Now in its second year with full support of Welsh Government and water companies Dŵr Cymru and Hafren Dyfrdwy, Refill will substantially increase the availability of high- quality drinking water. It has never been easier to swap a single use plastic bottle for a taste of the rolling Welsh mountains.

Lesley Griffiths, Environment Minister (Welsh Government) says:
"More Refill Stations along our coast and in our communities will help reduce the number of plastic bottles ending up in the sea, which can have a devastating effect on our marine environment. This is another step towards my ambition of Wales becoming the World's first 'Refill Nation'."
Important guidance on refilling safely during the COVID-19 outbreak
The safety of our Refill Station's staff and customers is our number one priority. We want to support our Refill Stations as they start to reopen so, working with experts, we've developed this important guidance for offering water refills safely.
Check the websites of the Welsh Water companies for detailed advice and guidance about Coronavirus:
We work closely with Visit Wales and support their current advice to 'Visit Wales Later' Our mountains and coastlines will still be here. Please stay at home and Visit Wales later.
Meet the Refill Schemes in Wales
Get to know the community-powered Schemes who are bringing the Refill Revolution to Wales.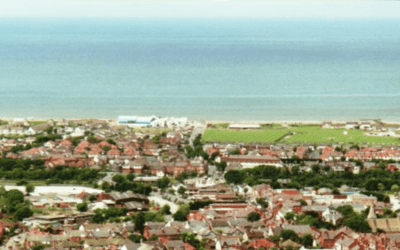 Prestatyn is situated between the Irish Sea coast and Clwydian range of hills. It marks the start of Wales' nationally recognised trail, Offa's Dyke.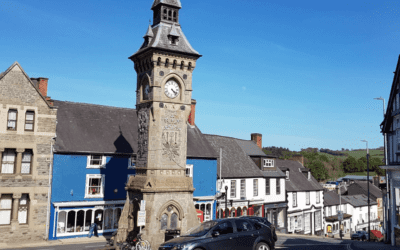 Knighton is a small market town and community in central Powys, Wales, on the Teme and the Wales-England border. A small part of the town including Knighton railway station is in Shropshire, England. This Anglo-Saxon settlement later became a Norman fortified town.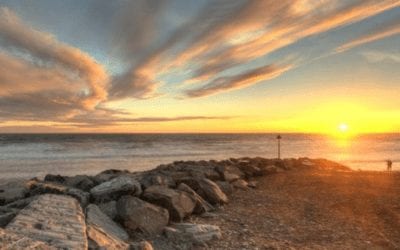 Tywyn is a bustling seaside town in Gwynedd, they have a very close knit active community who work together to improve the local environment and to make the town a more pleasant place to visit.
We know things are difficult out there and we are so grateful for the support of local businesses who are signed up to the Refill App. If you want to be a part of the Refill Revolution but are currently closed or finding it difficult at the moment we would still love for you to be involved. You can now make a pledge so when things become more settled and the world starts opening again you can join the Refill Revolution as soon as you are ready.
Here is our journey so far!
Summer
Welsh Government announce their ambition for Wales to become the 'First Refill Nation'.
Llantwit Major becomes Wales' first Refill Town.
Autumn
Hannah Osman starts as Refill Wales Coordinator and Refill Wales is officially launched by Hannah Blythyn, (then Environment Minister).
Number of Refill Stations in Wales on the Refill App hits 700
Refill Wales becomes a member of the Wales Clean Seas Partnership, working with Welsh Government and organisations across all sectors to tackle marine litter, develop sustainable solutions and support the delivery of the Marine Litter Action Plan for Wales.
Hafren Dyrfrdwy hold a Refill Action Day in Wrexham signing up businesses as Refill Stations.
Swansea University become Wales' first Refill University by signing up all their refill stations on both campuses.
Winter
Refill Wales joins the Welsh Marine Advisory and Action Group, a forum for discussion and debate, and the provision of support and advice to the Welsh Government, on strategic marine and coastal policy.
There are now 11 Refill Schemes being run in communities by Local Champions.
Refill Wales helps to launch Cardiff Metropolitan University's/Keep Wales Tidy's Coffee Cup Recycling campaign.
Spring
Refill Wales hits over 1000 Refill Stations on the Refill App.
Hannah Osman and Dwr Cymru present a joint assembly and workshop for school children in Rhondda Cynon Taf.
Refill Wales is included in the Wales Coast Path Toolkit, a free, on-line resource which has been designed to help coastal businesses market their business.
Dwr Cymru install water refill stations at Hay Festival.
Summer
Refill Wales celebrates National Refill Day on the 19th
First Minister, Mark Drakeford officially launches three new water fountains at Cardiff Airport.
Environment Minister, Lesley Griffiths launches Refill Mermaid Quay Scheme in Cardiff Bay with local school children
Deputy Minister for Housing and Local Government, Hannah Blythyn launches new water fountains at Belle Vue Park in Newport.
Dwr Cymru install permanent water refill stations around the Royal Welsh Show ground and added to the Refill App.
Vale of Glamorgan Council install 14 new Water Bottle Filler Refill Stations in parks and public spaces.
Pembrokeshire Agricultural Society install water refill stations for the first time at the County Show and added to the Refill App.
Conwy Castle, Tintern Abbey and St David's Bishop's Castle have a new water bottle filler Refill Station installed in the grounds by CADW.
There are now 50 Refill Schemes active in communities across Wales run by Local Champions.
Autumn
Welsh Government agrees second year of funding.
Caerphilly Castle, Raglan Castle and Harlech Castle have new water bottle filler Refill Station installed in the grounds by CADW.
There are now over 1600 Refill Stations in Wales on the Refill App.
Every large community along the Wales Coast Path has a refill station.
Cardiff Half Marathon install water refill stations in the Runners Village for the first time.
Every Local Authority in Wales now has a Refill Station.
Winter
There are 57 Refill Schemes active in communities across Wales.
Natural Resources Wales and Anglesey County Council install three new water refill stations along the coast path.
Refill Wales Twitter and Facebook channels hit the 1000 followers mark!
Spring
There are now over 60 Refill schemes in Wales.
Welsh Government announce plans to ban single use plastic from next year.
Refill Wales hits over 1800 Refill Stations on the Refill App.
Refill Wales focuses on providing support for Visit Wales, water companies Dwr Cymru and Hafren Dyfrdwy and local businesses during the COVID-19 pandemic.
We are thrilled to have hit our targets to Refill the Welsh Coastal Path!
Every large community now has an active Refill Scheme and Refill Stations can be found in every community along the Welsh Coastal Path! Hurrah!
We've even been included in the Wales Coast Path Business Toolkit, a free marketing asset for businesses located along the Wales Coast Path! Check us out on page 40.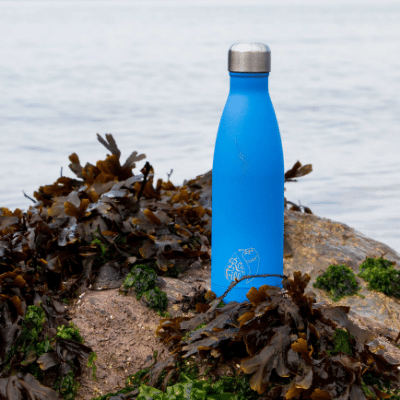 If you have any questions about Refill Wales and what's going on in that area please get in touch with Hannah, our National Coordinator.