BE PART OF OUR AWARD-WINNING CAMPAIGN

From tech-powered solutions and big media campaigns to grassroots and community-led initiatives, our work is powered by partnerships. Refill connects organisations who want to solve environmental issues with the people that know how to do it.
City to Sea can offer you expert support in reducing your plastic footprint, developing plastic busting business ideas and innovations, planning your fundraising, and delivering behaviour change campaigns.
We want to hear from you, get in touch today for an initial scoping call to discuss how we can work together to turn the tide on plastic pollution. Or to find out more about products and services available through our Refill app please contact our App Business Development Manager on [email protected] 
Collaborate with Refill to…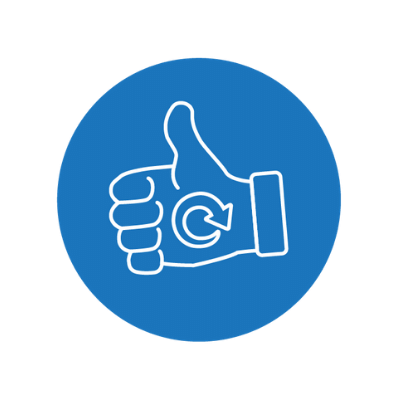 Prevent pointless plastic waste and protect the environment. Be part of the solution.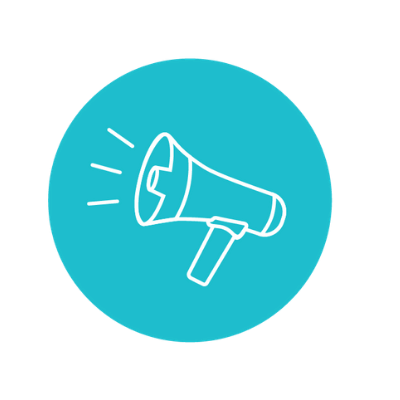 Inspire and engage your customers, staff and shareholders with a planet-protecting purpose.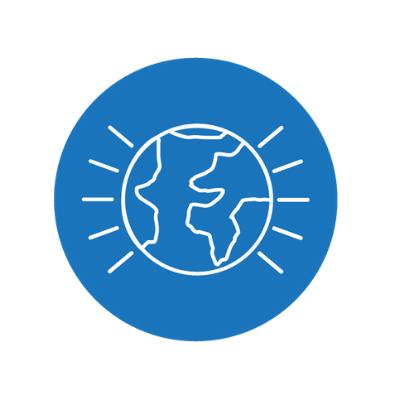 Reach millions of conscious consumers across the world.

Refill helps businesses and people live with less waste. Through our simple solutions to complex issues, we're able to offer you not only practical solutions but trackable impacts too. We work with a wide variety of businesses and organisations across different sectors to raise awareness of the issue, and tailor solutions to suit your specific needs.
The Refill logo has 40% brand recognition (2019) and is a great asset to put on your product to build trust in your sustainability credentials and set you apart from competitors.
We've got lots of experience working with a wide range of award-winning planet protecting product partners.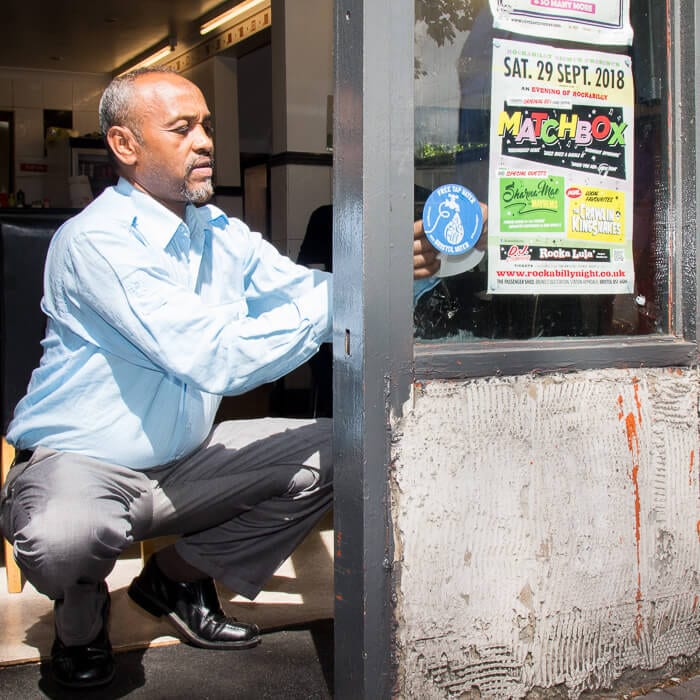 We're in the middle of a Refill Revolution with thousands of businesses already engaged!
By working with high street retailers and online innovators to offer refill and reuse options, we're able to change customer habits, help reduce overheads and drive valuable footfall. It's now even easier for people to Refill on the go..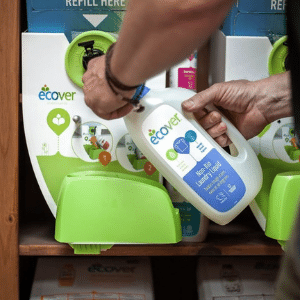 We've work with some big, like-minded  brands to find new ways to reduce plastic pollution from single-use plastic and empower individuals to join the Refill Revolution.
Could you help us do more? Get in touch to discuss how we could partner to reduce plastic pollution.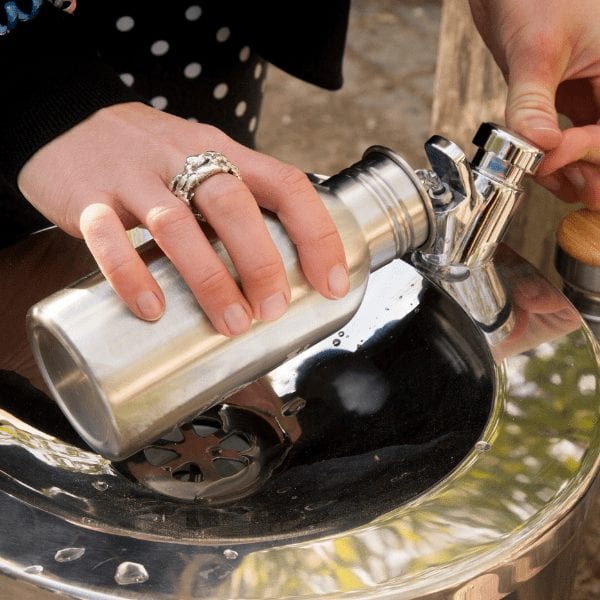 Refill & Reuse Infrastructure
We want to make it easy for everyone to Refill and Reuse, and so we're working with innovators, infrastructure and fountain providers to make sure that wherever you are, whoever you are, single use plastic can become a thing of the past.
These organisations make it possible to retain the convenience of take-away food and beverages, without unnecessary throw-away packaging.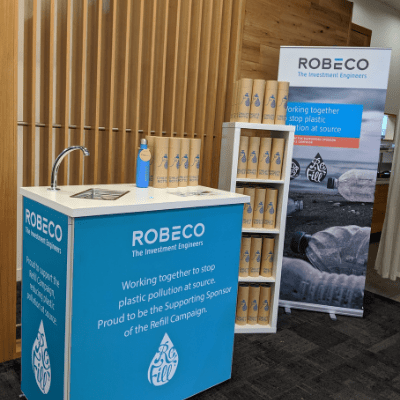 We can't solve the plastic pollution problem alone; our corporate partners help us deliver impact on a large scale and reach a diverse audience.
From investors to energy suppliers, tele-comms and advertisers, we partner with a wide range of businesses to drive change. Find out more about our successes to date.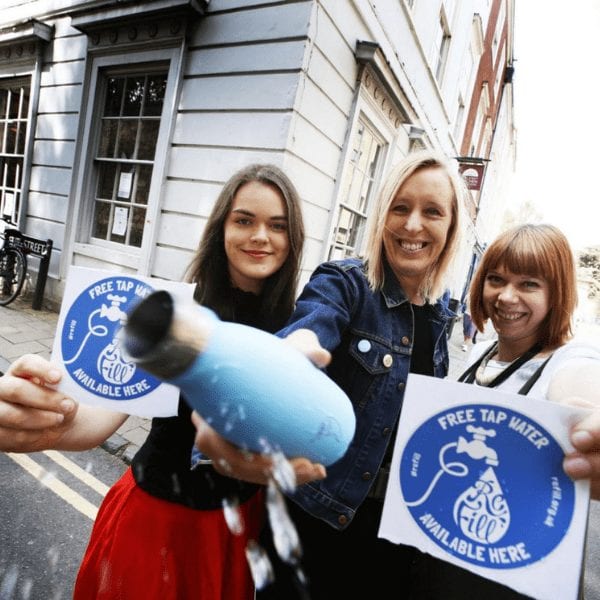 We're lucky to be part of a supportive community that are passionate about protecting our rivers and oceans from pointless packaging.
You can support Refill by sharing our rich campaign content, taking part in our new campaign launches – including World Refill Day (16th June 2021), or simply by encouraging your network to make a donation.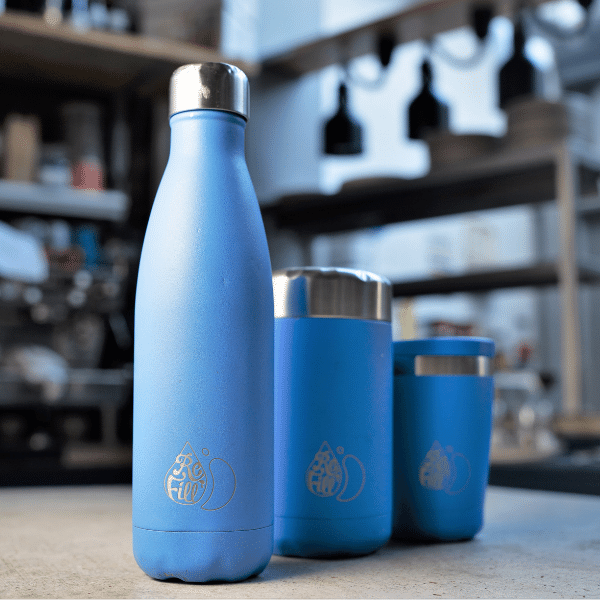 Chilly's mission is to accelerate the adoption of the everyday use of reusable products and it's for this reason, they are the perfect partner for Refill!
We're both passionate about dramatically reducing the amount of pointless plastic that ends up in our oceans, for that reason you could say the partnership just flowed!
With Chilly's support, we've been able to do a whole host of wonderful things from celebrating communities to expanding our Refill X Chilly's collection.
Seeking funding and investment

We're building the world's first app that connects people to places to eat, drink and shop with less waste. We've got big ambitions to grow our innovative Refill app and scale our award-winning behavioural change campaign to become a global platform. To do this we need to secure funding for these vital developments.
 If you're passionate about preventing single-use plastic or reducing waste and want to work with a multi-award-winning organisation to help power the solution, we'd love to hear from you.
Become a World Refill Day Sponsor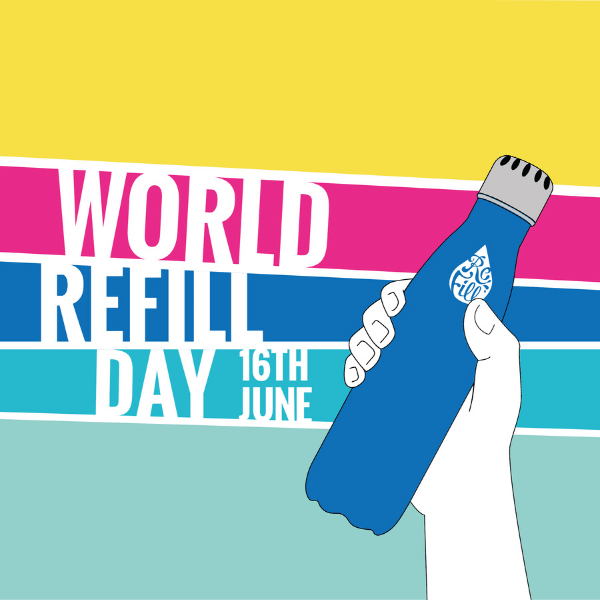 World Refill Day is a global campaign to prevent plastic pollution and help people live with less plastic. We work in collaboration with planet-protecting partners to elevate the campaign, reach new audiences and add weight and noise to our global movement and messaging.
World Refill Day is a chance for organisations, NGOs and brands to take part in a Refill and Reuse moment in time, that boasts a reach of 100 million people. It truly is a Global Movement!
World Refill Day 2022 received over 400 pieces of media coverage, reaching an estimated 1 billion people with our Refill messaging with 80 countries coming on board across the globe.
With sponsorship opportunities for Out of Home promotion, media and press cut through as well as unique standalone campaign collaboration, we welcome organisaitions and brands to get in touch ahead of World Refill Day 2023.
Get the latest from our Refill partners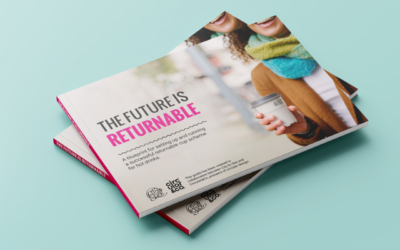 Serving up a circular future for hot drinksCity to Sea has teamed up with pioneers of circular design, Circular&Co. to support the transition to reuse systems at scale by enabling and empowering organisations to create impactful returnable cup schemes.   As...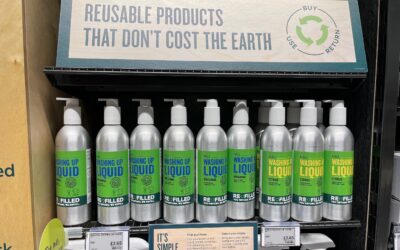 Making a splash with Marks and Spencer's on the Refill app! Home of Colin the Caterpillar and Percy Pig, Marks and Spencer's have officially joined the Refill Revolution!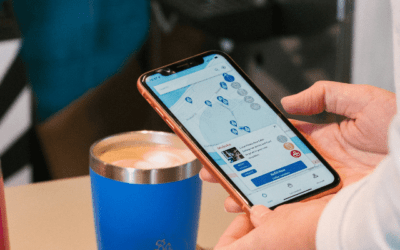 The Refill app welcomes your favourite highstreet chains on to the app as we it half a million app downloads.