CARDIFF METROPOLITAN UNIVERSITY CASE STUDY
The Sustainability Team at Cardiff Metropolitan are award-winning for their work in reducing single-use plastic at the university. Find out all about their amazing work!
During a Green event in Feb 2018, Cardiff Metropolitan University invited its staff and students to put forward their Sustainability ideas via a 'Campus Pledge Tree'. The number one suggestion was to reduce single-use plastic.
The Catering outlets were identified as the highest use areas of single-use plastic; bottled water / soft drinks and single-use takeaway food containers.
Market research led to a collaboration with Hydrachill and Chilly's Bottles and the development of an alternative approach to plastic containers; 18 free water vending machines were installed on campus, along with discounted reusable bottles available for purchase on-site.
Cardiff Met Sustainability Team were winners of the 'Sustainable Procurement or Supply Chain' at the Sustainable Academy Awards and Rachel Roberts, Sustainability Engagement Manager, was the finalist for the Sustainable Champion award.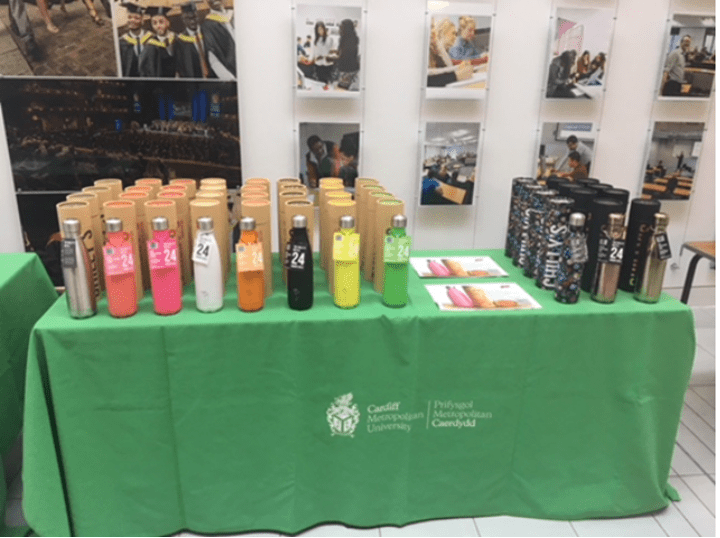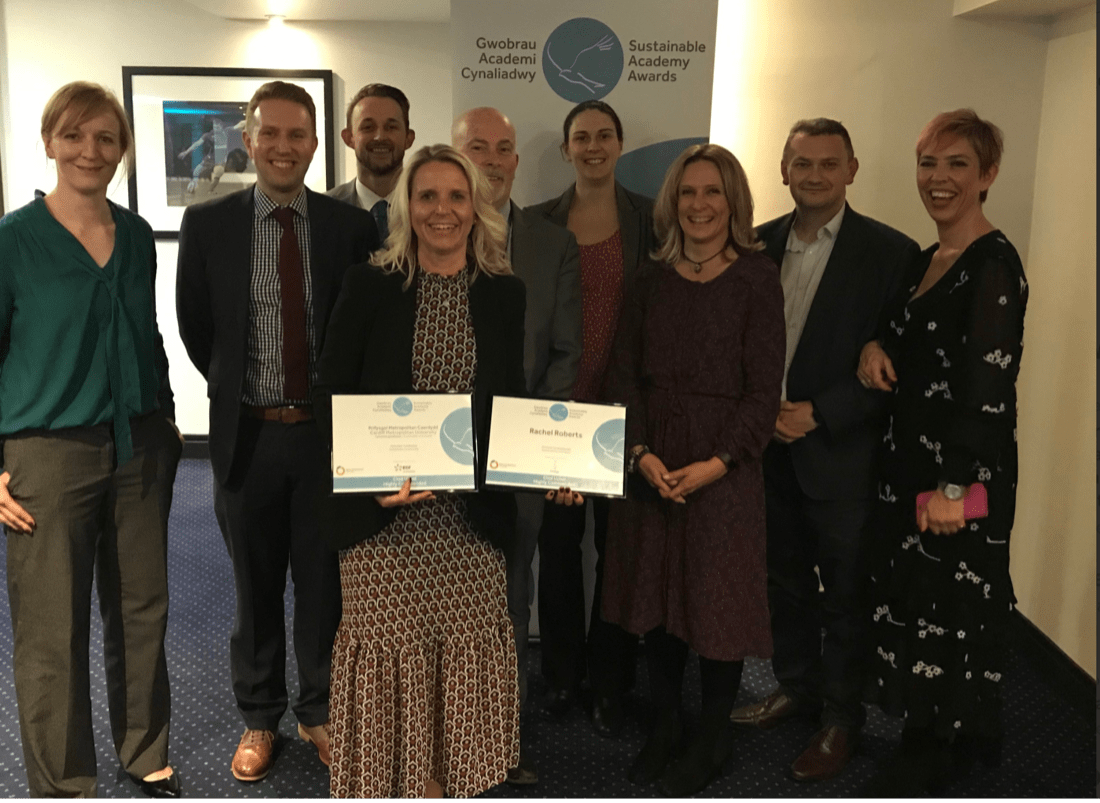 Top marks for water access
Cardiff Metropolitan University scores 5/5 for providing free access to drinking water across the university and for highlighting where this can be found on the university website. Cardiff Met was also a finalist for the Green Gown Awards 2020 for Food and Drink.
Being involved with the Refill Campaign was the next step towards encouraging behaviour change for staff and students at Cardiff Met. Rachel worked with her team to sign up all the water stations over both Cardiff Met campuses to the Refill App.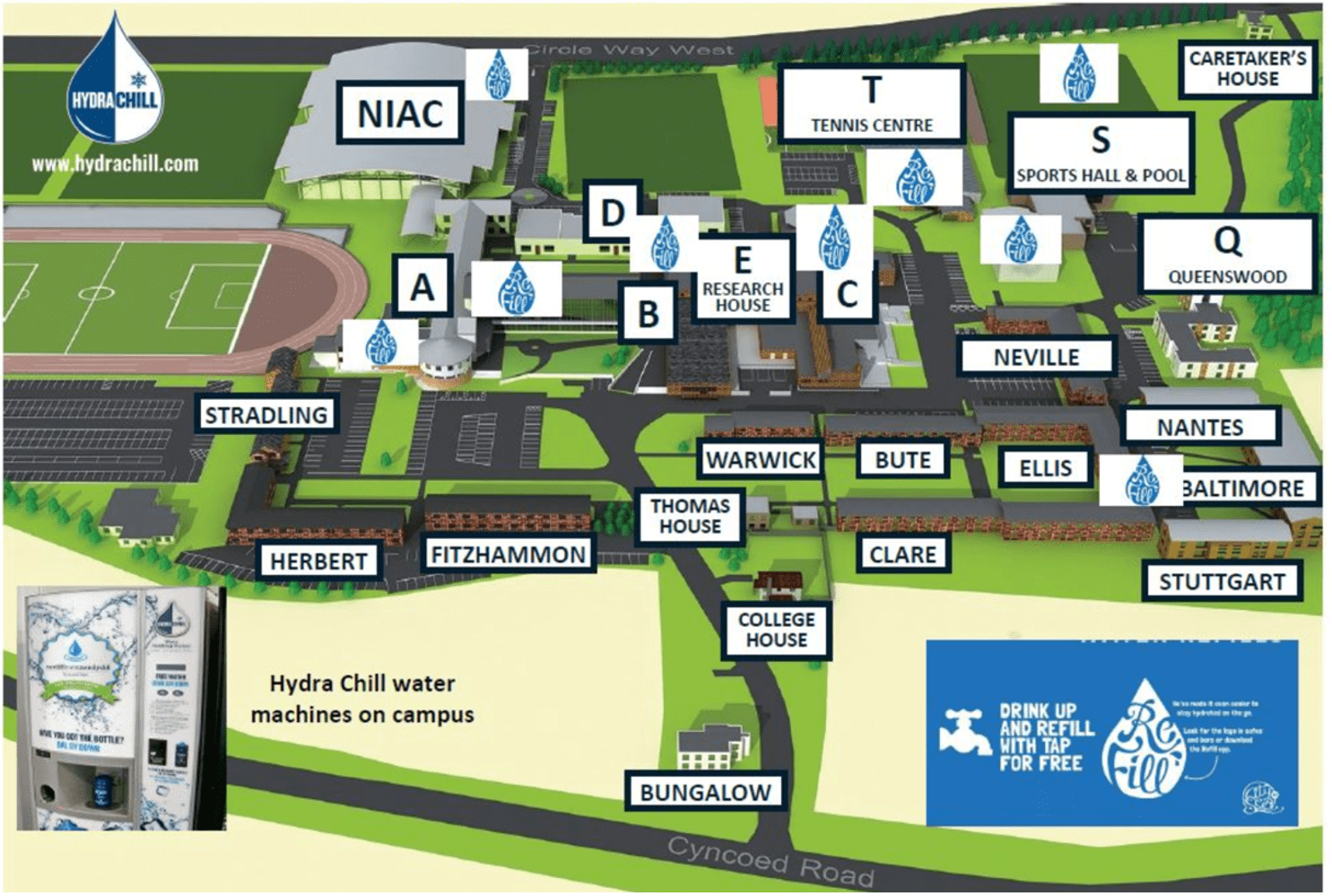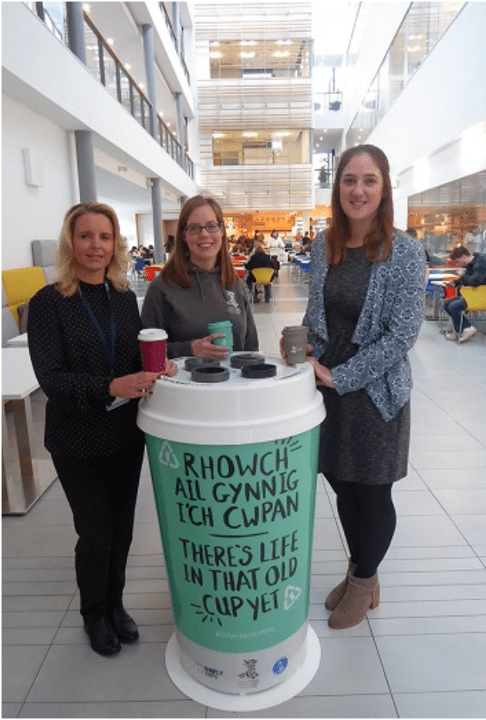 Joining forces to keep Wales tidy
In January 2019, Cardiff Met worked with Keep Wales Tidy and Refill Wales to pilot new bins to reduce cup waste and boost recycling on the go.  The campaign is part of Cardiff Metropolitan University's drive to promote sustainability across all its activities. This campaign makes it easy for students, staff and visitors to recycle with eye-catching cup-shaped bins. The campaign encourages all to switch to reusable cups and to also make use of the University's extensive free water refill facilities. From these new bins, the used cups will be collected, processed and transformed into new products by Simply Cups, a specialist UK-based recycling company. It is exciting to know that all cups collected will be turned into second-life materials – from office supplies and picnic benches to brand-new reusable cups. The impact is monitored closely, with the aim of replicating successful parts of the campaign in other areas to change behaviour.
Follow the link for progress on the study: Cardiff Met Sustainability Case Studies
Further initiatives can be seen on Twitter @CMetSEngagement
Progress does not mean perfection. Changing perception of single-use and reusable alternatives on Campus is a start.
Our campaign provides a subtle and obvious nudge towards change, making a difference to behaviour.
Barriers to changing single-use cup and bottle use, is not an excuse to give up.
Find other Universities joining the Refill Revolution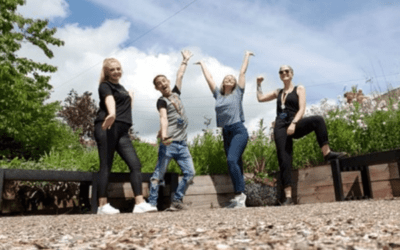 Find out how Glyndwr University are joining the Refill revolution and eliminating single-use plastic with their Green Glyndwr campaign.
read more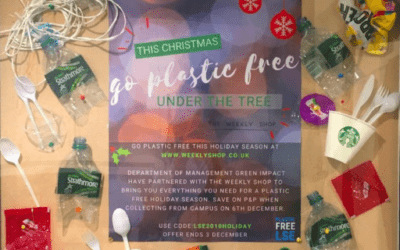 LSE Director Minouche Shafik launched Plastic Free LSE in 2018 to reduce single-use plastic on campus. The LSE Sustainability team tell us more about their approach and some of the successes of the campaign.
read more