Now in its third year with full support of the Welsh Government and WCVA, Refill will substantially increase the availability of high-quality drinking water and help stop plastic pollution at source with the Refill App.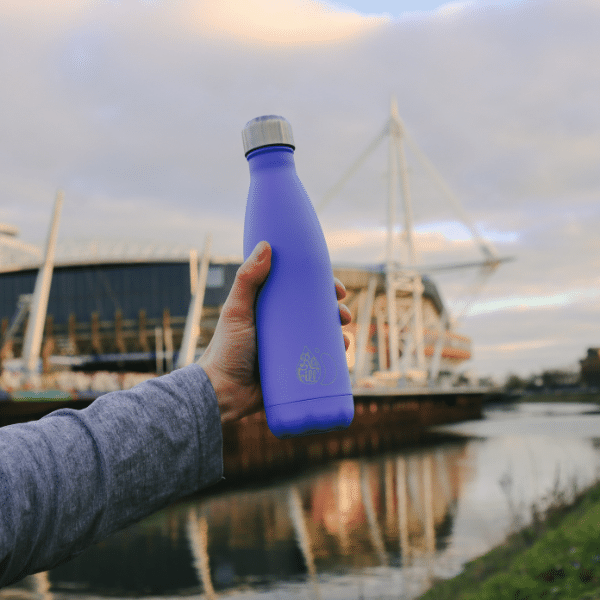 Our vision is a world where everyone can choose to reuse wherever they eat, drink and shop. From a coffee on your commute, to drinking water on the go, or even shopping with less packaging, Refill puts the power to reduce plastic at your fingertips.
City To Sea has been awarded funding from the Landfill Disposals Tax Community Scheme (LDTCS) administered by the WCVA to help cut plastic pollution in Cardiff over the next two years. The expanded campaign will increase the number of locations and types of businesses listed on the app in Cardiff, helping to make re-use and refill the new social norm. Customers will be encouraged to use the app to find out where to refill everything from their water bottle, coffee cup, and lunch box, to household cleaning products and toiletries.
Julie James, Climate Change Minister (Welsh Government) says:
"With more businesses than ever before joining Refill, it allows Wales to become a step closer to becoming the World's first Refill Nation. More Refill Stations in our communities will help reduce the number of plastic bottles from ending up in the sea and washed up on our coastlines. By reminding people to reuse and refill, I hope we will see it becoming a social norm."
Meet the Refill Schemes in Wales
Get to know the community-powered Schemes who are bringing the Refill Revolution to Wales.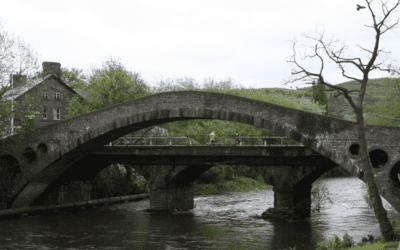 The driver behind Pontypridd wanting to be part of the Refill revolution scheme was independent businesses seeing the litter problems cause by plastic bottles and take away cups in the town centre, park and river and wanting to do their bit to tackle it.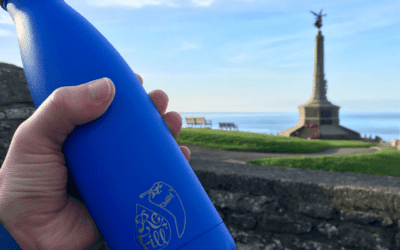 Aberystwyth is a seaside town in the middle of Cardigan Bay. Surrounded by lush countryside, coastal paths and mountains, it's perfect for nature lovers.
Important guidance on refilling safely during the COVID-19 outbreak
The safety of our Refill Station's staff and customers is our number one priority. We want to support our Refill Stations as they start to reopen so, working with experts, we've developed this important guidance for offering water refills safely.
Check the websites of the Welsh Water companies for detailed advice and guidance about Coronavirus:
We believe that working with universities offers a huge opportunity to build positive change with institutions, individuals and communities. We have created a Universities Guide, thanks to the funding from Welsh Government. This is for anyone who would like to reduce single-use plastic at their university, whether you are a student, academic staff, or involved in the university estate's running.
Take a look at some of our case studies from Welsh Universities for some top tips to get involved with Refill.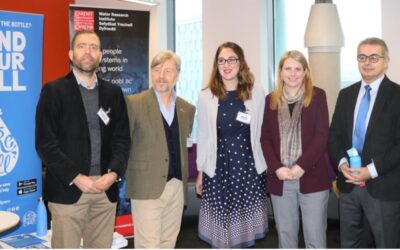 Refill Cardiff is one of our most active Refill Schemes in Wales. Find out how they started and what makes them so successful.
Bluestone National Park Resort
On World Refill Day 2021 we launched a new partnership with Bluestone National Park Resort.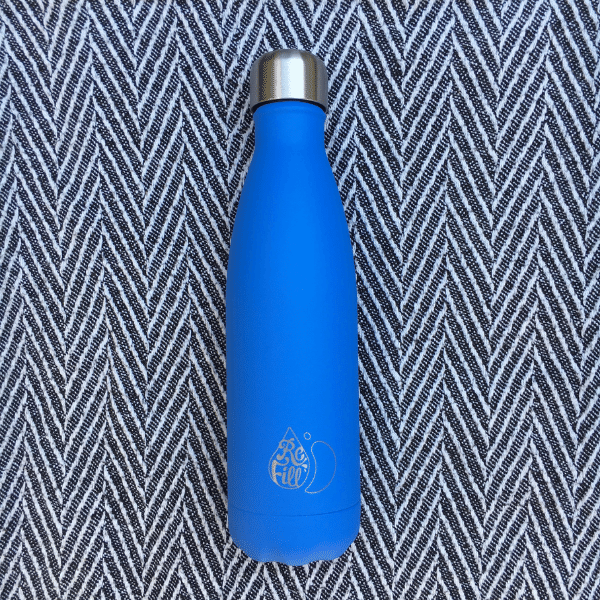 Not only have Bluestone installed new water fountains around the resort for guests and staff to refill their reusable bottles, but they're taking things one MASSIVE step further with a commitment to stop selling plastic water bottles at the resort from the 16th July.
This pioneering decision is a huge step in eradicating single-use plastic in Wales – one that is estimated to prevent a whopping 25,000 plastic bottles from being used at the resort each year!
We look forward to seeing lots more Welsh businesses following in Bluestone's footsteps as we come together to turn the tide on plastic pollution!
Guests are encouraged to prepare for their visit by packing a reusable water bottle and filling up for free!
Cardiff and Vale Health Board
Refill Wales have teamed up with Cardiff and Vale Health Board to launch a new Hydration Toolkit. Cardiff and Vale University Health Board (UHB) are committed to creating a healthier, sustainable Wales by encouraging our communities to make healthy choices.
As part of their Move More, Eat Well partnership plan, a new free toolkit of resources has been created to support employers achieve this which is launching today on World Refill Day.
The hydration toolkit is an easy to use resource for employers to not only ensure their employees are keeping hydrated and healthy, but a chance to drive behaviour change around using reusables bottles in the workplace and make a positive impact on their single use plastic metrics.
Cardiff and Vale University Health Board have also committed to installing seven Refill stations across their sites funded by Cardiff & Vale Health Charity. The first Machine was installed at Barry Hospital in June 2020 with a further two installed at St David's Hospital soon after. Across the sites 12,000 refills have already been recorded.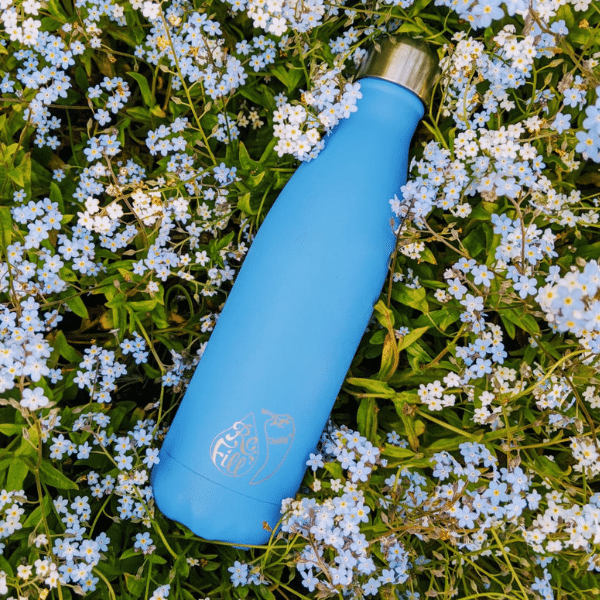 Here is our journey so far!
Summer
Welsh Government announce their ambition for Wales to become the 'First Refill Nation'.
Llantwit Major becomes Wales' first Refill Town.
Autumn
Hannah Osman starts as Refill Wales Coordinator and Refill Wales is officially launched by Hannah Blythyn, (then Environment Minister).
Number of Refill Stations in Wales on the Refill App hits 700
Refill Wales becomes a member of the Wales Clean Seas Partnership, working with Welsh Government and organisations across all sectors to tackle marine litter, develop sustainable solutions and support the delivery of the Marine Litter Action Plan for Wales.
Hafren Dyrfrdwy hold a Refill Action Day in Wrexham signing up businesses as Refill Stations.
Swansea University become Wales' first Refill University by signing up all their refill stations on both campuses.
Winter
Refill Wales joins the Welsh Marine Advisory and Action Group, a forum for discussion and debate, and the provision of support and advice to the Welsh Government, on strategic marine and coastal policy.
There are now 11 Refill Schemes being run in communities by Local Champions.
Refill Wales helps to launch Cardiff Metropolitan University's/Keep Wales Tidy's Coffee Cup Recycling campaign.
Spring
Refill Wales hits over 1000 Refill Stations on the Refill App.
Hannah Osman and Dwr Cymru present a joint assembly and workshop for school children in Rhondda Cynon Taf.
Refill Wales is included in the Wales Coast Path Toolkit, a free, on-line resource which has been designed to help coastal businesses market their business.
Dwr Cymru install water refill stations at Hay Festival.
Summer
Refill Wales celebrates National Refill Day on the 19th
First Minister, Mark Drakeford officially launches three new water fountains at Cardiff Airport.
Environment Minister, Lesley Griffiths launches Refill Mermaid Quay Scheme in Cardiff Bay with local school children
Deputy Minister for Housing and Local Government, Hannah Blythyn launches new water fountains at Belle Vue Park in Newport.
Dwr Cymru install permanent water refill stations around the Royal Welsh Show ground and added to the Refill App.
Vale of Glamorgan Council install 14 new Water Bottle Filler Refill Stations in parks and public spaces.
Pembrokeshire Agricultural Society install water refill stations for the first time at the County Show and added to the Refill App.
Conwy Castle, Tintern Abbey and St David's Bishop's Castle have a new water bottle filler Refill Station installed in the grounds by CADW.
There are now 50 Refill Schemes active in communities across Wales run by Local Champions.
Autumn
Welsh Government agrees second year of funding.
Caerphilly Castle, Raglan Castle and Harlech Castle have new water bottle filler Refill Station installed in the grounds by CADW.
There are now over 1600 Refill Stations in Wales on the Refill App.
Every large community along the Wales Coast Path has a refill station.
Cardiff Half Marathon install water refill stations in the Runners Village for the first time.
Every Local Authority in Wales now has a Refill Station.
Winter
There are 57 Refill Schemes active in communities across Wales.
Natural Resources Wales and Anglesey County Council install three new water refill stations along the coast path.
Refill Wales Twitter and Facebook channels hit the 1000 followers mark!
Spring
There are now over 60 Refill schemes in Wales.
Welsh Government announce plans to ban single use plastic from next year.
Refill Wales hits over 1800 Refill Stations on the Refill App.
Refill Wales focuses on providing support for Visit Wales, water companies Dwr Cymru and Hafren Dyfrdwy and local businesses during the COVID-19 pandemic.
Summer
Refill Wales has to refocus it's activities in response to the COVID-19 pandemic and non-essential business closures.
Refill Barry, Refill Mumbles and Aberystwtyth worked with their local councils and hospitals to install water fountains in high footfall places
The Lockdown Mini social media campaigns were a hit throughout the summer months with people engaging in our 'Local Business Heroes', 'Meet our Local Champions', 'Refill At Home' and 'Tappy Hour'.
Autumn
Welsh Government agrees a third year of funding for Water Refills
Refill Wales worked closely with Visit Wales for the campaign 'Visit Wales Safely' and a new webpage was created about Refill Wales on the Visit Wales website.
Natural Resources Wales started the work to install water fountains at all their Visitor Centres in Wales.
Winter
We reached 6,000 new users in Wales on the Refill App
Work started on the work- place Hydration Toolkit with Cardiff and Vale Health Board.
Wales went back into National Lockdown and all non- essential businesses closed
The application for the Landfill Disposals Tax Communities Scheme Grant was submitted.
Spring
The application for the Landfill Disposals Tax Communities Scheme Grant was successful to expand the Refill campaign in the Cardiff region.
Refill Wales started work with Transport for Wales to install water fountains at hub train and bus stations.
Refill Wales create advertising videos for social media to encourage businesses and consumers to engage with the Refill campaign.
There are over 90 businesses in Cardiff offering the refills of coffee, lunch boxes or zero waste shopping.
Summer
The first World Refill Day is celebrated on the 16th June 2021 and Refill Wales reaches over 1.4 million on social media.
Refill Wales launch the partnerships with Bluestone Resort and with Cardiff and Vale Health Board.
We reach over 2000 Refill stations in wales
We launch the Universities Guide along with case studies from Welsh Universities.
A collaborative project starts with Natural Resources Wales and Wales Coast Path.
An influencer campaign to promote the Cardiff Refill pilot was launched.
We are thrilled to have hit our targets to Refill the Welsh Coastal Path!
Every large community now has an active Refill Scheme and Refill Stations can be found in every community along the Welsh Coastal Path! Hurrah!
We've even been included in the Wales Coast Path Business Toolkit, a free marketing asset for businesses located along the Wales Coast Path! Check us out on page 40.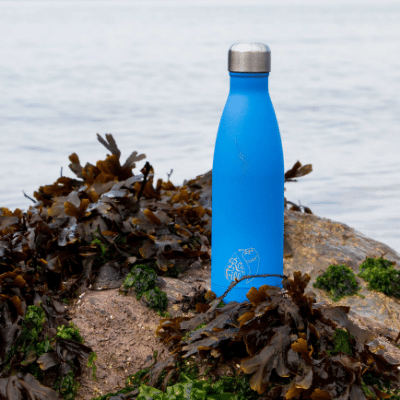 If you have any questions about Refill Wales and what's going on in that area please get in touch with Hannah, our Refill Wales Manager.