Reducing single-use plastic in our capital
London is a city like no other so we knew, in order to get Londoners refilling, we would need to take a unique approach to powering the Refill Revolution in the capital.
Refill Schemes are crucial to the campaign so we're working closely with over 24 individual boroughs (and counting) to be the agent for change by empowering their local communities to take action against single-use plastics. We currently have 34 Refill Schemes in Greater London, and are working with 15 councils across the capital. There are currently 5000 Refill Stations where people can refill across the capital, including high street chains such as Costa, Starbucks and Greggs. Find them all on the Refill app or look out for the iconic Refill window sticker whilst out and about in the Big Smoke.
Working With The Mayor of London
In 2019, we worked with the Mayor of London to launch Refill London and in the summer of 2022, we teamed up again to launch a campaign aimed at building back public confidence in refilling and using reusables after the pandemic. We designed a multi-channel campaign to drive an uptake of downloads of the Refill app in the capital, highlighting the 4000+ locations across the city where people can access free drinking water – be it a public water fountain, transport hub or a café or local business.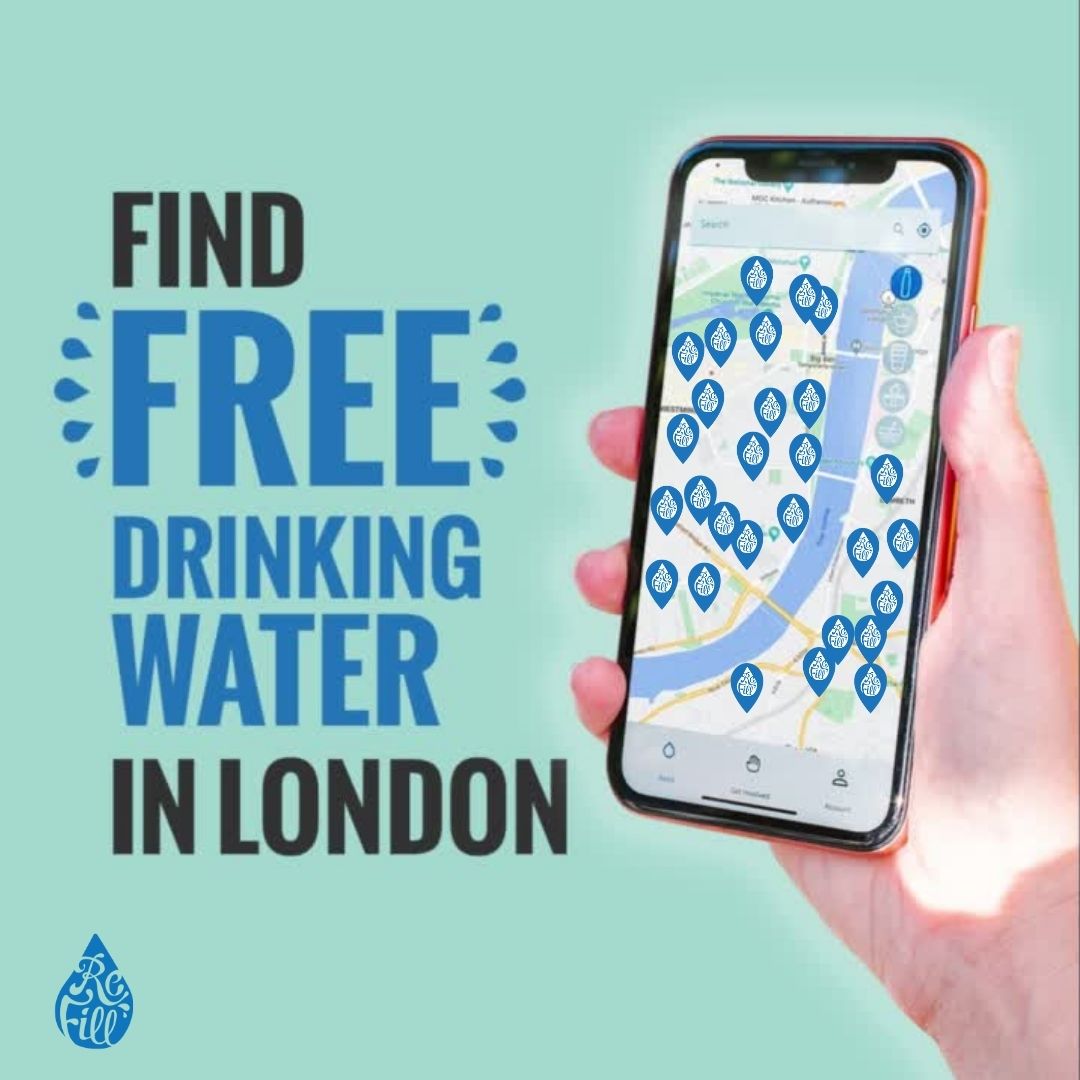 In 2019, Thames Water opened its first water fountains in partnership with the Mayor of London.  Since then, together they've installed over 100 fountains across London's boroughs and these simple-to-use fountains mean thirsty Londoners and visitors are able to refill their own reusable bottles with free top-quality tap water while reducing plastic waste. Data collected from smart meters show that the fountains currently dispense up to 441 litres per week, the equivalent of nearly 900 500ml single-use bottles.
"Delivering more water fountains in London and ensuring that our shops and cafes offer free tap water is an important part of my work to help Londoners easily make small changes that will have a big environmental impact. That's why, on World Refill Day, I'm delighted that more than 100 drinking fountains have been installed in the capital to help more Londoners top up their reusable bottles to do their bit for the environment. In addition to the fountains, there are now over 4,000 cafes, restaurants and pubs offering free refills across the city through Refill London.
"Our growing network of water fountains will help even more people refill on the go and become much-loved additions to our public spaces, stations and busy areas of the capital as we build a better London for everyone."
of Londoners own a reusable bottle. The fear of not having access to water on the go is a main driver for buying bottled water.
of Londoners would stop buying bottled water if there was guaranteed access to free tap water and opportunities to fill up a refillable water bottle
It's estimated up to one billion single-use plastic bottles are used in London each year, with as many as 71% of Londoners buying at least one plastic bottle every week.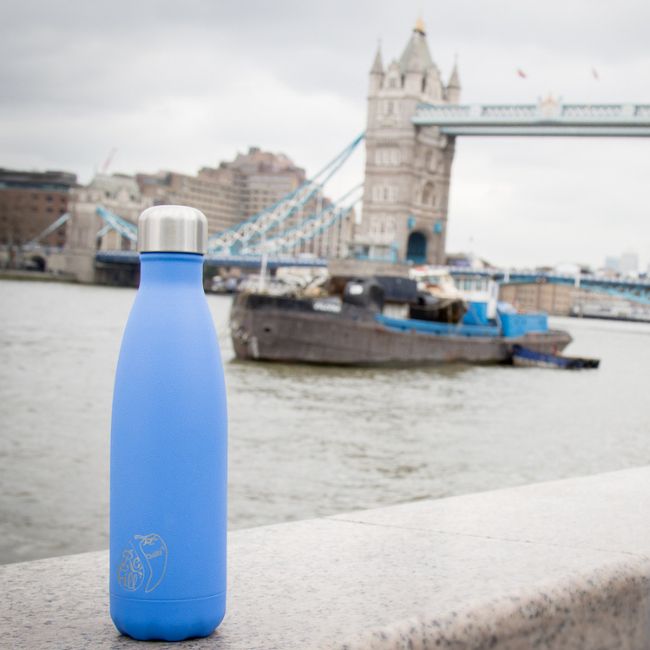 We've developed a unique Refill Scheme, to acknowledge the sheer scale of the issue in London. Refill London hopes to turn the tide on single-use plastic and set an example for other capital cities around the world.
• 5000 Refill Stations in London
• 34 Refill Schemes
• 15 Schemes are run by councils
• 6 Schemes are run by BIDs
Meet the Refill London Schemes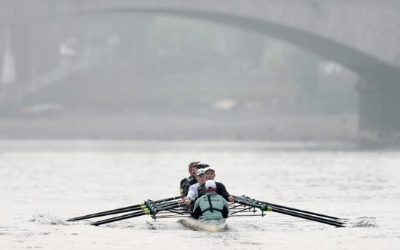 Refill PutneySituated on the River Thames and...
read more
By signing up businesses as Refill Stations to the Refill app, getting the Refill sticker in windows, encouraging people to carry a reusable water bottle, and by hosting local events to raise awareness we can grow the #RefillRevolution together.
If you want to start your own Refill scheme in your borough or have any questions about Refill London and what's going on in your area please get in touch, we'd love to hear from you!