Refill is an award-winning campaign to help people live with less plastic. We connect people to places they can eat, drink and shop without the pointless packaging.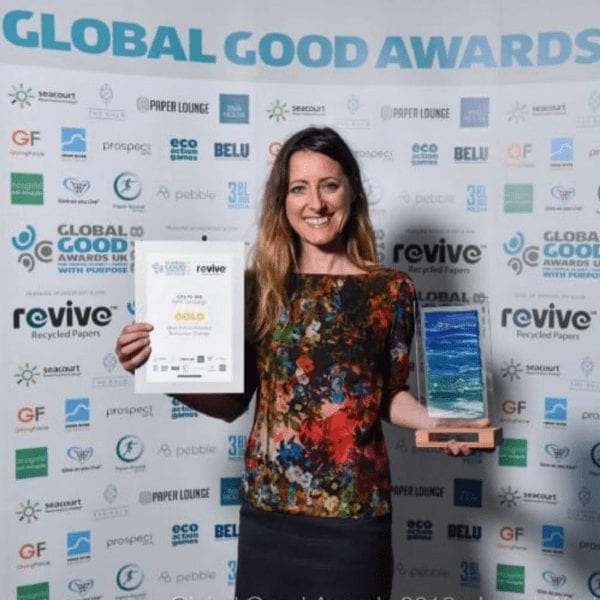 Refill was piloted in Bristol in October 2015 and has since grown internationally.
Refill is run by City to Sea, a not-for-profit, plastic pollution campaigning organisation.
There are now over 400 Refill Schemes across the UK.
There are now 30,000 Refill Stations on the app in the UK alone – including railway stations, airports and high street chains such as Costa, Pret and Wetherspoons.
We have over 290,000 Refill app downloads and 30,000 average monthly app users in 2019.
In 2018 we reached 33 million with our first National Refill Day and in 2019 we more than doubled that reaching over 70 million.
Refill won Gold for 'Best Environmental Behaviour Change' at the Global Good Awards in 2018.
Updated: September 2020.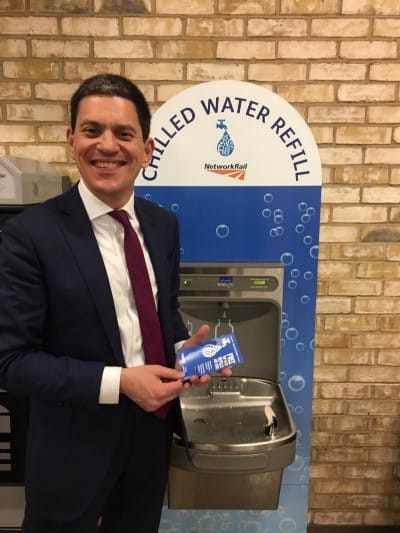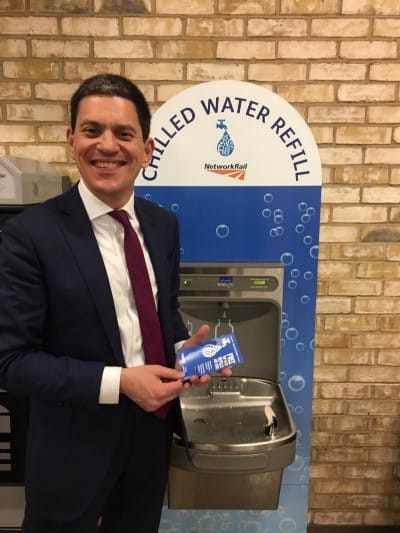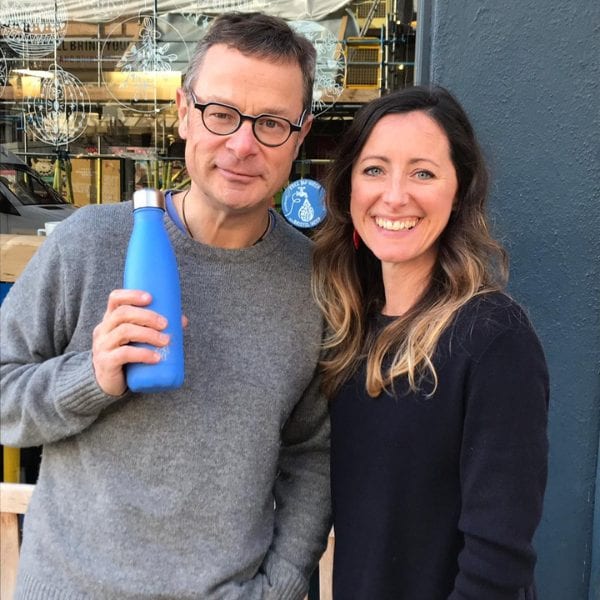 Refill is thrilled to have been featured on Hugh Fearnley-Whittingstall's BBC's TV series War on Plastic shown on BBC One,which examines the impact of plastic in Britain today.
The latest episode The Fight Goes On aired on 1st September 2020
Watch the episodes on BBC iPlayer.
Read the article Hugh wrote on the BBC website.
The programme has had coverage from The Huffington Post, i News, The Telegraph, The Times, and The Financial Times.
Packaging from take-away food and drinks is a huge cause of plastic pollution and items like coffee cups and take-away containers are consistently in the top 10 items found on beaches around the world. A global report launched in August revealed that food wrappers are now the most found item on beaches around the world overtaking cigarettes for the first time[1]
In the UK our lunch on the go' habit generates 11 billion items of packaging waste a year

[1]

[2]

. This amounts to 276 items per person

[3]

Around 2.5 billion takeaway coffee cups (30,000 tonnes) are used and thrown away each year in the UK, with 99% currently not recycled. The UK uses a mind blowing 10,000 coffee cups every two minutes

[4]

. These coffee cups would stretch around the world 5 and a half times if placed end to end.
An estimated 16 billion items are LANDFILLED every year from the food on-the-go sector

[5]

Globally we drink around 1.6 billion cups of takeaway coffee everyday

[6]

A million plastic bottles are sold every minute around the world– a figure that's expected to grow by 20% by 2021

[7]

.
75% of all UK litter is from drinks consumption. The small plastic bottle makes up the largest proportion of dropped litter (25%), the rest is cans, larger bottles, glass bottles, coffee cups, takeaway soft drinks cups and cartons

[8]
References:
[1] https://www.theguardian.com/environment/2019/may/14/lunch-on-go-habit-generates-11bn-items-packaging-waste-year-uk (May 2019)[2] Hubbub, reported May 2019
[3] https://www.packagingnews.co.uk/news/waste-management/lunch-go-habit-generates-billions-packaging-waste-items-14-05-2019
[4] https://publications.parliament.uk/pa/cm201719/cmselect/cmenvaud/657/657.pdf / https://www.theguardian.com/environment/2018/jan/05/mps-25p-charge-takeaway-coffee-cups-possible-ban-environmental-audit-committee-report
[5] Lunch on-the-go accounts for 11 billion items (ref. 9) of which very little is recycled as contamination (boxed sandwiches, food boxes, crisps, snacks, napkin) PLUS 2.5 billion coffee cups (ref.10) every year (of which 99% not recycled) PLUS 2.5 billion plastic bottles landfilled every year (see plastic bottle facts and stats)
[6] https://www.euronews.com/living/2020/02/12/is-your-reusable-coffee-cup-really-making-a-difference
[7] https://www.theguardian.com/environment/2017/jun/28/a-million-a-minute-worlds-plastic-bottle-binge-as-dangerous-as-climate-change 
[8] https://www.keepbritaintidy.org/news/drink-and-drop-new-survey-reveals-nation-thirsty-litterers