The 50 Fountains Challenge
Water fountains have disappeared and we need to bring them back
The Challenge
We've teamed up with food & farming charity Sustain to launch #50Fountains Challenge. The Challenge is set to help prevent millions of single-use plastic bottles from polluting our streets and our oceans by making it easier for people to Refill on the go.  
Together, we're calling on local communities, organisations or partnerships to increase the accessibility of drinking water and provide 50 public drinking fountains across their areas in the next five to ten. 
What are public drinking fountains?
These should be fully publicly accessible for most of the day where the public does not have to pay to enter – this could include public buildings (e.g. council offices, libraries), parks, train, tube & bus stations, high streets or any other suitable locations that meet the main criteria. 
We are not including schools in this target, as most (although shockingly not all) schools have fountains, and they are only accessible to children. Clearly, we'd encourage all areas to have working fountains in all schools, but these cannot be included in the target of 50 or on the Refill app. We'd love to see more fountains installed in public areas outside schools, and in places that kids can use them on their commute.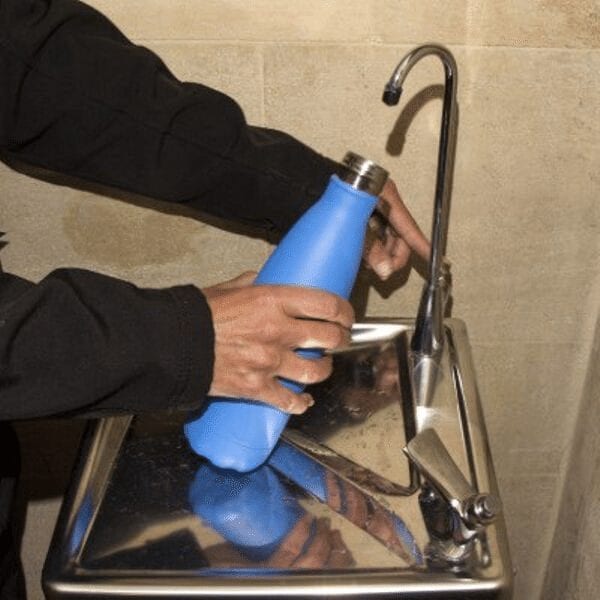 Have any local areas already done this?
Yes – almost! Some local areas like Hillingdon installed 35 new fountains in one summer alone (2018). As we reach out to local areas who have historically had many fountains, we expect to be announcing others who are close to or exceeding 50 fountains.
Why bring back fountains?
We want to prevent millions of single-use plastic water bottles from being used.

 

So that everyone, everywhere to knows how easy it is to find free tap water on the go.

 

To make refilling so easy, convenient, prevalent and accessible to the general public across the UK that it removes the 'convenience' factor of purchasing single-use plastic water bottles.

 

We want to normalise the culture of refilling by providing the infrastructure to do so across the UK (and in time make the behaviour of consuming plastic water socially unacceptable).

 

To remove the barrier people still feel when asking for water Refills without purchasing something.

 

We want to remove the barrier people have around the hygiene/cleanliness of using public drinking water fountains.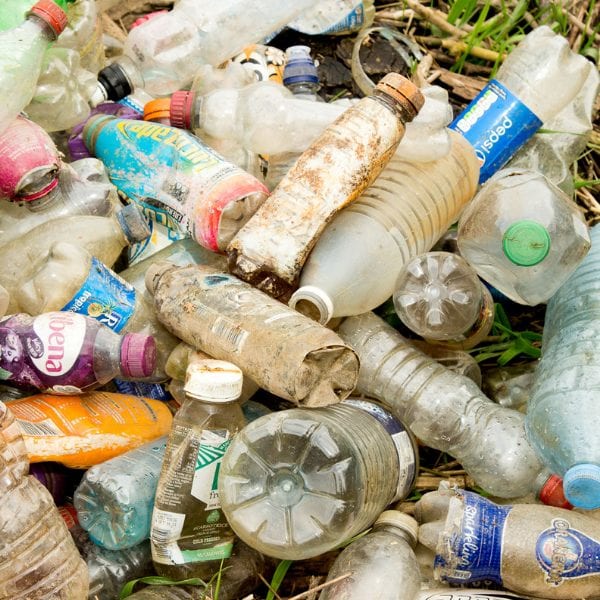 We've got big backing
The challenge has been backed by campaigners Hugh Fearnley-Whittingstall, Melissa Hemsley and environmental & health groups including the British Dietetic Association and British Dental Association.
With around 400 Local Authorities across the UK, the potential to increase accessibility to drinking water is huge – if they all committed to having 50 public fountains over the next 10 years then we would have an extra 20,000 drinking water fountains to fill up from!
Accessible free drinking water for people on the go is a no brainer when it comes to kicking some single-use plastic out of our lives. And if it means you choose water to quench your thirst instead of a sugary drink, your body will thank you for it too.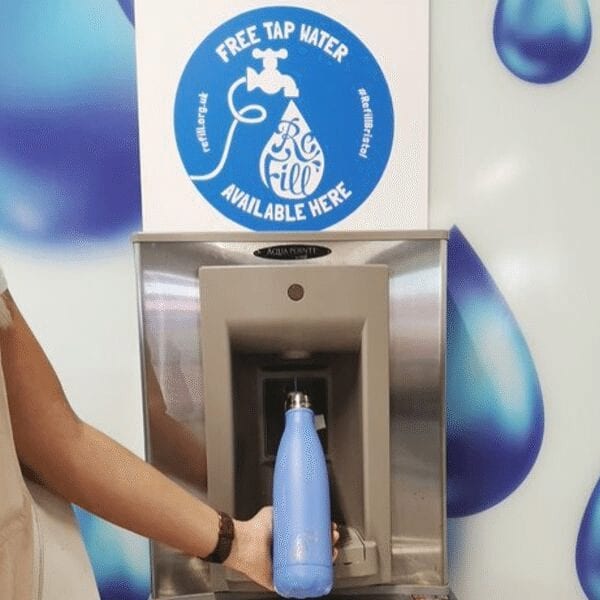 Take the plunge and make a pledge
Sustain and City to Sea have joined forces with organisations and communities around the UK to encourage local organisations or partnerships to meet the challenge with a pledge to: 
Commit to an overall target

 

of 50 working public fountains.

 

Map 

existing drinking fountains on the Refill app.

And,

 install new public drinking fountains to reach the target.

 
We are asking groups to register interest or pledge their commitment on the Sustain website, which also has more information on how the challenge will work.
Start collaborating
We ask that you get a group together to maximise your chance of success. There will certainly be multiple local organisations and individuals for whom this work is relevant. 
Whether it's to help reduce plastics. Your area may have a local Refill scheme, Plastic Free Community or Friends of the Earth group, and will certainly have a Council waste department.
Or reduce child obesity. Your area might have a SUGAR SMART campaign, a local Council public health team, or to improve the food system locally. Your area might have a food partnership, we would recommend you approach these groups to join forces to maximise the success of widespread fountain installation.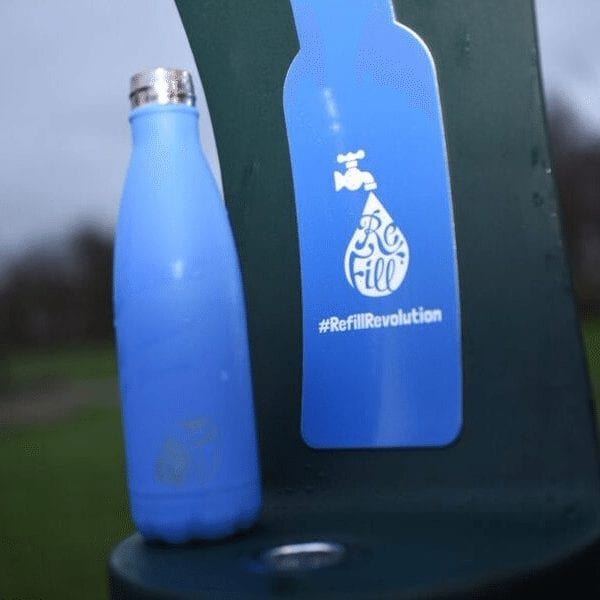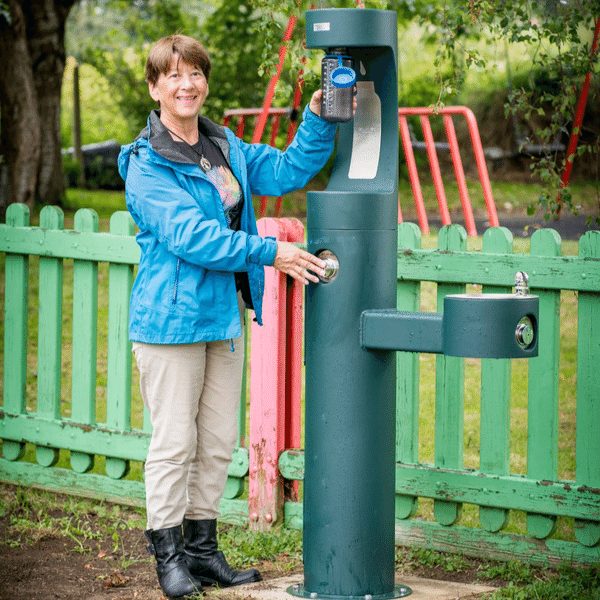 Are you ready for a fountain?
If you are ready to install a fountain in your area you can contact the Refill team here.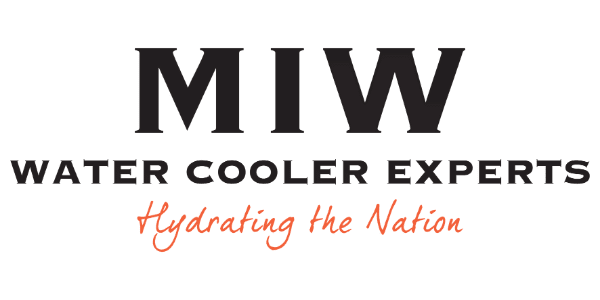 Looking for support? 
For anyone looking to install a drinking fountain, we've published a toolkit with advice on funding, support and case studies of those who have done it. 
Good luck!