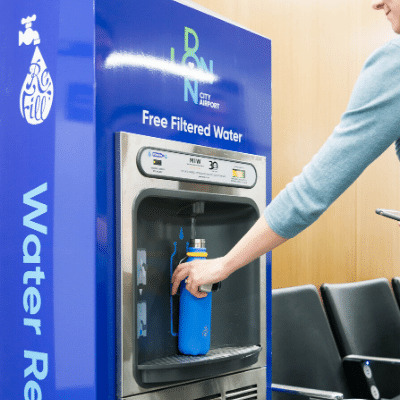 How To Guide
Guidance for organisations, groups and businesses who are looking to install water fountains for the benefit of their local community, and switch onto the dual needs to provide healthier alternatives to sugary drinks. Especially without contributing to the environmental damage caused by plastic bottles.
City to Sea (Refill campaign) and Sustain (Sugarsmart campaign) have put together the Drinking Water Fountains 'How To' guide, which is the first comprehensive guidance of its kind specifically for the UK.
The guide pulls together examples of fountains that have been installed recently in a variety of settings, including schools, parks, community and youth groups.
Water refills and COVID guidance
Working with our Refill partners and the REPEAT (Reuse + Plastic Experts Action Taskforce), we've now created guidance for Refill Stations on safely accepting reusable bottles for drinking water refills.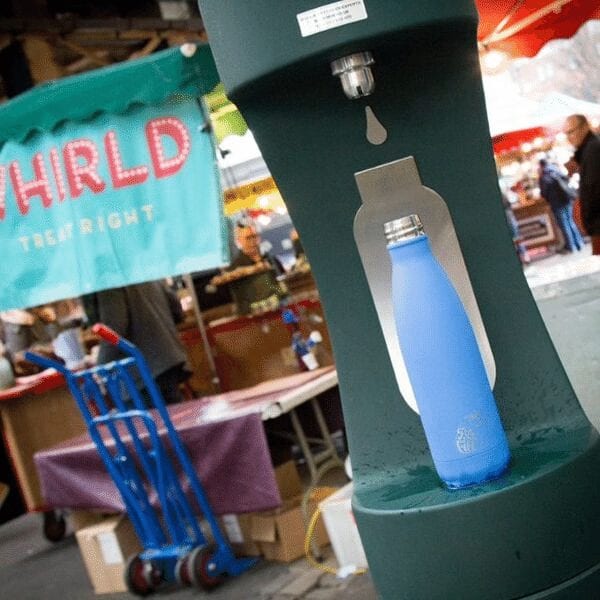 Practical Help
The guide offers a step-by-step guide to the practicalities of installation including:
The Recipe for Success
Support and Permissions
Location, Location, Location
Funding and Timeline
Design and Accessibility
Water Regulations and Notification
Water Quality, Safety and Hygiene
Responsibilities and Future proofing
Spreading the Word
Useful Contacts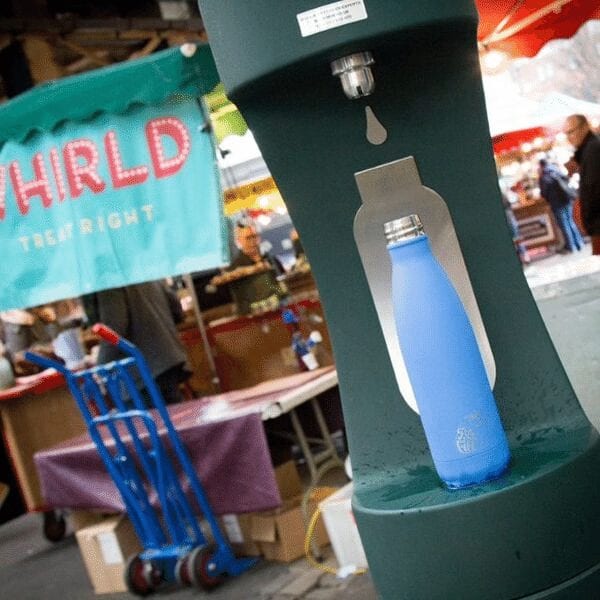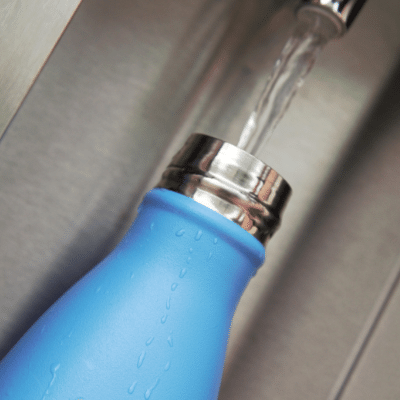 Hillingdon Case Study
During 2018, Hillingdon Council's green spaces team installed 15 drinking fountains at the borough's parks to help reduce the number of single-use plastic bottles and cups being thrown away.
The first of the fountains were installed in March 2018 with the rest completed by May. An additional 17 drinking fountains were installed over the rest of the year, bringing the total to 32!
"Residents using our parks for recreational activities, such as walking, jogging, playing a sport or using our outdoor gyms or playgrounds, will easily be able to use these fountains to fill reusable drinks bottles, reducing the amount of plastic waste going to landfill."  
Paul Richards, Head of Green Spaces, Sport and Culture at Hillingdon Council.
Over 30,000 businesses have joined the Refill movement and you can too! By signing up as a Refill Station you'll be helping to keep Britain hydrated and free of plastic pollution.