The return of the water fountain
 City to Sea and Sustain are launching the 50 Fountains Challenge to call for a new wave of drinking fountains to meet the needs of a thirsty nation and reduce plastic pollution caused by single use water bottles.  
In case you hadn't noticed, we're a little bit obsessed with drinking water.
We've been campaigning to make it easier for all of us to find our fill whilst we're out and about for the last few years. We successfully took on the high-street, and there are now over 20,000 cafés, restaurants and businesses offering free tap water refills across the UK – but we thought there was more that could be done – and so did our friends at food and farming charity Sustain.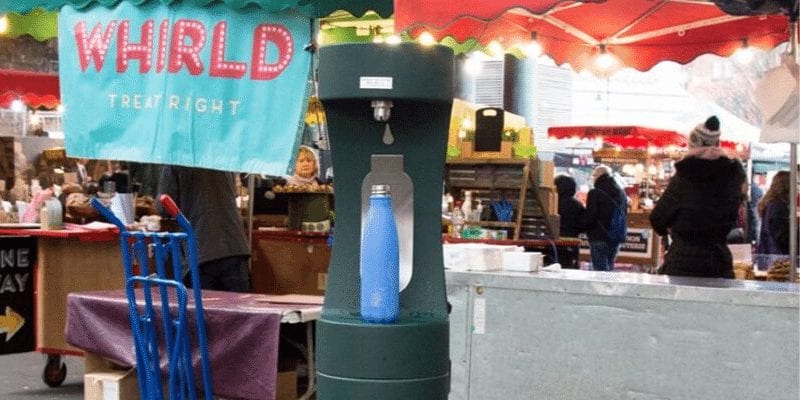 The Challenge
Together we're asking local communities to increase accessibility of drinking water and provide 50 public drinking fountains across their areas over the next three years. The network of drinking water fountains will provide plastic-free, on-the-go, healthy hydration meeting public demand by creating greater accessibility to tap water. 
The challenge has been backed by campaigners Hugh Fearnley-Whittingstall, Melissa Hemsley and environmental & health groups including the British Dietetic Association and British Dental Association. 
Hugh Fearnley-Whittingstall, supports the call, saying, "Accessible free drinking water for people on the go is a no brainer when it comes to kicking some single–use plastic out of our lives. And if it means you choose water to quench your thirst instead of a sugary drink, your body will thank you for it too".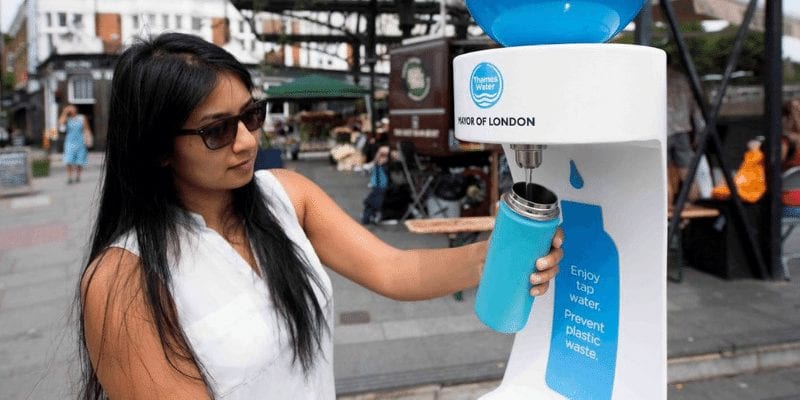 Bringing back public fountains
Drinking fountains have gone out of fashion since their Victorian heyday, but with more people wanting drinks on the go, some local authorities and communities have been working hard to bring them back and there are already over 300 listed on the free Refill app with more being added every day.  
With around 400 Local Authorities across the UK, the potential to increase accessibility to drinking water is huge – if they all committed to having 50 public fountains over the next 10 years then we would have an extra 20,000 drinking water fountains to fill up from!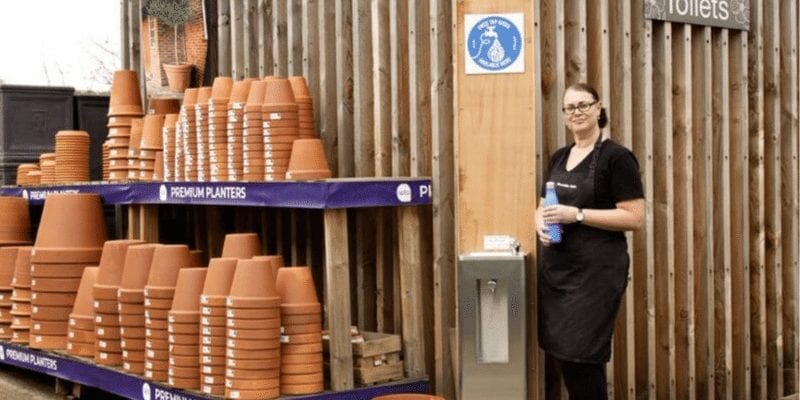 The 50 Fountains Challenge is open to Local Authorities, food partnerships, local refill, community groups and others looking to take on the following in their local area:   
Publicly commit to the target of 50 working drinking fountains (with an interim 3-year target) 

 

Map their existing public drinking fountains on the

Refill app,

and  

 

Install new public drinking fountains to reach the target.  

 
We are asking groups to register interest, then outline their commitment at www.sustainweb.org/50fountains which also has more information on how the challenge will work.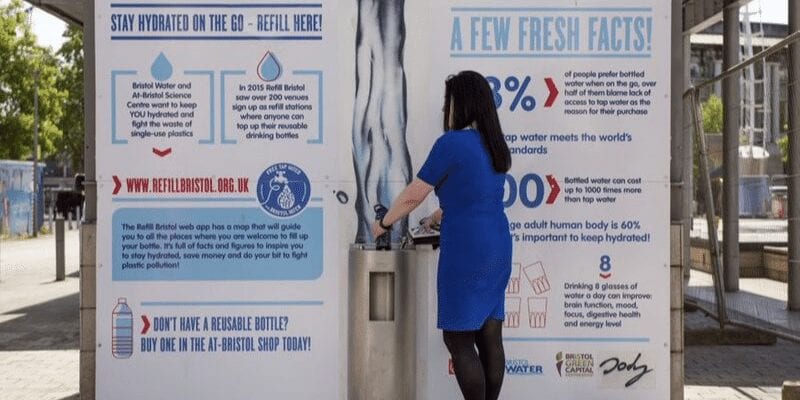 If you're up for taking on the challenge but you're not a Local Authority, that's ok – why not get a group together to maximise your chance of success. There will certainly be multiple local organisations and individuals for whom this work is relevant. Whether it's to help reduce plastics (your area may have a local Refill scheme, or Friends of the Earth group, and will certainly have a Council waste department); reduce child obesity (your area might have a SUGAR SMART campaign, or local Council public health team); or to improve the food system locally (your area might have a food partnership), we would recommend you approach these groups to join forces to maximise the success of widespread fountain installation.
You can now find and add drinking water fountains on the free Refill app. Download it here to find out how many there are in your local area.  
For anyone looking to install a drinking fountain, we've published a toolkit with advice on funding, support and case studies of those who have done it.  If you are ready for a fountain you can contact us here to find out more.