Refill wins the Energy Globe Award
We're excited to announce that earlier this month, Refill was awarded the Energy Globe Award.
The Energy Globe Award is the largest environmental awards program of its kind. The award celebrates the huge variety and success of environmental and sustainability projects around the world. We were honoured to visit the Austrian Embassy for the ceremony and were delighted to hear that we had won the category for the whole of the UK.
Here at City to Sea we are thrilled that our hard work, and the hard work of many others tackling single-use plastics, is being celebrated and seen as a global issue. Refill has been recognised as a simple and fun way to engage and empower local communities all over the UK to take real action on tackling plastic pollution at source.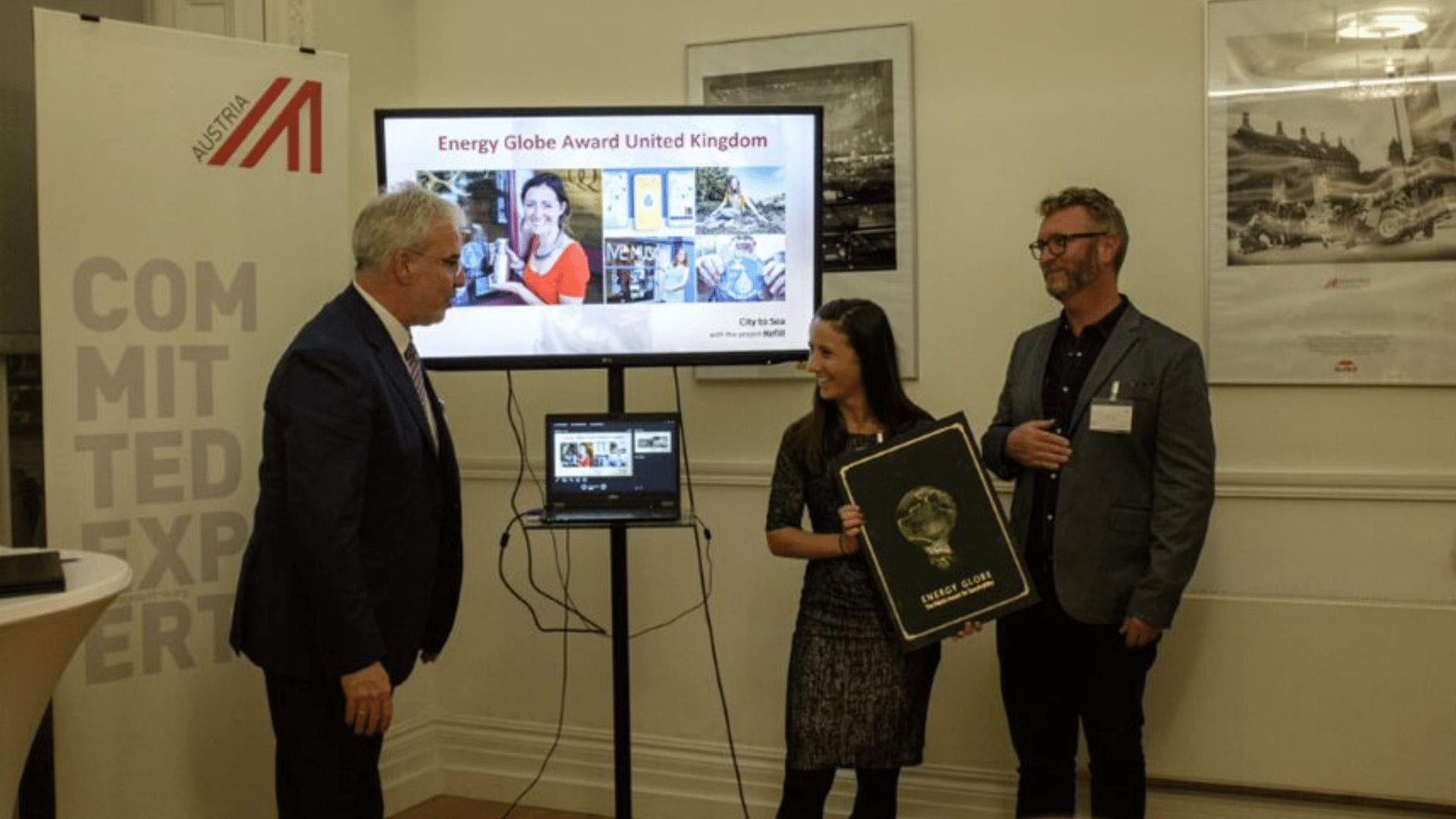 We are so pleased with the award and are excited for the future of Refill! We have some exciting announcements about the expansion of the Refill Revolution coming soon so keep your eyes peeled…
In the meantime, make sure you download the free Refill app, find your nearest Refill Station, Refill on the go, and help prevent plastic pollution!