Alton is a warm and welcoming vibrant north Hampshire town which truly has a community spirit at its heart. Situated at the source of the River Wey and enjoying a rural backdrop at the gateway to the South Downs National Park. Alton is known by many as "Jane Austen Country" with its close ties to its charming neighbouring parish of Chawton home to Jane Austen's House Museum and Chawton Library.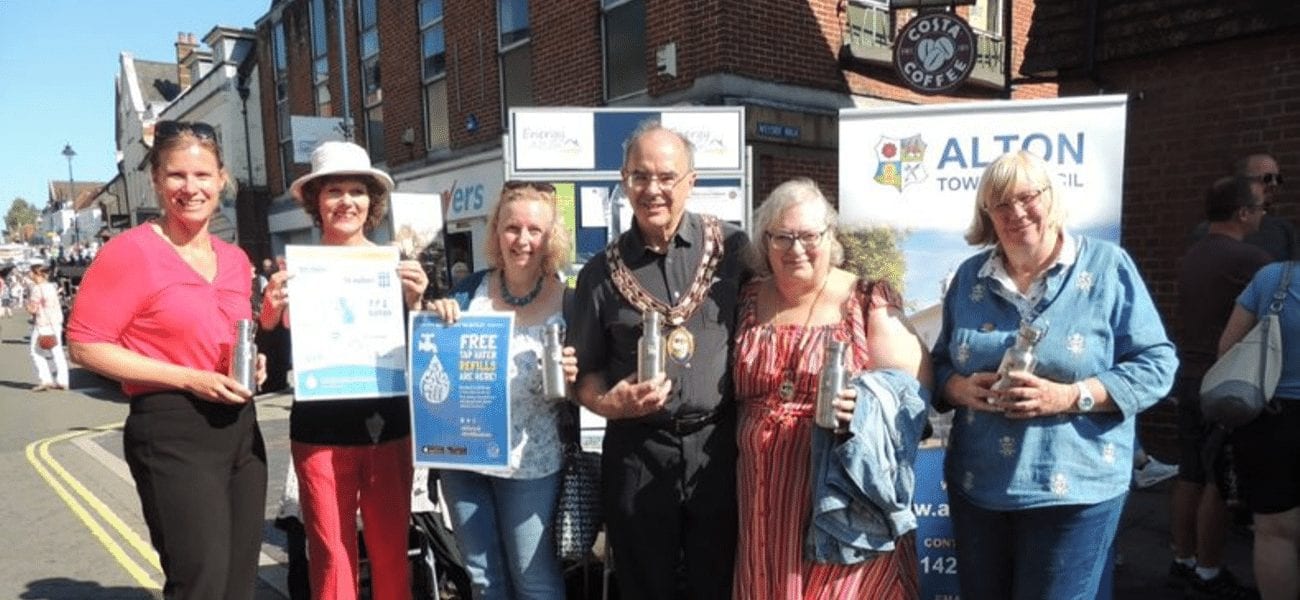 An outdoor haven
Staying within the town, visitors will find a variety of shops from national chain stores to local independent retailers. When it comes to dining out and socialising, Alton offers a wide choice of cafes, restaurants, bars and quintessentially English pubs to choose from, all located within easy walking distance of the town centre. 
Alton has positioned itself as a leading destination town for walkers, boasting a month long walking festival in May each year, together with a number of local and nationally recognised walking trails and circular walks, including The Hanger Way and St Swithuns Walk. The town is now looking to improve its cycling infrastructure in order to give a yearlong warm welcome to cyclists as well as walkers.
If you're looking to start a Refill Scheme, we've got a guide to help you get started.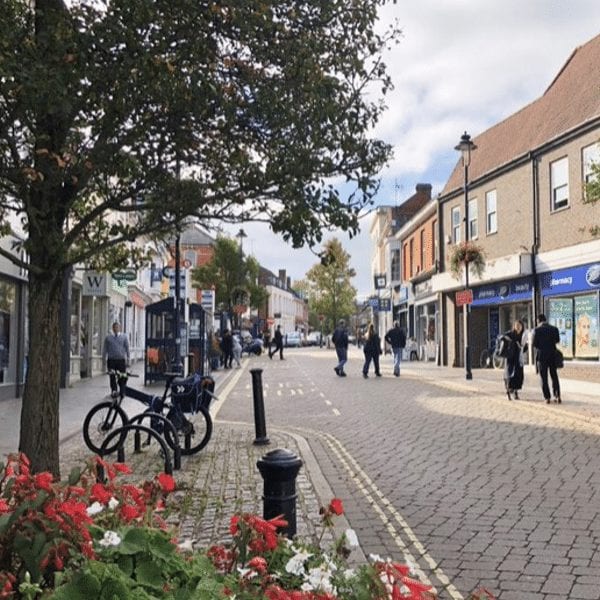 A Plastic Free Community
As a destination town for walkers it seems a natural scheme to be offering free water refills for visitors passing through the town. On a more strategic level the Council is firmly committed to putting sustainability at the heart of its agenda and looking at ways to encourage the re-use of bottles is important to that ethos.
In 2018 the council recommissioned an old Victorian public drinking fountain which was originally donated to the town in the 1870s but had fallen out of use as a drinking fountain in the 1920s! The Council is currently exploring other possible locations for public fountains.
Refill Alton is run by Alton Town Council, with support from Energy Alton and Alton Climate Action Network, both of which are community led volunteer organisations.
To find out more, and sign up to the Scheme you can contact Leah Coney, the Town Clerk here.
Getting involved is easy! 
If you've got a great idea about getting involved in your local scheme, or you want to set up your own Refill Scheme, we'd love to have you on board.