Thames Ditton is a Surrey village and its high street, with its independent shops, is the heart of the community, passionate about the environment and the importance of sustainability with a strong commitment to eliminate single-use plastic.

Eliminate Single-Use Plastic
With Refill, Thames Ditton is leading Elmbridge in its quest to eliminate single-use plastic water bottles in the Borough.  It was the first high street to introduce Boomerang Bags totes made from donated second hand fabric – handed out free to shops to give out free to customers instead of single-use plastic bags.
The Refill Scheme is complementing our Boomerang Bag scheme to eliminate plastic pollution at source.   
If you're looking to start a Refill Scheme, we've got a guide to help you get started.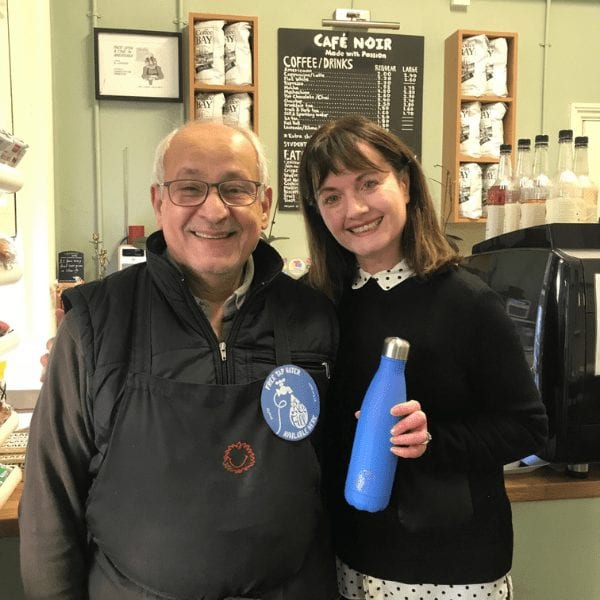 Champions of Change
Tricia Welch Bland is the Refill Champion for Thames Ditton. Tricia is also organiser of Thames Ditton Boomerang Bags which are made in Thames Ditton by crafters, schools and community groups and given out free to shops, cafes and businesses in the area.  
Getting involved is easy! 
If you want to get involved simply contact Tricia W. Bland at [email protected]. We are always looking for people to sew Boomerang Bags, and want to get more Refill Stations throughout Elmbridge. We also want to install drinking water fountains. 
If you've got a great idea about getting involved in your local scheme, or you want to set up your own Refill Scheme, we'd love to have you on board.