Refill Swindon launched in 2018. Our work is to raise awareness and support of the scheme, and to facilitate its adoption in Swindon. To do so we provide resources and activities, attend events, and engage with the public, borough and parish councils, businesses and media. We have grown the number of stations from 2 to over 70. You can follow our work via the newsletter and on Facebook.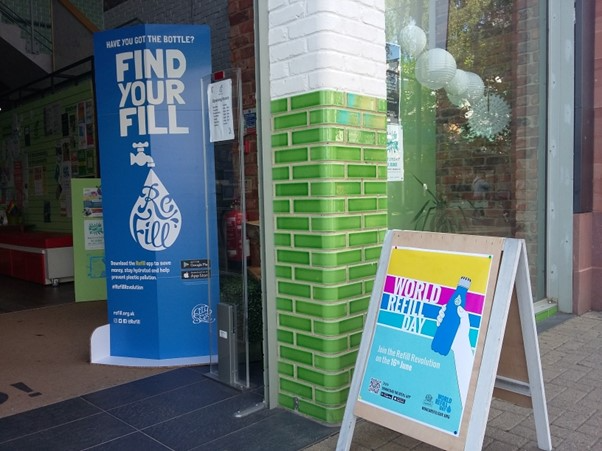 working together to end plastic pollution
If you're looking to start a Refill Scheme, we've got a guide to help you get started.