Situated on the River Thames and boasting a vibrant High Street and lots of green spaces; Putney is often believed to be one of the prettiest and most pleasant London suburbs. You can expect to see runners and cyclists making the most of local parks and walkers enjoying to scenery along the river.

A picturesque gem on the banks of the river thames
Putney is steeped with history; The first bridge between Putney and Fulham was built in the first year of the Civil War, 1642, about 500 yards downstream of the present bridge. But this bridge consisted of a line of boats – it was only in 1726 that the first permanent crossing was completed, becoming the second bridge across the Thames in London after London Bridge.
Putney is well known as the starting point of the annual university Boat Race, when up to 250,000 spectators pack its lively riverside pubs. Positively Putney has already made big steps to reduce plastic waste by introducing reusable plastic cups. Putney's pubs were (and still are!) encouraged to serve pints on Boat Race day in these reusable cups, preventing an estimated 50,000 single use plastics ending up in the Thames – in just one day. 
If you're looking to start a Refill Scheme, we've got a guide to help you get started.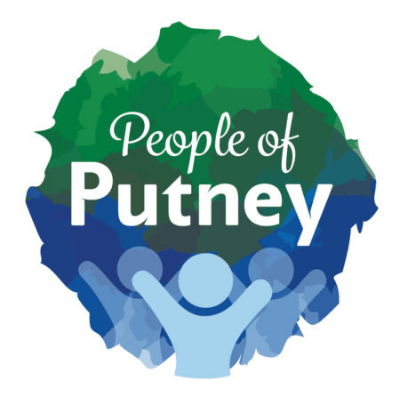 Refill Putney is led by Positively Putney – a Business Improvement District, working to maximise Putney's potential and making it a vibrant and attractive place for those who work, live and visit here.
Visitors to Putney, the people that live here and those that do business here are already taking steps to reducetheir plastic waste, but we can always do more. We want to ensure that all businesses in Putney sign up to the
Refill scheme and encourage visitors to stop using single use plastics. The impact so far is big, but we want it to be even bigger!
What kinds of ways can people get involved with your scheme?
Tell everyone that you refill your own bottle and encourage others to do the same. Make sure you share pictures of you, your reusable bottle and why you say NO to single use plastics by tagging #PositivelyPutney. 
You can also download the app, and sign-up your business as a 'Refill Station' to make tap water even more accessible. 
But most importantly, use your bottle when you are out and about. Check out the Refill Stations in Putney on our online business directory or by the Refill app. 
You can also volunteer as one of our Refill Putney Champions, and help us to encourage businesses to participate and support local people to use the app and reduce their use of single use plastics.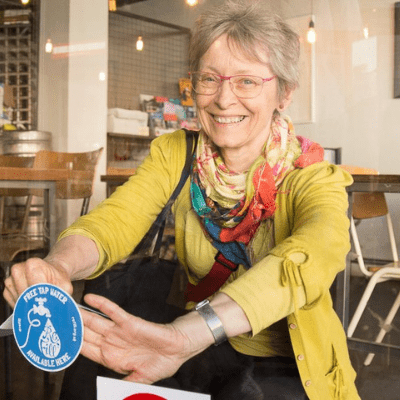 Getting involved is easy! 
 If you've got a great idea about getting involved in your local scheme, or you want to set up your own Refill Scheme, we'd love to have you on board.