It's all flowing on Twitter…
As you might have spotted on Twitter this week, Hugh Fearnley-Whittingstall has joined the Refill revolution. Also, as part of his new series on plastic, he is campaigning to get petrol stations to offer tap water refills. Therefore drivers could fill up their water bottles for free and stop buying plastic bottled water. We're over the moon to have Hugh pushing the agenda on the issue. He's helping to encourage organisations like Shell and BP to get on board and sign up to our Refill campaign. 
Making Refilling the norm
We've been working hard to make free tap water refills more accessible across the UK since 2015. There are now more than 16,000 Refill Stations listed on our app. Connecting thirsty people with taps where they can refill for free. Saving money, staying hydrated, and preventing plastic pollution at the source! 
We've successfully tackled the high street. Working with chains like Costa, Pret, Starbucks and pubs like Wetherspoons to offer free tap water refills to thirsty shoppers. Now we're bringing Refill to airports and train stations, so you can top-up when you travel.  
We know travelling is a key factor to people buying single-use bottled water. A recent revealed 42% of people buy bottled water at the airport. 36% purchased water when at service stations and travelling long distances by car. 29% when travelling by train and bus. That equates to MILLIONS of single-use plastic bottles purchased.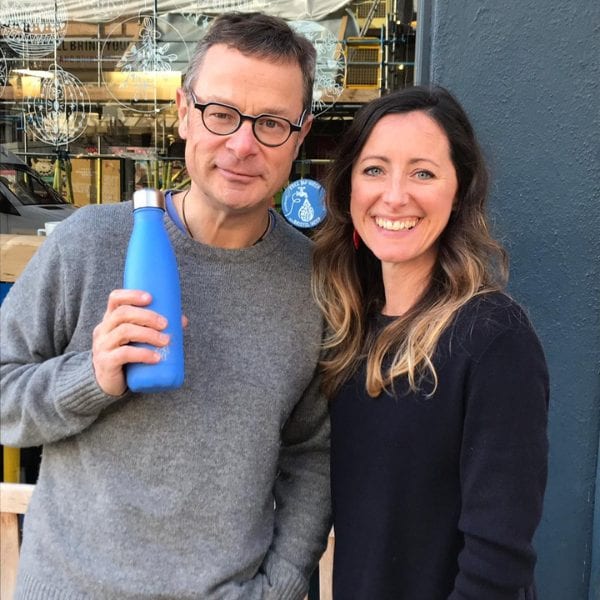 #RefillOnTheRoad
Help us and Hugh champion #RefillOnTheRoad by asking for a tap water refill when you stop off at a service station. Let us know how you get on, on social media. Let's make sure Shell and BP know we want them to join the Refill Revolution. Help us prevent plastic pollution at the source by listing them on the refill app.  
Use the hashtag #RefillOnTheRoad in your posts and don't forget to tag @Refill and @HughFW.