Mermaid Quay, a waterfront destination of shops, bars and restaurants in the heart of Cardiff Bay, joined Refill in 2019. Since then, the team have been proudly promoting the Refill campaign and message with their community.
Taking action for the ocean, mermaid style
Visitors to Mermaid Quay can refill their water bottle for free at 10 locations – with more to be added soon – helping to reduce the amount of litter in the local area and prevent plastic pollution at source.
Improving sustainability has long been a big priority at Mermaid Quay, and joining the Refill campaign has played an important part in helping them achieve this, through reducing litter, as well as directly helping the community to do their bit too.
Meet Becky from Refill Mermaid Quay and find out more about how she and her team are powering the Refill Revolution in Cardiff Bay:
If you're looking to start a Refill Scheme, we've got a guide to help you get started.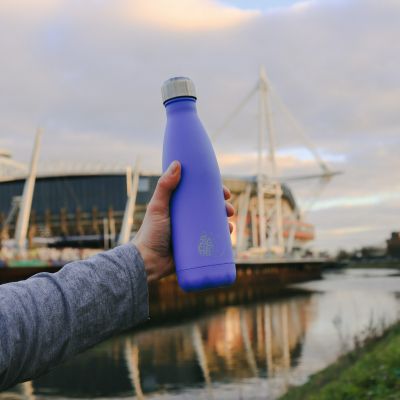 Powering the Refill Revolution in Cardiff Bay
"Education at all ages is key to help us truly tackle the plastic crisis. You don't have to be perfect to make a difference. If everyone made small changes that they could stick to, this would have a really positive and long lasting impact." – Becky, Refill Mermaid Quay.