Refill heroes
Refill loch lomond and trossachs

Get to know the refill hero

Here at Refill we're super grateful for all of our dedicated, passionate and all-around incredible volunteers who run local Refill Schemes around the world, powering the Refill revolution in their local area. Let's get to know some of the Refill heroes behind the Schemes.
Tell us about you – who are you and what's your mission?

Hello, my name is Alison and I run a social enterprise called Love Lochs and Landscapes. We are based in Loch Lomond and Trossachs and our mission is to show visitors what actions they can take to minimise their impact on the environment.
What was the catalyst for deciding to start Love Lochs and Landscapes?
Loch Lomond and Trossachs with its natural beauty of sparkling lochs, enchanting forests and rolling hills attracts over 4 million visitors per year.  I was raised in the area and have chosen to bring up my own family here. I have seen the impact on the environment from this number of visitors and wanted to do something positive to protect, maintain and preserve this beautiful landscape for future generations.
What are your biggest successes to date?
I was delighted that in 2020 so many local businesses supported Refill and agreed to become Refill stations. Despite the fear and uncertainty with Covid-19 it was inspiring to see many business owners wanting to carry on with helping people to take positive action and reduce their impact on the environment.
what have you found the most challenging?
The rollercoaster of 2020, where plans and projections were largely ripped up while we got on with living with a series of restrictions and adapting to working, socialising and educating at home.
How has the pandemic impacted what you do?
 The pandemic has led to the rise of staycations and record numbers of visitors to Loch Lomond and Trossachs, many of whom had not previously spent much time in rural areas. It has brought attention to the need to invest in education and infrastructure that will support visitors to enjoy their visit to Loch Lomond and Trossachs and which will support the local communities who live here.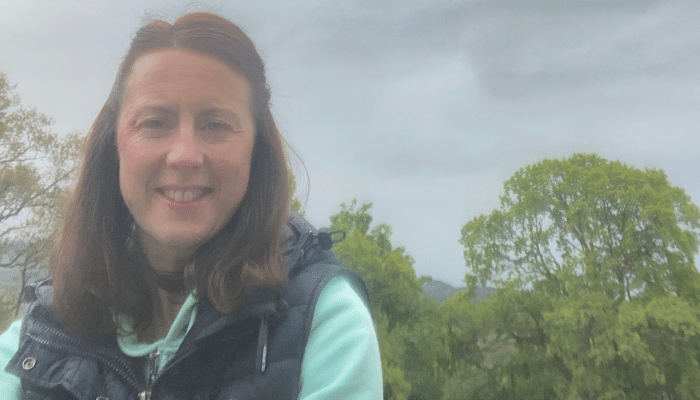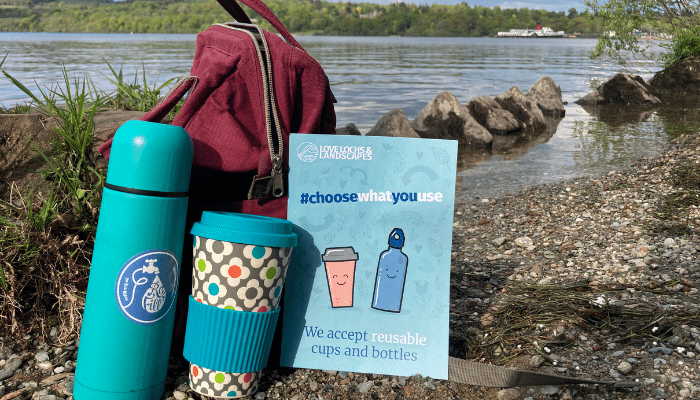 What get's you up in the morning?
The smell of freshly brewed coffee and the spirit of adventure. In the west of Scotland, we have plenty of rain, so I employ the wise words of Dolly Parton "If you want the rainbow, you gotta put up with the rain".
And what do you think are the biggest opportunities to growing the refill and reuse revolution?
I am excited for the return of events, looking at examples like Glastonbury, I think events will be a great place for people to get familiar with refill and reuse systems.
Why are you taking part in World Refill Day?
It's a great opportunity to hit the restart button after the abundance of single use plastic that was used in 2020. Let's start considering our choices and actions as the environmental impacts why we need to change our habits have only continued to grow during the pandemic.
 Can you share a reuse and refill trick for people who want to get started?
Start using what you already own more times. For example, leave your reusable bag next to your keys, see how often you use it and it becomes a regular habit. Carry a plastic Tupperware tub with you and you will be surprised how many uses you can find for it.
 Who's your Refill Hero?
We did the Everyday Plastic audit with Dan and it was a great way to realise what plastic we use and how we can make changes to what we buy.
If you're looking to start a Refill Scheme, we've got a guide to help you get started.