Refill Leeds is run by student representatives at the University of Leeds, actively working with the student union to recruit volunteers and map water Refill Stations across the campus.
Set up 3 years ago, the dedicated volunteers running the scheme persisted with their mission in the face of the pandemic and have now grown to 18 active volunteers on the ground on campus and across the city. Working with the Sustainability Department at the University of Leeds, the team find ways to engage students with the Refill campaign by encouraging them to carry reusables and highlighting the availability of Refill Stations across the campus by promoting the Refill app.
Outside of the campus, Refill Leeds is actively spotlighting Refill businesses and supporting them with becoming Refill Stations, working with residents and local businesses to encourage them to move away from buying single-use plastic and to choose to reuse instead.
Meet Kako, Kexis and Amy, some of the amazing volunteers behind the scheme and find out how they're powering the Refill Revolution in Leeds:
If you're looking to start a Refill Scheme, we've got a guide to help you get started.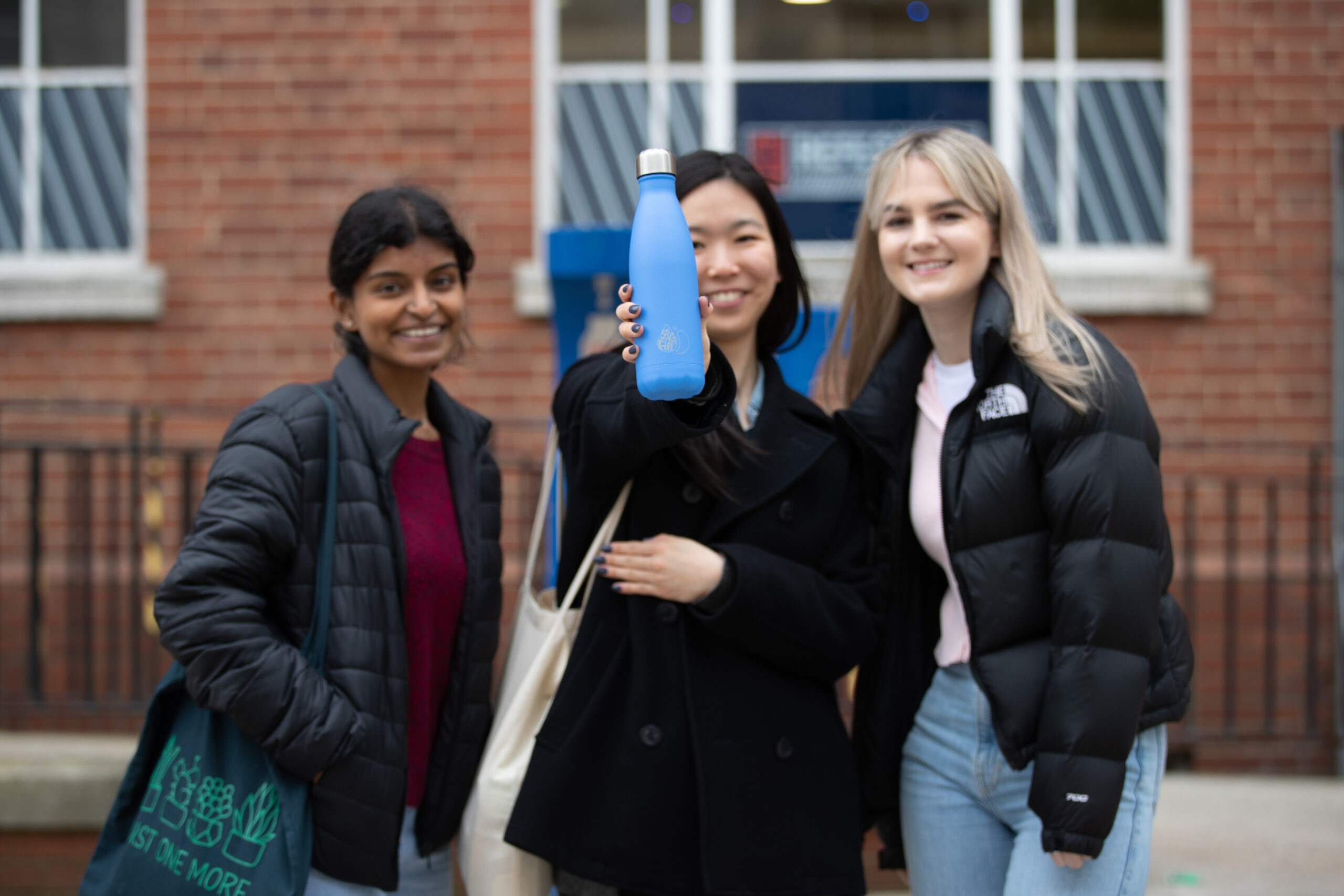 POWERING THE REFILL REVOLUTION IN LEEDS
"Small actions CAN make a big difference! Consumers are one of the biggest stakeholders and by stopping purchasing plastic and instead switching to plastic-free alternatives, we can force those in power to listen." – Amy, Refill Leeds.
Become a volunteer or get in touch with Refill Leeds:
Follow them on Instagram at @refill_leeds