SOLUTIONS ON TAP: A GUIDE TO INTRODUCING A REUSABLE CUP SCHEME AT EVENTS  
Welcome to the Solutions On Tap Hub brought to you by the Refill Campaign from City to Sea. 
Our mission is to empower people to live and work with less plastic. This guide is designed to make it simpler and easy for event producers, councils and event attendees act on waste and transition from single-use-disposable plastic cups to reusable ones, preventing millions of single-use cups from ending up in our waste stream – or worse our natural environment. 
MAKE EVENTS MORE SUSTAINABLE
Us Brits love nothing more than an outdoor, summer event. From music festivals to parish fairs and village fetes this is a time when we gather, relax and have fun. The problem is, recently, this has been a driver for mountains of waste. Single-use plastic at events in the UK is a big problem, and the pandemic has only made it worse. Around 100+ million plastic cups are used every year at UK festivals and live events, and most of these are incinerated or sent to landfill.1
The good news is – there are solutions and reusable cup schemes are becoming more affordable and accessible, making them an ideal solution for events of all scales.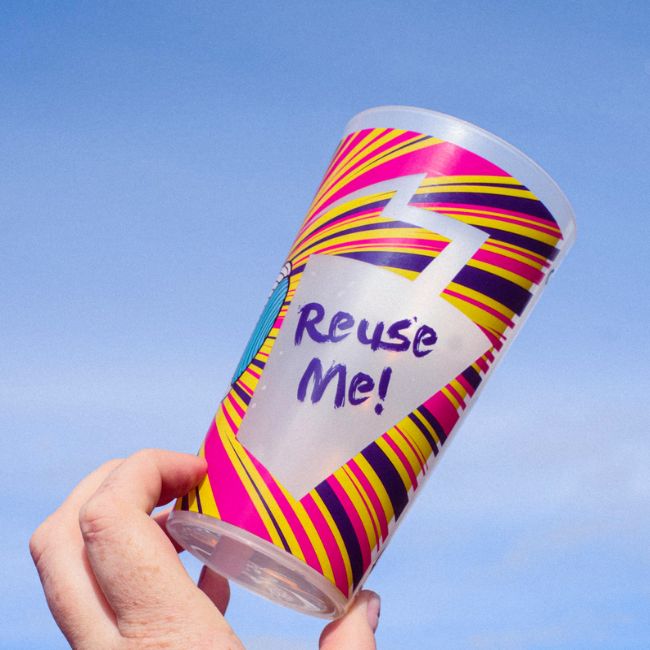 3 in 4 music festivals now use reusable cups – up from half of festivals in 2015
Two thirds of festivalgoers ranked 'waste reduction' as a priority for festivals above 'security improvements' and 'variety of activities'
Each year, for every 1 million reusable event cups in regular use, 1000 tonnes of C02e emissions and 300 tonnes waste could be avoided.
A reusable cup can withstand up to 500 uses and washes.
EVERYTHING YOU NEED TO KNOW ABOUT SWITCHING FROM SINGLE-USE TO REUSE
After witnessing the tidal wave of single-use plastic that became the norm in the wake of the pandemic, we decided we needed to act, so we carried out some industry research to explore what's currently happening plastic-wise at events, and what needs to change. We know that circular reuse systems are the way forward and are widely used by many festivals, sports venues and increasingly music venues but they take some thinking and planning to begin with.
 We've launched a NEW and completely free guide for event providers, councils and community groups to ensure they have everything they need to step away from single-use and switch to reusables.  With new breakthroughs in logistics and new companies springing up to serve demand it is now possible for smaller events to also switch to a reusable cup model and eliminate this major waste stream and source of pollution. This guide is all about how to make the switch, without breaking the bank!
Download the FREE guide to find everything you need to know, including:
Busting the myths – what you need to know
Logistics – how to make it happen
Cost – the financial considerations
Marketing & communications – how to make it land with your customers
Health, safety and legislation
Suppliers and other resources
We intend for our guide to be a useful catalyst to help a wider range of organisations start to shift towards more sustainable events and crucially to stop the use of single use disposable plastic cups which cause such a horrendous mess for people and planet!
Whether you're an event producer, work for a council or are a local Refill scheme or community  group that wants to see change where you live, we've created a whole host of resources to help make the most of the guide and the support available.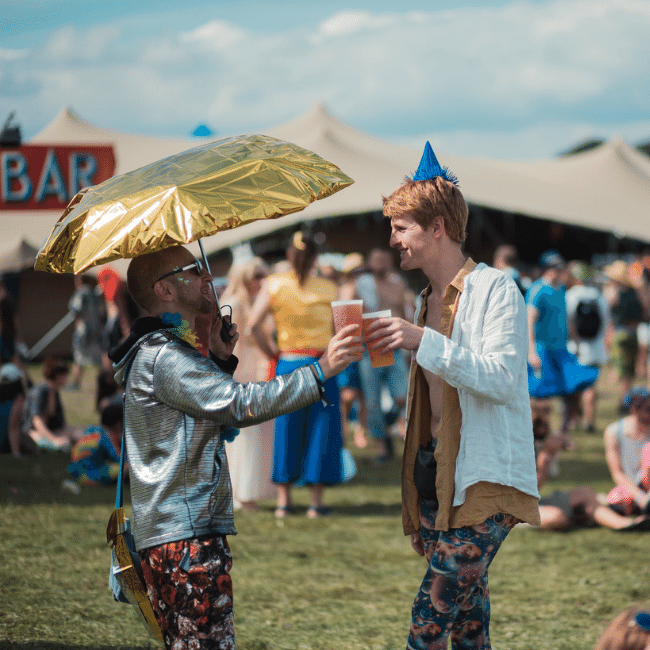 If like us, you want to do more to tackle waste in your local community and are sick of seeing bins at events overflowing with single-use cups – we need your help! Make sure event organisers know you're ready for change and share the guide with them.
Let your local council know and call on them to do more. If you want to take action, read on for everything you need to get involved.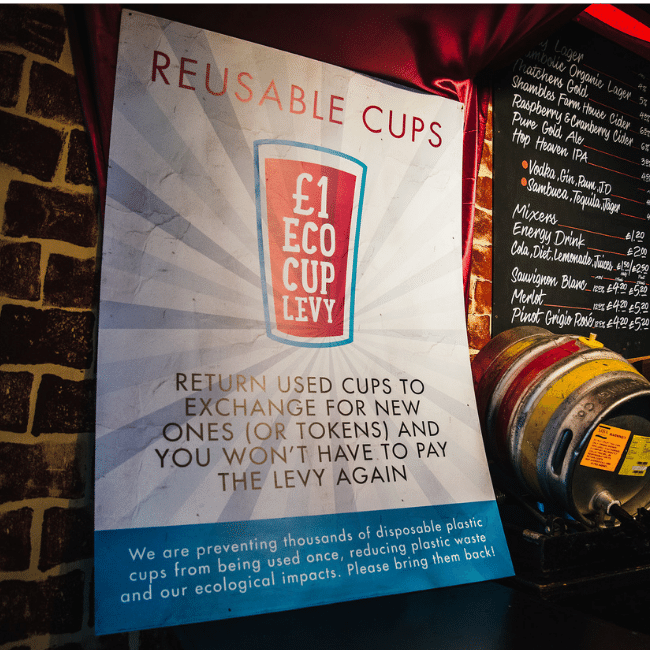 Do you produce events?  Have you considered using reusable cups before but been put off my needing to buy and brand cups or confused about how you would wash them on site?
This guide is designed to provided advice for small, large and venue event organisers and councils.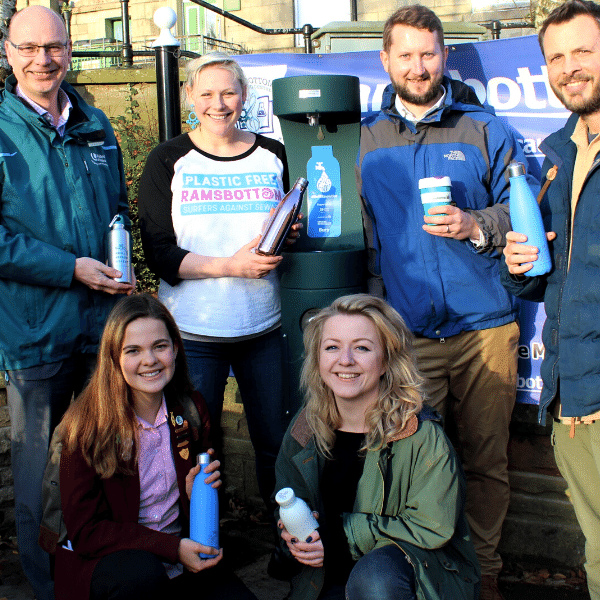 We know you are committed to reducing plastic across your communities and have been frustrated at the amount of plastic being used at events – particularly when it comes to single-use cups. We're with you!
We've created this guide so event producers and councils have everything they need to make the switch from single-use to reuse.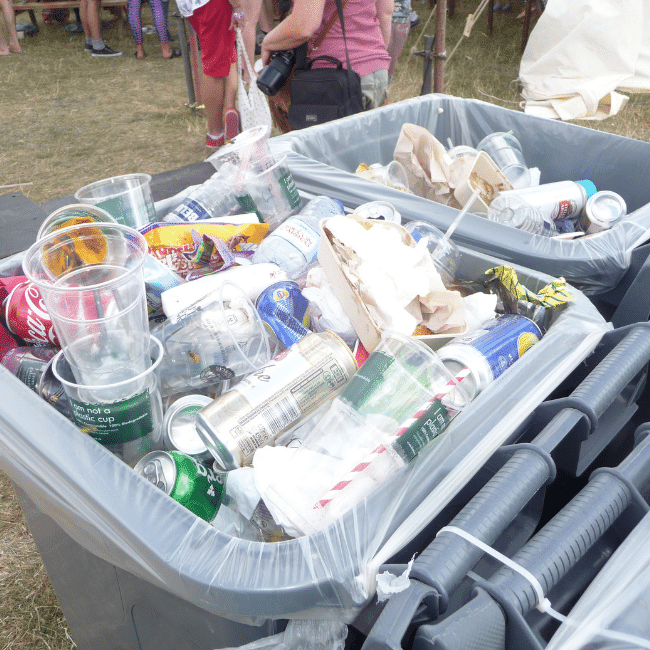 As a council, reducing plastics can be a visible way to demonstrate your commitment to environmental and climate action. 
We have compiled our findings and recommendations to make it easier for you to make a change to all future events on your land and in your buildings.
Many event businesses have already transitioned to the reuse model successfully and continue to make a profit. In some cases the improved environmental credentials are used to build the brand and boost marketing.
If you have read the guide and your question has not been answered, then these FAQ's may solve your query and help you get started.
If you're looking to set up a reuse scheme for your event, check out of recommended list of suppliers below. If you would like to be featured on this page, please contact us. We will also feature case studies to help light the way. Many solutions already exist to help make events sustainable. We are working with our partners to help light the way.