The Refill campaign in Eastbourne is run by Plastic Free Eastbourne, led by Refill Coordinator Oliver Sterno. Refill Eastbourne aims to expand the network of refill stations in the area, encouraging visitors to bring their reusable water bottles rather than buying bottled water. 
Eastbourne is proud to be home of the first National Trust property to become a Refill Station ~ Birling Gap on the South Downs. Water is a hot topic in Eastbourne and their downlands are a precious resource of it, with a chalk aquifer that provides the town with about 75% of its fresh drinking water. 
Refill Eastbourne has been busy promoting and publicising its expanding network of Refill Stations, which now stands at 14, with another 5 in the pipeline. Some of these can be found in popular tourist areas, including across the seafront "Spring Water Way". Recent Refill Stations are made from recycled discarded fishing nets in the shape of Dolphins!
Meet Oliver who powers the Refill Revolution in Eastbourne:
The Spring Water

Festival
Every May, Plastic Free Eastbourne hosts their annual Spring Water Festival, which celebrates water and promotes its network of Refill Stations. It provides a fantastic opportunity to raise awareness and encourage residents and visitors alike to refill reusable water bottles and reduce the amount of single-use plastic that will end up littering the local environment.
The festival features various events for all ages and interests, including walks visiting the Refill Stations along Spring Water Way, beach cleans, pilgrimages, art exhibitions, yoga, film screenings, and health and wellbeing events. 
If you're looking to start a Refill Scheme, we've got a guide to help you get started.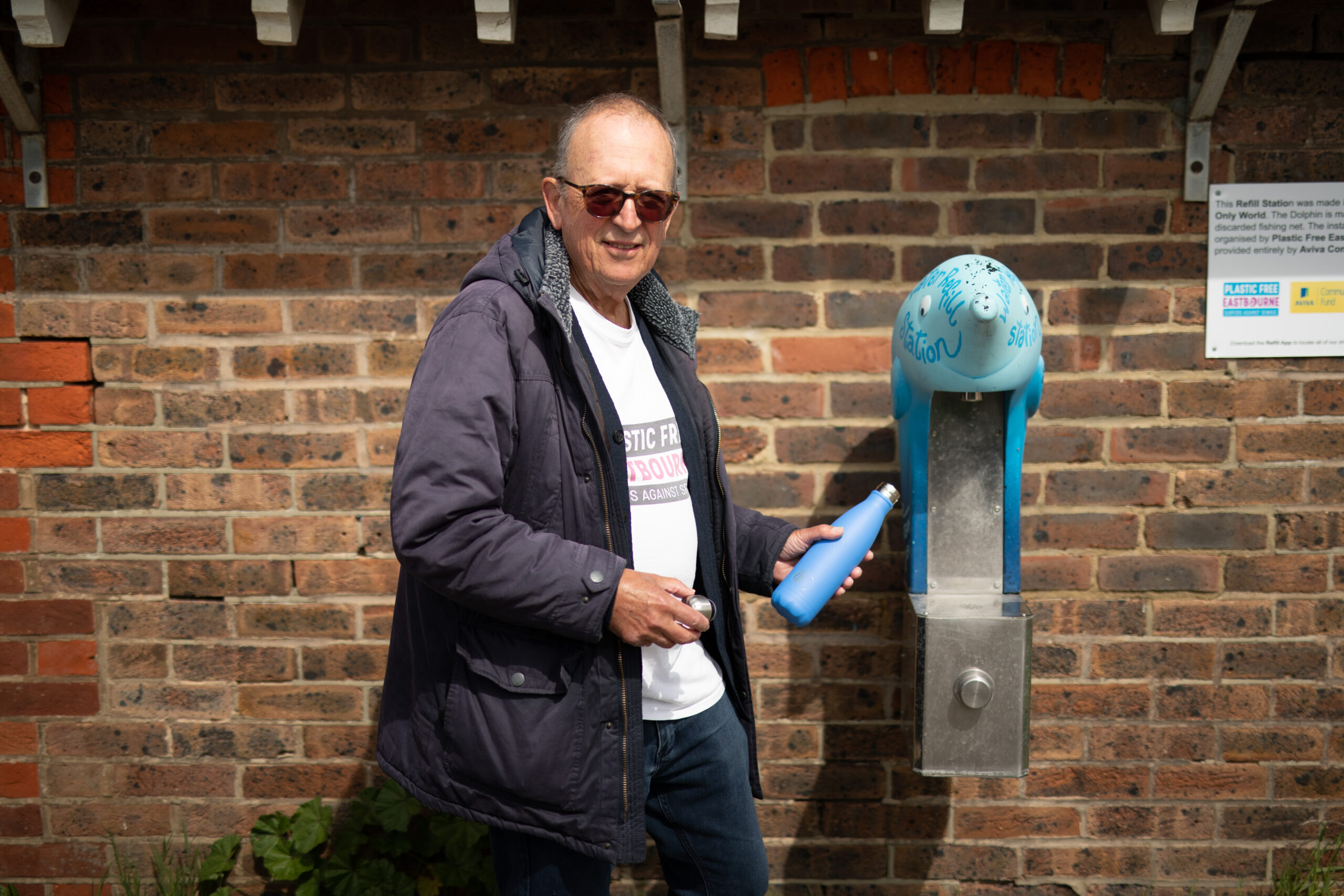 POWERING THE REFILL REVOLUTION IN Eastbourne