Daventry is a historic market town with a wealth of independent specialist stores offering a wide range of events and activities. Daventry is a town rich in history.

Tackling Plastics
We all need to tackle the war on plastics and a great way to help is to get a reusable water container and refill from the tap.
There is a growing interest in sustainable ways of living in Daventry and launching a Refill scheme will help encourage our community to change habits. 
If you're looking to start a Refill Scheme, we've got a guide to help you get started.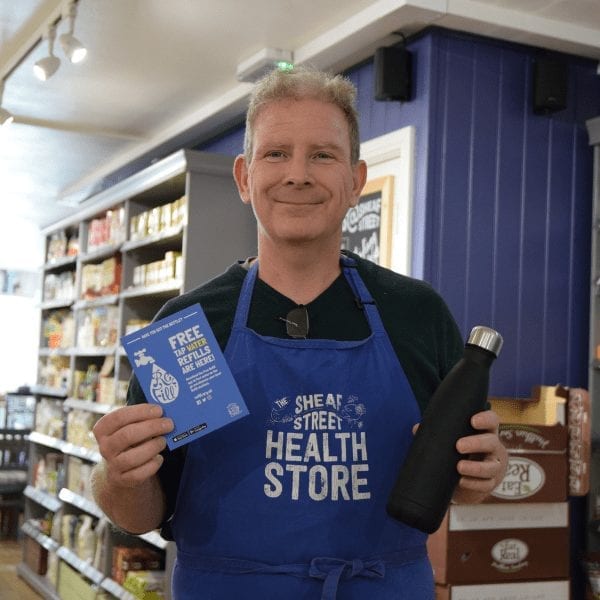 Supporting Refill Daventry
The organisations supporting this scheme on the fight against plastics are Sheaf Street Health Store, Daventry Retail Forum and Daventry District Council.
Getting involved is easy! 
Anyone can get involved by emailing [email protected].   Pop into Sheaf Street Health Store and speak to Shaun Higgs or any member of staff in store.  
If you've got a great idea about getting involved in your local scheme, or you want to set up your own Refill Scheme, we'd love to have you on board.