Robeco and Refill partnership


Investing in a better future
There isn't one single organisation who will solve the problem of plastic pollution but working in partnership we can make a positive step towards preventing plastic pollution at source. Robeco & City to Sea joined forces in 2018 to raise awareness of the issue of plastic pollution and inspire change across the financial sector. 
Joining the Refill Revolution
The ambition of the partnership was to work together to influence and engage large businesses and corporations on their use of single-use plastics and this is exactly what we did… and more!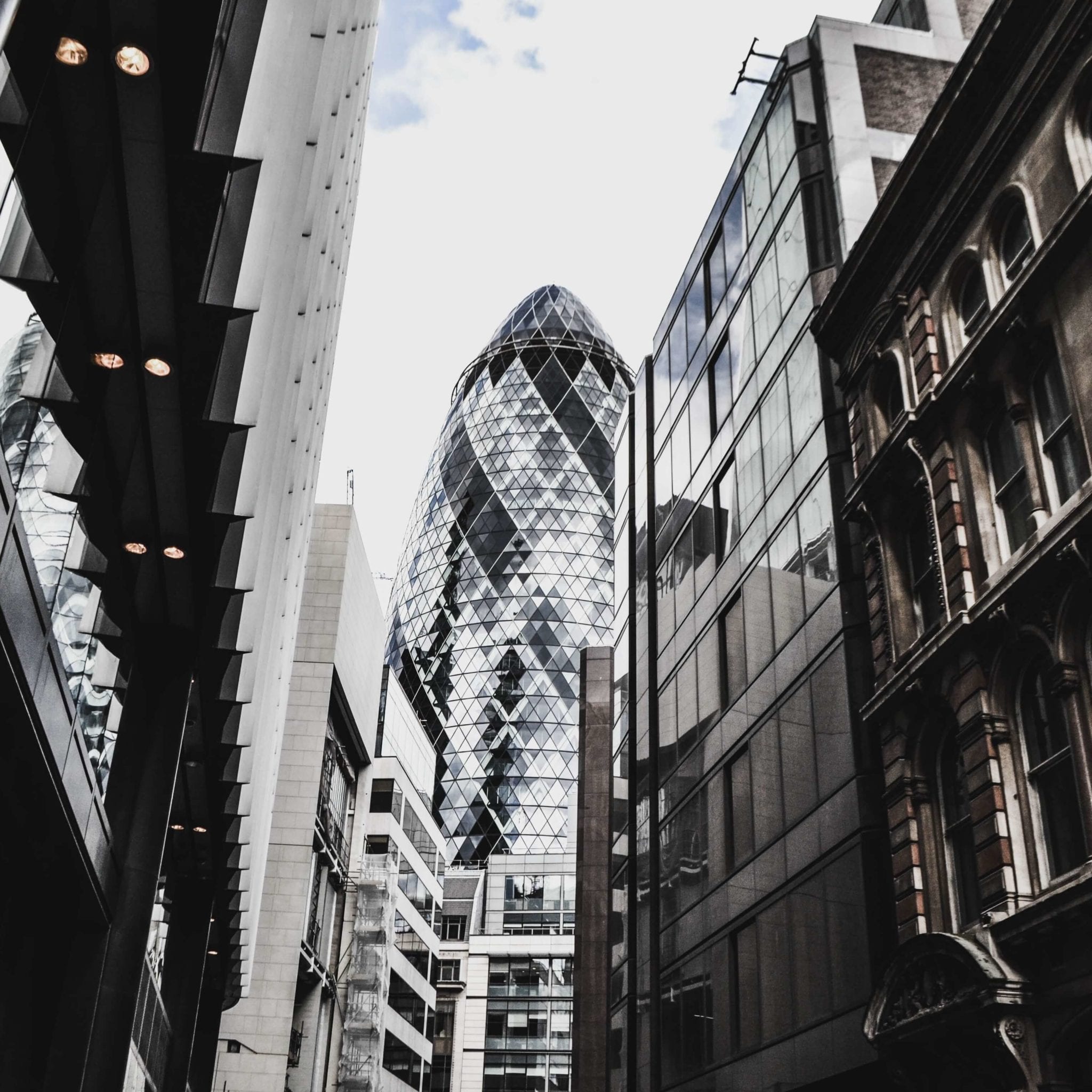 Who are Robeco?
Robeco has a long track record integrating ESG (environmental, social and governance) criteria into its investment processes. The organisation actively participates in appropriate industry bodies related to sustainability and recently joined the Plastic Solutions Investor Alliance, a collaborative initiative aimed at encouraging companies to transition from current plastic packaging solutions to ones which are recyclable, reusable, or compostable.
In 2018 Robeco's CEO, Gilbert Van Hassel was named Sustainable CEO of the Year at the Pan-European Global Invest Forum in Paris.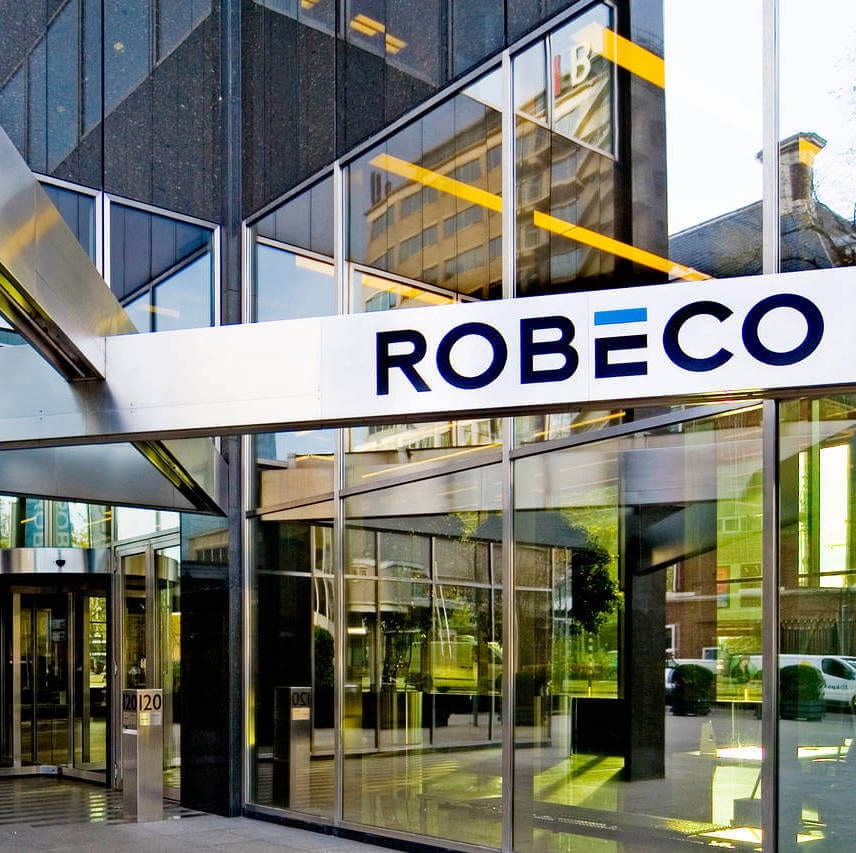 Worldwide engagement
Together, we took City to Sea's Refill campaign to industry events across Europe, to engage and inspire other businesses on the issue of single-use plastic. As part of the partnership, Robeco developed bespoke, portable Refill fountains, stopping over 10,000 single-use plastic bottles from entering our waste streams. Aligning with the PLSA event in Edinburgh, Robeco and City to Sea took a Refill water bar to Edinburgh Airport to engage clients with the campaign, reaching over 14,600 people with eye-catching out-of-home advertising.
Robeco also gave the stage to City to Sea Founder and TEDx Presenter Natalie Fée at eight industry events, addressing thousands of delegates and potential change-makers on the issue of plastic pollution. It was thanks to one of these talks that home-foods retailer COOK was introduced to City to Sea and registered its 90+ stores as Refill Stations on the app, increasing the availability of free drinking water on the UK high street and further preventing the need for single-use plastic bottles.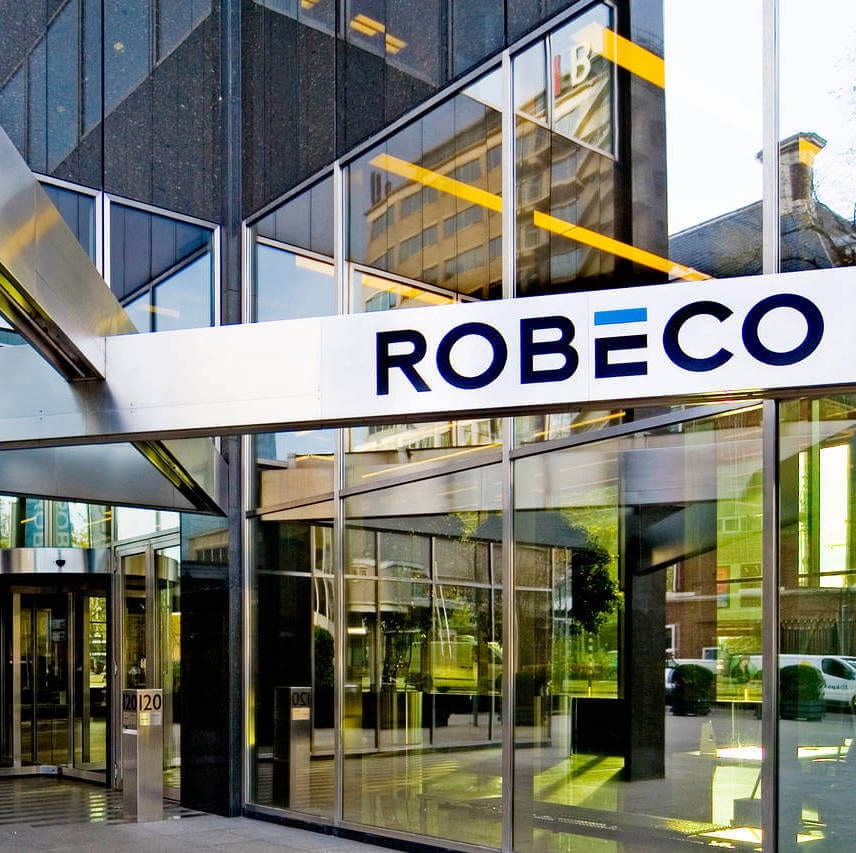 In addition to engaging clients, our partnership has spread awareness of the issue of plastic pollution across a wide range of audiences. From employees to school children, commuters and tourists.
Our partnership with Robeco has enabled us to make some significant, positive steps towards preventing plastic pollution at source, with the growth of Refill into a multi-award-winning global movement saving over 100 million plastic bottles in 2019 alone, being our proudest achievement yet. At City to Sea, we believe collaboration is central to achieving our mission to prevent plastic pollution at source. There isn't one single organisation who will solve the problem of plastic pollution but by working together and sharing expertise, our influence will be stronger, and we can have an even greater collective impact. We're delighted to have formed such a strong relationship with Robeco and will be continuing to support each other towards achieving our joint vision for a more sustainable future in the years to come.
If you have any questions about our corporate partnerships, please contact our Partnerships team at City to Sea.