Support our crowdfunder to help Bristol break-up with

plastic
Introducing our Crowdfunder campaign for Bristol Refill Return Cup – a returnable cup scheme for Bristolians to enjoy their hot drinks without any waste. The pilot project has now ended, and we need your help to bring it back and reduce litter and plastic pollution in our streets, parks, and harbour. 
Help

keep our hometown free from cup

pollution

 
Did you know that every day, in Bristol, we use a staggering 66,000 single-use coffee cups? Unfortunately, many of these cups end up littering the River Avon, our harbourside, and our streets. But since the launch of our pilot cup scheme in June, we have successfully prevented over 3,600 cups from littering our streets and harbour. And guess what? The scheme has already attracted over 700 people to sign up! Maybe you were one of them? If so we'd love to know your thoughts! 
We know that cup schemes are a great way to encourage people to move away from single-use items and towards reusable systems. Our pilot program has already made a significant impact, but now we need your support to make sure it continues.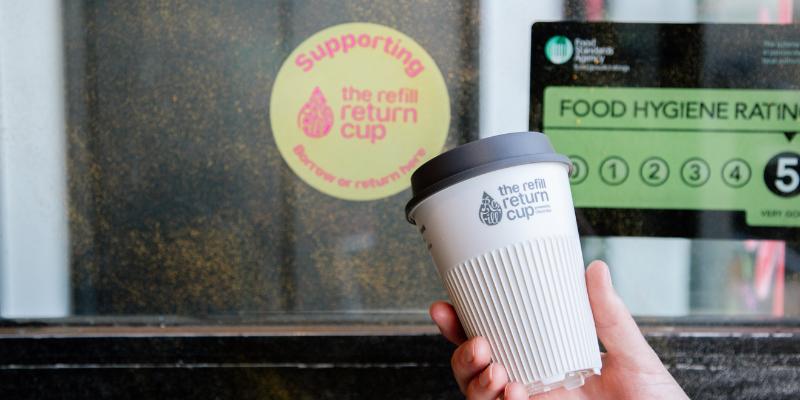 Can you help us reach our target?

 
Our goal is to raise £30,000 to improve the Refill Return Cup and to involve local communities, so we can continue to make a positive impact in Bristol by reducing the amount of single-use cups that pollute our city.  
We have an amazing opportunity from Aviva, who will triple any donations to our Crowdfunder campaign, which means we only need to raise £10,000 ourselves!  
If you donate £10, your contribution will be tripled, giving us a total of £30 towards our goal. This will bring us closer to our target and ensure that the Refill Return Cup is back in Bristol next year.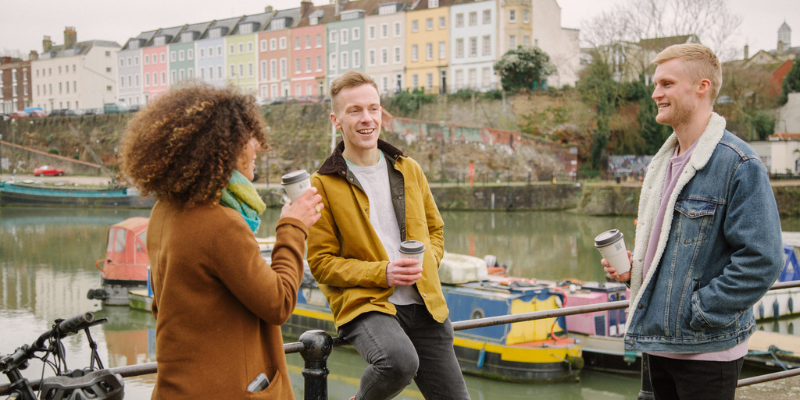 How your donation will help us tackle

single-use

 
Your donation can make a big difference for our Refill Return Cup scheme in Bristol – especially as it will be tripled, meaning triple the impact! 
With your support we'll be able to improve the cup scheme and make it more accessible for local Bristol communities. Our aim is to raise awareness about the problem of plastic pollution and share information on how to address it. We want to inspire everyone to take action and make Bristol a cleaner and greener place to live.  
We would be incredibly grateful for your support for our Crowdfunder, whether it's through a financial contribution or simply by sharing the Crowdfunder with your friends, family, and community. Every little bit helps and can make a big impact! 
GET THE LATEST NEWS FROM THE CAMPAIGN