Become a Refill Volunteer
Refill is a local campaign with global impact, and we rely on our amazing volunteers to power the Refill Revolution. And we want to make sure that everyone – whether you're part of an organisation, community group, or you're an everyday activist with just a little bit of time and desire to make a difference – can take action and create lasting change where they live.
Some areas already have local Refill Schemes set up. These Refill Schemes power the Refill Revolution in their local community, represent Refill at events, run activity days and promote the Refill message to the wider community. Before signing up as an independent Refill Volunteer, it's worth checking to see if there is already a Refill Scheme in your local area and to connect with them. Check the map  for your nearest Refill Scheme and drop them a line to get involved.
What does a Refill Volunteer do? 
Central to the Refill campaign is signing up Refill Stations: cafes, shops and other businesses or community buildings willing to participate and provide free tap water, use refillable coffee cups and lunchboxes, or provide zero waste shopping. We need motivated individuals like you, to get out and map the refill and reuse locations near you so others can find them!
Putting a tap on the map.

This means visiting the local cafes, businesses and refill locations near you, popping into to make sure they're happy to be added to the app and uploading them. It's really easy to use the app and we've created guides to help make it even easier.

Helping them stick out.

You'll also be sent stickers that you can add to the windows of the locations you sign up so everyone knows they are part of the Refill campaign and they can visit to avoid single-use plastic.
It's thanks to the hard work or individuals and volunteers, that we've been able to sign up thousands of Refill Stations across the world.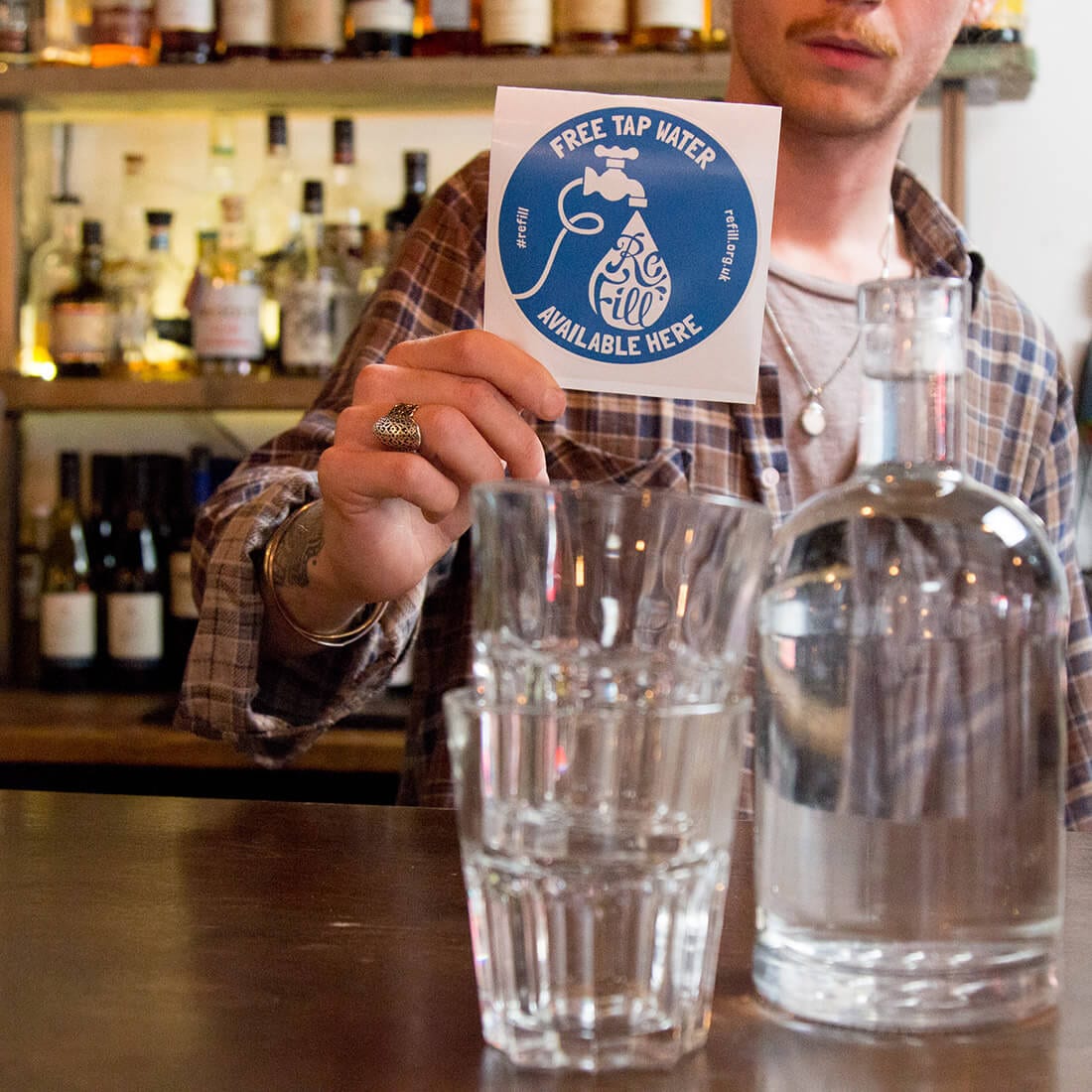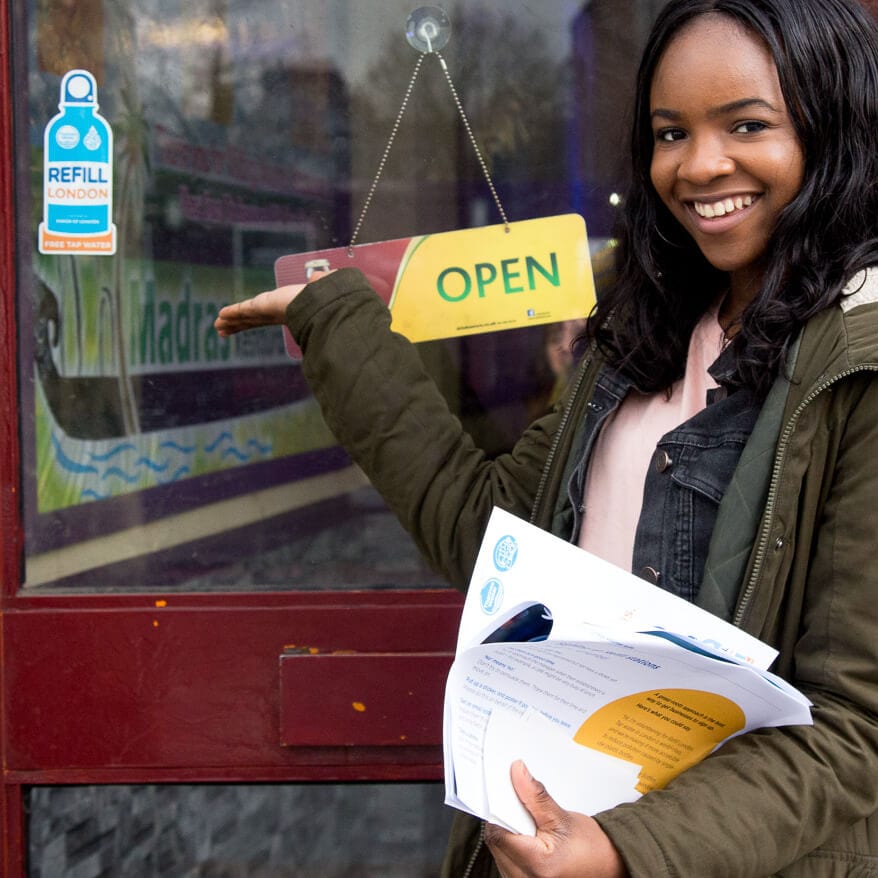 After signing up with your details below, we will send you a pack that contains resources to promote Refill in the Stations that your sign up. The pack will contain:
Refill window stickers

Refill leaflets with campaign information

Refill posters to display

Refill small promotional stickers
These packs are processed and sent out once a month so may take a few weeks to arrive depending on when you submit your request form.
At the moment, we're only able to send these resource packs to people within the UK. However, if you sign up and share your details once a national scheme launches in your country – the scheme leads will be able to share translated materials with you free of charge.
Register to become a Refill Volunteer
Knowing more about the hard work of our volunteers is really important to help us continue to fund the campaign. Every now and then, we may send you a survey asking many stations you sign up and roughly how much time you spend volunteering for Refill.
All volunteers will be added to our City to Sea volunteers mailing list so we can contact you about campaign updates and support you in signing up Refill Stations.
Volunteer expression of interest