Working Towards A Plastic-Free Future with MIW
Culligan and the challenge of tackling ocean plastic
Did you know that bottled water consumption has doubled in the last 15 years? Or that single-use plastic drinks bottles make up one-third of all the plastic waste found in the sea?* The link between our growing consumption and plastic pollution is a glaringly obvious one. And our friends at Culligan think that at least part of the solution to the problem of ocean plastic pollution could be obvious too. That's why we're so happy to be partnering with them to help power the Refill Revolution.
*Source: Have You Got the Bottle? #OneLess Campaign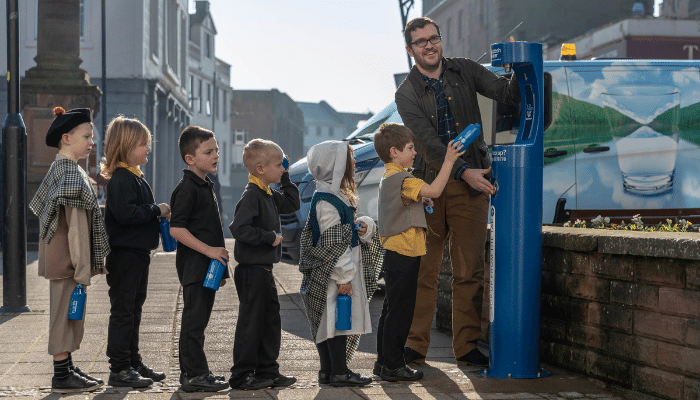 Finding simple solutions to complicated problems
MIW, now Culligan, and Refill joined forces in 2018. Prior to that, Culligan had already established relationships with other sustainability groups, including the hugely successful #OneLess Project, and from this work, knew that people want change. They found that people DO care about sustainability and want to do the right thing in order to reduce waste and prevent our oceans from becoming more plastic than water. But in many places, there was no adequate infrastructure to sustain it.
With Culligan's experience, industry contacts, and a little dedication, they saw that they could help to make that change, by contributing to the formation of a national network of public drinking fountains and bottle fillers. Supporting the Refill campaign was the perfect opportunity to really get going. And since then, the Culligan team have assisted with the 50 Fountains Challenge, collaborated on a project for London City Airport, and have taken the Refill campaign to the Mall in Wood Green, to name just a few achievements. And together, we've got so much more planned for the future.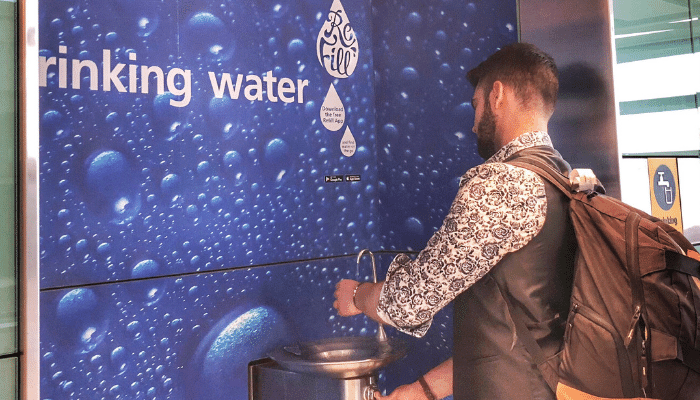 Culligan's path towards Refill
Culligan has been working in the water cooler industry for more than 30 years. In fact, it is the longest established water cooler company in the UK. And in that time, the team, says Founder and Director Mike Winter, has learnt a lot about the kind of products different customers need for different places, about the sort of service that turns a simple enquiry into a long-term customer, and about the importance of looking at the bigger picture, beyond an individual business.
"Sustainability means different things to different people." Says Mike, "For MIW (now Culligan), it's about doing whatever you can to make a difference. Reusing what you can. Recycling what you can't. Avoiding single-use plastic wherever possible. And helping others to do the same. That last bit can be tricky. But as suppliers of drinking water equipment, MIW (now Culligan) is uniquely positioned to play its part."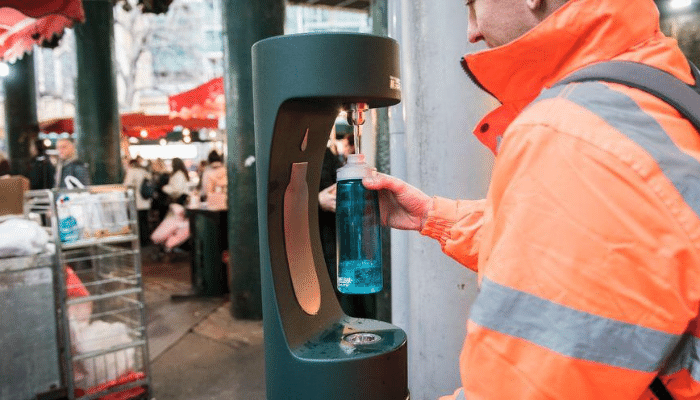 Image of Culligan fountain in Borough Market
How MIW has helped turn the tide on plastic pollution
In the last 10 years, MIW now Culligan has installed thousands of drinking water fountains across the UK. They've worked with various charities and organisations – including Thames Water and The Mayor of London, Scottish Water, and TfLto help create a nationwide network of drinking water Refill Stations. Donating more than 50 fountains along the way, and creating their own products to encourage the use of Refill stations over the purchase of bottled water. They've facilitated the refilling of literally billions of drinks bottles, both in the UK and, increasingly, in Europe.
Mike Winter, founder and Director of MIW now Culligan, comments: "Our aim as a company is to keep doing more." Says Mike "Finding new plastic-free solutions. Contributing to new projects. And making the world a cleaner, brighter, safer place for everyone. We're massively proud of our work so far, but there's so much more to do. That's why we're so happy to be partnering with Refill."
If you're looking for support in making your business, organisation, or city single-use plastic-free, Culligan can help. Providing advice, sourcing and customising refill stations and drinking fountains, handling logistics, and managing all technical requirements. Get in touch to find out more.