Stay safe, stay hydrated and prevent plastic pollution with Refill this summer
With lockdown restrictions easing and shops, pubs and restaurants reopening across most of the country, we're excited be able to get out and Refill on the go again.
During lockdown it was reported that bottled water sales fell by a whopping 50%, but as thirsty brits head out to enjoy the sunshine, we're concerned this number will start to creep back up again. And given that in the UK we make our way through a mind-blowing 7 BILLION plastic bottles of water every year, that's a whole lot of plastic we want to prevent from ending up in our waste stream – or worse, in the environment.
Good news for the Refill Revolution
The good news is, we can stay safe and protect the planet – in June over 125 scientists signed a statement confirming reusables are safe to use providing they're cleaned properly, and we've been working with industry experts to develop guidance on offering water refills safely to help businesses as they reopen.
It's now time to kick start the #RefillRevolution and tell the world you #ChooseToReuse!  We've created a video on Refilling safely, and how to have a #ContactlessCoffee.
Stay safe and hydrated this summer with the #RefillRevolution
Join the #RefillRevolution this summer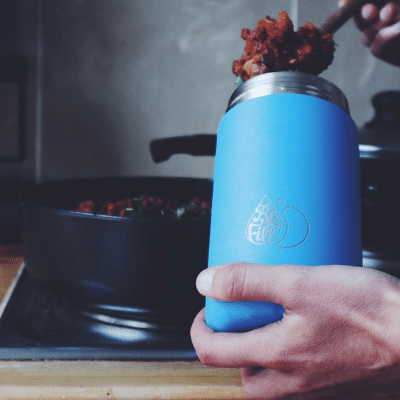 1.  #ChoosetoReuse
Carry your reusable bottle, cup and containers and tell the world that reusables are BACK and they are here to stay.
Make sure you've packed your reusable water bottle with you for your day at the beach, park or wherever your summer's day takes you!
2. Download the FREE Refill app to find a Refill Station near you.
Take a photo of you refilling at one of almost 30,000 Refill Stations across the country and share your fills on social media using #RefillRevolution and tagging @RefillHQ. If you find yourself in a particularly stunning, unique or interesting location, let us know by tagging us in your photos!
3. Show local businesses some love
Had a great refill? Celebrate the amazing, planet protecting businesses that ARE accepting reusables by showing them some love on social media – and with your wallets. 
Come across a business that's NOT accepting refills? Share City to Sea's #ContactlessCoffee campaign and our water guidance to help them get back on board. Tag them on social media and ask them to join the #RefillRevolution. 
4. Help us keep reusables on the menu

Use your voice and sign our public petition.

We're calling on high-street chains & businesses across the UK including Pret, Caffé Nero, Greggs and McDonald's, to start accepting reusable coffee cups, containers and water bottles again.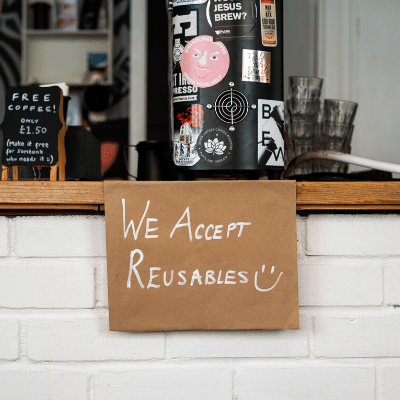 These businesses make up a HUGE share of takeaway sales within the UK. By refusing to let their customers choose to reuse, they are contributing to a mountain of completely avoidable waste.
We believe if Costa Coffee, Starbucks, and hundreds of planet-protecting independent businesses can do it, so can they.