Serving up a circular future for hot drinks
City to Sea has teamed up with pioneers of circular design, Circular&Co. to support the transition to reuse systems at scale by enabling and empowering organisations to create impactful returnable cup schemes.  
As longtime champions of refill and reuse, City to Sea is delighted to see the recent explosion of interest and innovation in returnable systems. Over the last year, new returnable schemes have launched across the country including our own pilot of a city-wide -returnable cup scheme in Bristol, the Refill Return Cup. We have come together to be able to share what we've learnt along the way, from our own first-hand experience, and from the brilliant schemes that are already out there, leading the way. Together, we're on a mission to make circularity accessible for everyone.  
Together, we've outlined a blueprint for establishing a successful returnable cup scheme in a new, and completely free to download guide entitled "The future is returnable. Taking a circular approach to hot drinks". Whether you're a café, community group, council or business, if you're ready for change, this new guide has been designed to help your organisation create an impactful returnable cup scheme and make refill and reuse affordable and accessible for all.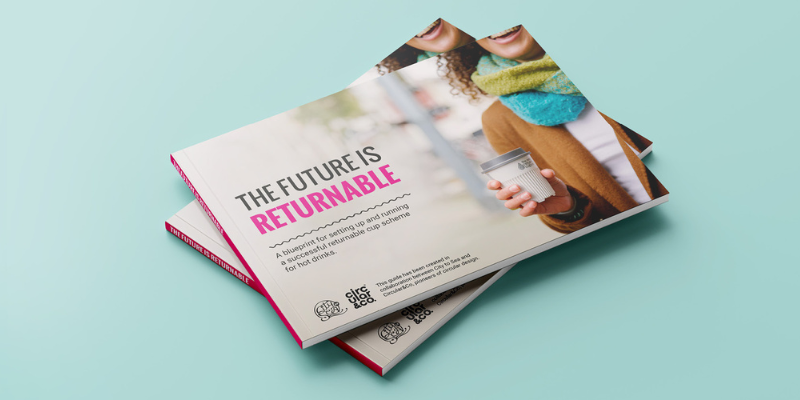 A blueprint for setting up and running a successful returnable cup scheme
Drawing on the expertise of over industry experts, leading reuse brands, and businesses, this much needed blueprint provides comprehensive insight and a full breakdown of what any organisation will need to consider when looking to get a returnable cups scheme off the ground, including;  
Choosing the right system & cup  

 

Logistics and infrastructure 

 

The level of technology involved  

 

Behaviour change and marketing recommendations 

 

Case studies & first hand experiences from other organisations

 
The guide is based on learnings from over 20 returnable cup pilots around the country, including the success of our own pilot of the Refill Return Cup – the first-of-its-kind returnable coffee cup scheme in independent coffee outlets across Bristol.  
The switch from single-use to returnable packaging represents a significant opportunity for any business to reduce its co2 footprint and provide consumers with a better experience.  Whilst we know that ultimately there will legislation banning single-use, it is imperative that consumers demand solutions now and business reacts accordingly. There is simply no reason to delay and wait for policy changes when commercially viable solutions, delivering significant environmental impact, are ready to go. There are situations where low cost, tech-free solutions can deliver high rates of return and make a real impact.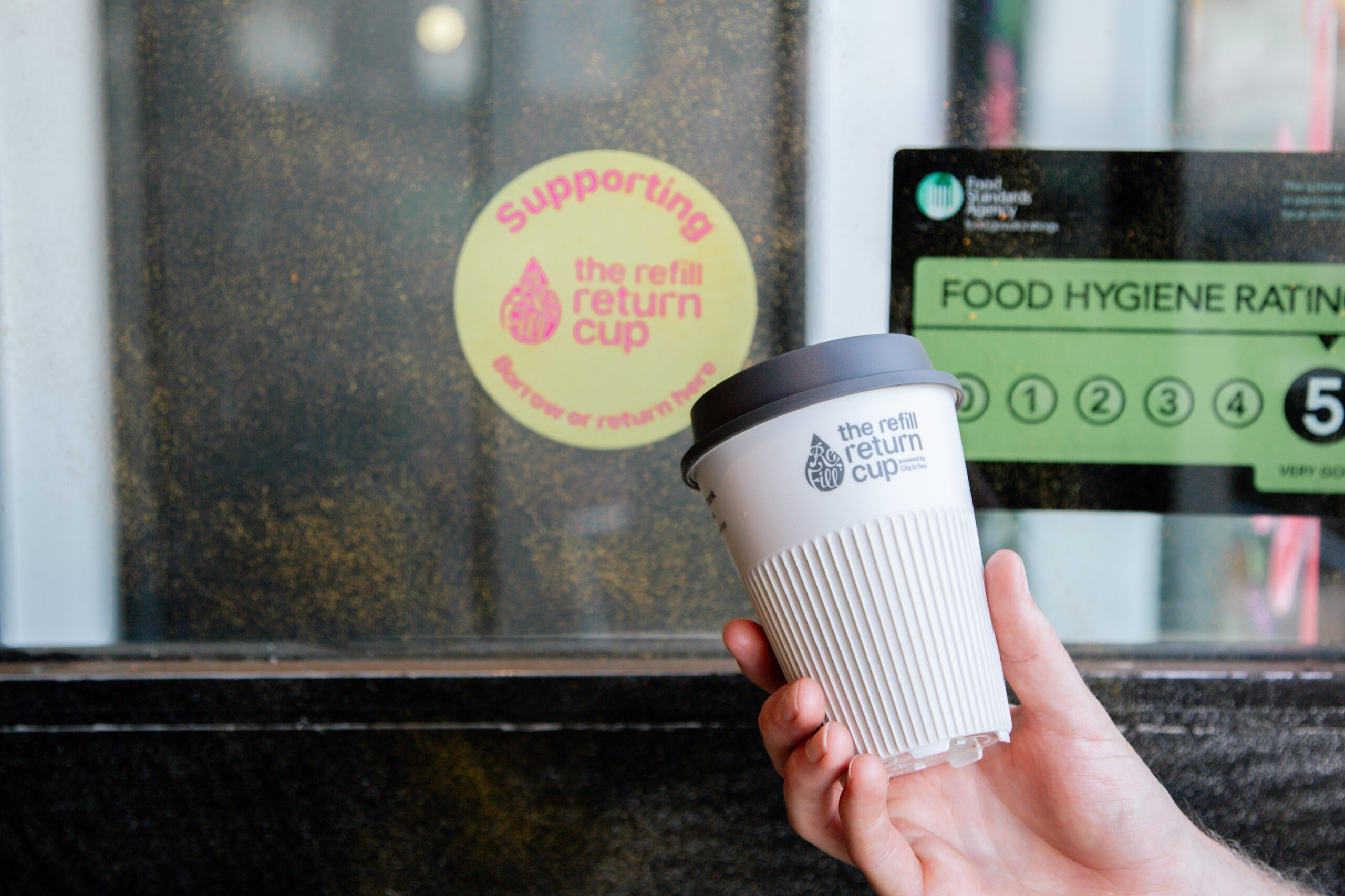 The need for change has never been more urgent. The overproduction and consumption of single-use packaging is creating an environmental and humanitarian crisis. In the UK alone, we use between 2.5 billion and 5 billion disposable coffee cups every year . Globally, this number rises to a reported 500 billion. Shockingly, it's estimated that just 1% of these cups are recycled  and the WWF forecasts that without urgent action, by 2030 the UK will use 33% more cups than it did in 2020 . The rest enter our waste stream or worse, end up polluting our streets, rivers and oceans. Single-use take-away packaging, including items like coffee cups, are consistently some of the most commonly found polluting items on our beaches and rivers . Single-use packaging takes a huge amount of energy to produce and distribute… and dispose of too. We know that we urgently need to shift from our disposable single-use culture to a more sustainable, circular future, with reuse and refill at the centre. The good news is, we already have the tools we need to change the world. A reusable future is possible. And this guide sets out a roadmap for how we can help get there.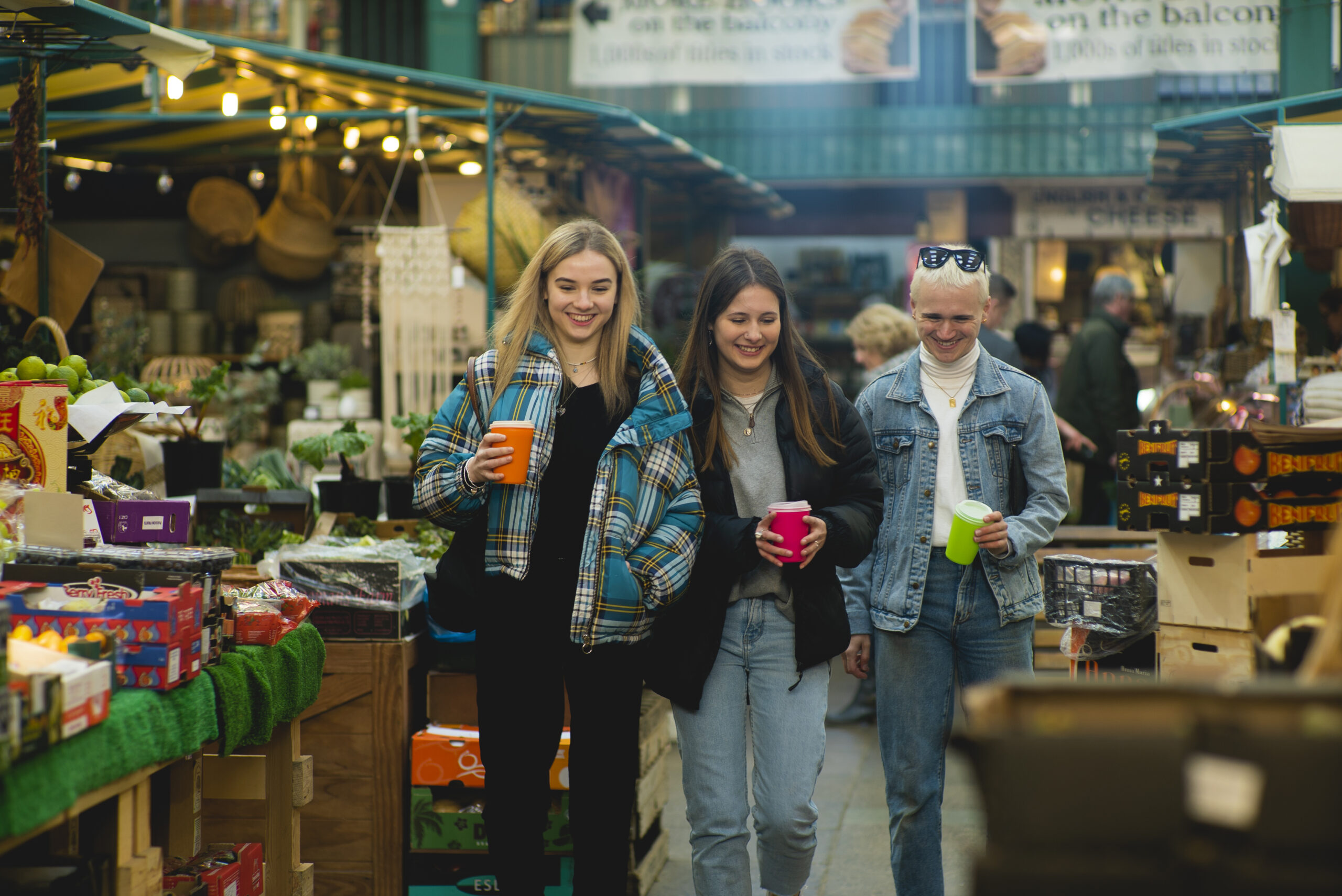 Collective Action. Global Impact 
We've spoken to more than 20 industry experts, leading reuse brands and businesses. It's a testament to the willingness of those working within this space to unite and share their experiences to progress wider industry change. We're grateful to everyone who shared their time, learnings, insights and challenges to help us make this information available to other organisations.  
Ultimately, for returnable systems to scale and become normalised we need industry collaboration, with schemes operating citywide, at events and within the workplace. The guide features case studies from organisations such as the National Trust, the Eden Project, and Blenheim Palace as well as forward-thing cafes, universities and businesses.  
"Imagine a high street with no more single-use coffee cups – the cleanliness, the carbon savings and the millions of consumers returning to their favourite cafés every day enjoying a tasty cuppa in circular packaging that doesn't cost the earth. This guide celebrates the many players trying to make this ambition a reality. We know how tough the challenge is first-hand, which is why we're sharing this deep dive into all things returnable cup system. Thanks to the innovators, the first movers, the grassroots changemakers and the social entrepreneurs for contributing to this study and driving the circular agenda."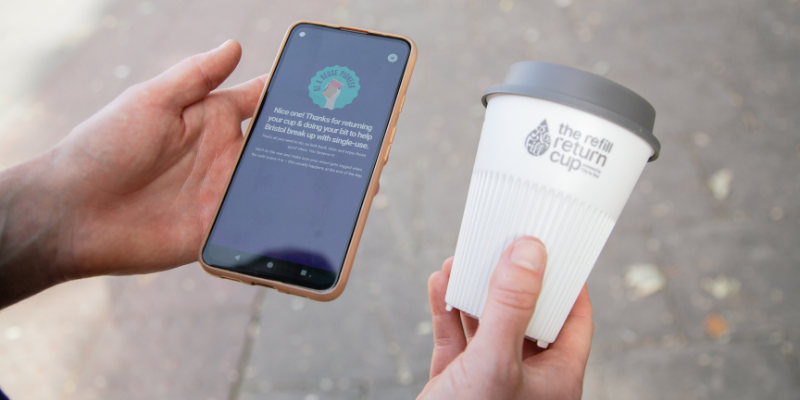 The Refill Return Cup can be borrowed and returned from outlets across Bristol, making it easier than ever for Bristolians to choose to have their takeaway drinks in a reusable cup without having to remember their own. 
The scheme launched over the summer months and has since seen over 3,600 single-use cups saved across 19 independent coffee shops with over 700 individuals participating.  
Read

y

to

take action

?

Get in touch
Are you a council, business or organisation interested in kickstarting your journey towards a circular future? Wherever you operate, Circular&Co. and City to Sea are here to help. 
City to Sea works with hundreds of local community groups, councils and independent cafés to drive lasting local and national change. We have first-hand experience of running a returnable scheme, and with our award-winning Refill app, have a tech solution that could work for your organisation. Get in touch to find out more about how we can help get your returnable scheme off the ground. 
If you're looking for cups, support on delivering a full service, or a signpost for data partners, washing partners and future product development of returnables, Circular&Co. is on hand with the solution that could be right for your scheme. Following years of experience in this area, and two years of extensive R&D, they launched the first specifically designed returnable cup for the commercial market in early 2023.