Wandsworth is a district of south London, named after the River Wandle. With many parks, a variety of museums and steeped in history, Wandsworth has something for everyone.
Making Wandsworth cleaner and greener!
 When in Wandsworth Town is the local business improvement district (BID). We are constantly working to show all the wonderful things this historic area of London has to offer, and to make it a wonderful place for everyone who visits, lives and works in the area. We are working to ensure our businesses reduce the amount of plastic waste they produce to help keep the streets, parks and river clean while keeping people healthy and hydrated.
There are currently over 30,000 Refill Taps in the UK, and we are proud to be adding to that number and do our part to create a more environmentally friendly place for the residents, visitors and workers in Wandsworth Town.
A community working together
The charming River Wandle moves through the centre of Wandsworth Town, which is steeped in a rich history. Home to several beautiful listed buildings, the town centre also boasts many unique shops, cafés and restaurants, bars, entertainment venues and national favourites. We are working hard to keep the streets clean for everyone but we can always do more! By helping businesses in the area join our Refill scheme, we can reduce the amount of plastic Wandsworth Town produces and keep our town looking it's best while being more sustainable.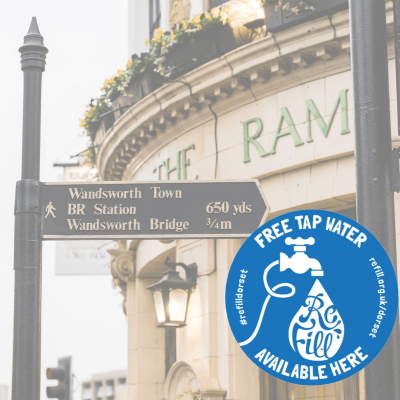 If you're looking to start a Refill Scheme, we've got a guide to help you get started.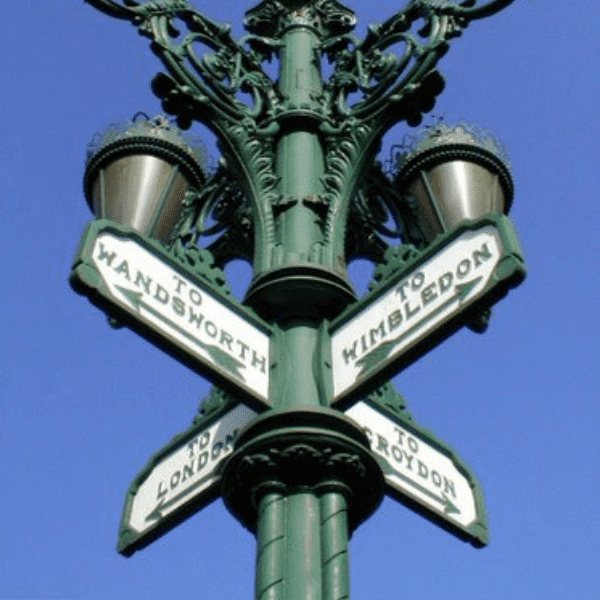 How can people get involved with your Refill Scheme?
If you're a business, it's easy. If you're a customer, it's even easier!
As a Refill Station, all you have to do is provide free tap-water to customers who ask. By topping up their reusable water bottles, you've already started making Wandsworth Town a more sustainable place for everyone.
If you're a customer, just look out for the Refill logo in Wandsworth Town businesses or take a look on the app to see where you can refill your water bottles!
Signing up is easy. Simply fill in the form here and you will be registered on the Refill app and website as a Refill Tap. Plus you will be sent stickers so people can see that you are working to make a difference and they can fill up their water bottles with tap water with you. You can see which Wandsworth Town businesses are part of Refill on our Food and Services page. ​
Who is behind the Scheme?
Refill Wandsworth Town is run by local champion, Ellen.
When you Refill, be sure to take a photo and tag us! And use #RefillWandsworthTown in the caption to help encourage more people to take part. To find out more and to get involved follow the Wandsworth BID on our Website, Facebook, Instagram or Twitter.
Getting involved is easy!
If you've got a great idea about getting involved in your local scheme, or you want to set up your own Refill Scheme, we'd love to have you on board.