With a relatively small population of 9 million residents using a shocking 4 billion plastic water bottles a year, a lot of waste ends up in the country's oceans and deserts where it poses a significant threat to turtles, camels, and other wildlife.
Refill United Arab Emirates
The UAE has one of the highest per capita consumption rates of bottled water in the world.  The source of most bottled water brands is desalinated seawater – exactly the same as tap water. Yet, there is a significant social stigma around tap water being unhealthy, unhygienic, and unsafe for human consumption. Challenging this widespread yet unfounded perception is crucial to significantly reduce the single-use plastic waste in the UAE.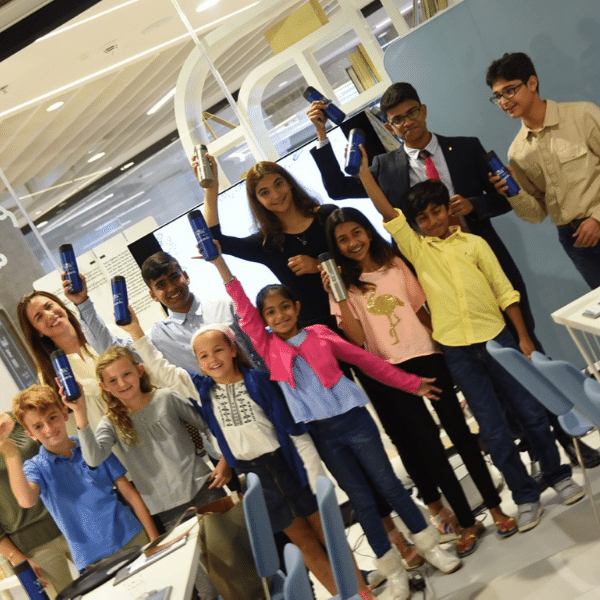 Who is behind the scheme?
The partner behind Refill UAE is Goumbook, a social enterprise with over a decade of presence in the UAE. Goumbook has played a significant role in establishing the sustainability-oriented community in this young country and puts changing mindsets at the core of its activities. With bringing the Refill movement to the UAE, we build on the experience with one of our most successful campaigns which led to corporates, institutions, and individuals in the country to rethink their consumption of single-use plastic.
A large part of the population in the UAE's metropoles is young, tech-savvy, and constantly on the move. Using a mobile app to find access to drinking water is the perfect way for them to avoid having to buy unnecessary plastic bottled to stay hydrated while out and about. Young people are the voice of the future and have proven to be powerful change agents which is why our Refill scheme kicks off with a youth ambassador program called "Refill Champions".
Given the local circumstances, it is important to have filtration systems installed prior to drinking from the tap, so the first goal of Refill UAE is to get filters installed in homes, businesses, and the many popular cafes and restaurants all over the country. Promoting the use of the Refill app – initially for drinking water – will simultaneously grow awareness and acceptance around other Refill options.
The Refill Champions are a crucial part of our network: Youth aged 11 and above can participate in our ambassador program and become effective drivers of change, inspiring their schoolmates, families, and favourite leisure spots to kick plastic bottles. Members of Goumbook's corporate community are supported to switch to tap water filters and encouraged to put their outlets on the map. The public will have increasing opportunities to engage through a variety of virtual campaigns, events, pop-ups, and talks. Goumbook is also regularly invited by companies and educational institutions to carry out awareness sessions about plastic pollution and the local environment.
If you're looking to start a Refill Scheme, we've got a guide to help you get started.