Hooray! You're here because you're interested in bringing the Refill Revolution to your local area by starting a Refill scheme. Before we dive into the details, let's make sure you've got all the information you need to make sure starting a scheme is the right choice for you.
You'll also want to make sure that there's not already a scheme in your area. If there is – great news. Get in touch with them and find out how you can work together.
What does a Refill Scheme do?
First, of all let's unpick what a Refill Scheme really is and why its so important to helping the Refill campaign grow. The role of a Refill Scheme is to establish the campaign in your local area, signing up Refill Stations and mapping the places where people can access free tap water, get a coffee in a reusable coffee cup, or find shops with zero waste and packaging-free options. These businesses could be anything from high-street chains and businesses like Costa Coffee, to local zero-waste shops, bakeries, greengrocers or even local park or tourist attraction. 
You'll also engage your local community, and sign post them to the Refill app to help them live with less plastic. You'll connect with other initiatives working to reduce single-use plastic and support other reuse schemes like deposit return schemes and cup schemes. 
Between them, our Community-led Refill Schemes have put thousands of Refill Stations on the map, working in their local community & helping to stop millions of plastic bottles at source. There are now hundreds of Refill Schemes around the world from London to Latin America. 
COMMUNITY

,

DESTINATION

OR NATIONAL

?
We have three types of Refill Schemes, Community, Destination and National.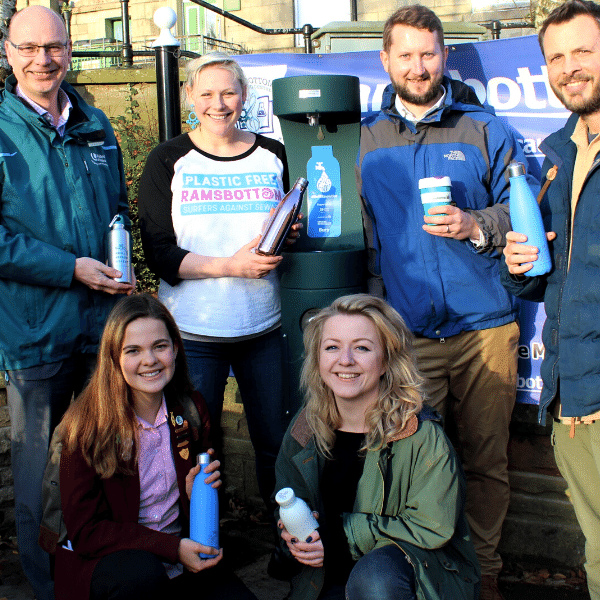 A local Refill Scheme is a smaller group representing Refill in their local area – for example a town, city or region. You might work for your local council and have objectives around reducing waste in your city, you might be a passionate environmental campaigner working for an NGO or, you might a community group concerned about litter in your area. Local Refill Schemes are run by different groups that share the same drive and passion. If this sounds like you then read on!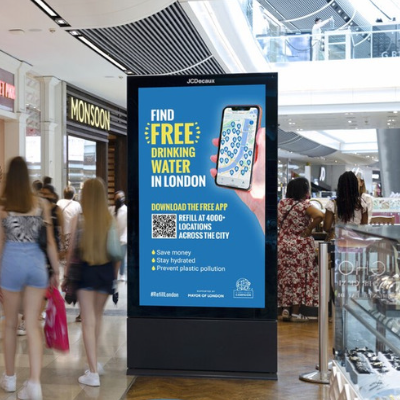 Destination Refill Schemes
Refill Destinations are forward-thinking councils, universities and businesses that are committed to transforming their local area for residents and tourists alike. Together with City to Sea, Refill Destinations are working to power refill and reuse in towns & cities across the UK, reducing plastic waste, meeting their climate action targets and providing greater access to free drinking water in their local area.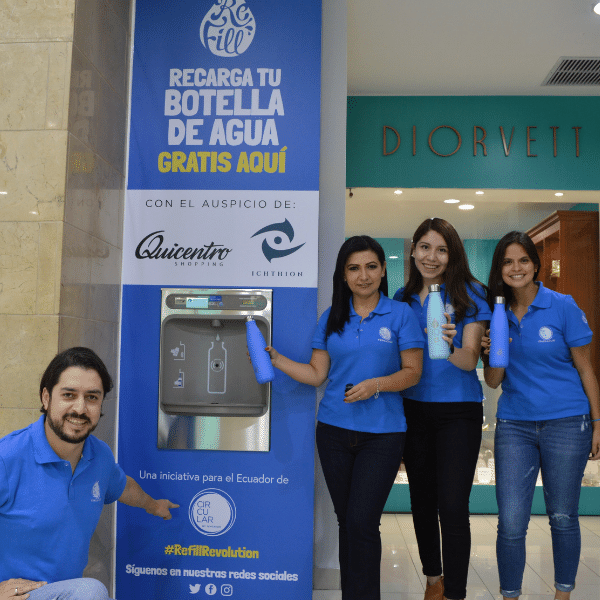 A national scheme represents a whole country – like Refill Wales, Refill Chile, or Refill Italy. These schemes are funded and have a dedicated resource who works to co-ordinate the local schemes in that country and to engage the big corporate, chains and transport hubs within that country. They will lead on big partners and often work with governments to drive policy change or meet waste and pollution reduction targets. If you're interested in leading Refill in your country, please do get in touch. Or, if you're interested in funding Refill in your country, we'd love to hear from you! 
If you are operating on your own as an individual, we suggest starting out as a Refill Volunteer first or finding a local group or organisation to work with before applying to set up a Refill Scheme. 
Whatever your scheme set up, here's what we expect to see: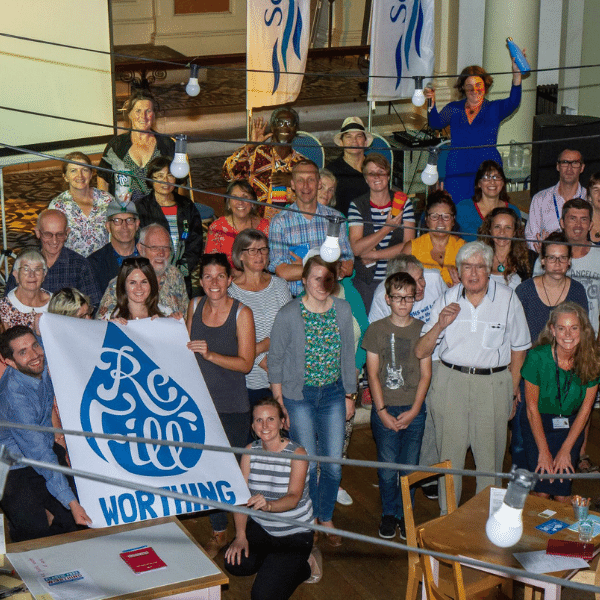 A dedicated group of people committed to preventing plastic pollution and tackling the climate crisis in their local area with time allocated to managing their Refill Scheme.
The sign-up of local shops, businesses and community buildings as Refill Stations. This means they are listed on the Refill app and have stickers in windows of Refill Stations so people know they can refill there.
You'll tell people about the campaign, so they know to use the app to find locations to refill and how to live with less plastic.
Once you've set up your local scheme, you'll want to tell people about it. We would expect a Refill scheme to do this by setting up a social media presence, organising action days, engaging with the local community and businesses and contacting local media. We provide guidance, templates and training on how to do this so don't worry!
Sounds like a lot of work?
Well, it's true that getting a local Refill Scheme off the ground can be time-consuming, but it's also a LOT of fun and will enable you to have a real impact on a local and global level. We want to make sure you know what's involved and that we're here to help you every step of the way.
Here's what you can expect from us:
Opportunity to work with City to Sea on wider campaigns, political advocacy work and gain training and real-world experience in delivering an award-winning campaign and be supported with the following:
Access to the Refill Communities or Destinations Hub

 

Access to the Refill brand and marketing materials including social media assets, posters, and postcards

 

A launch pack including a Schemes Guide and Social Media Guide

 

Free online seminar training sessions

 

Monthly newsletter

 

Window stickers

 

Press guidance and PR template and training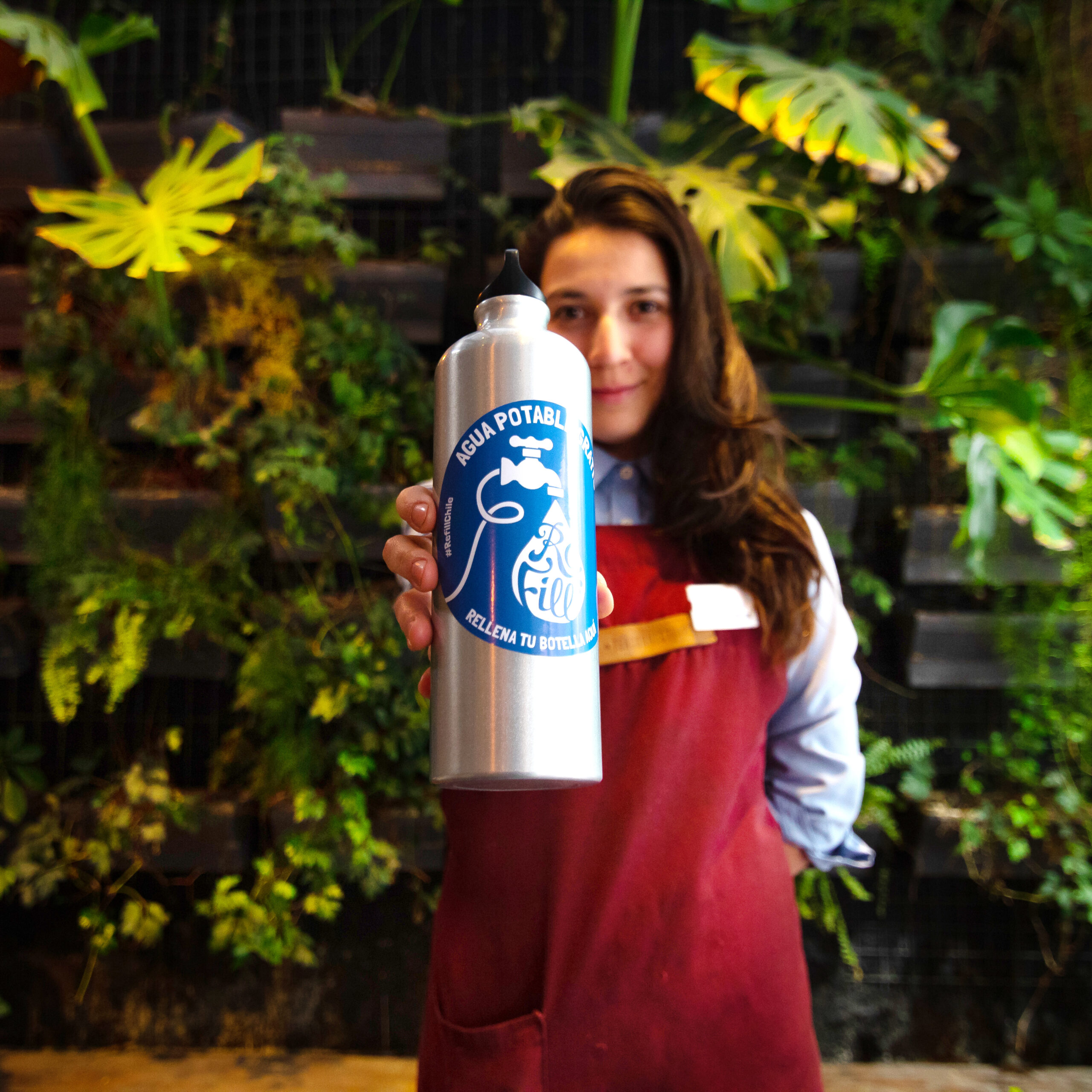 If all of that sounds good to you and you'd like to sign up to become a Refill Scheme, the next step is to fill in an application form. It's super simple and is purely so we know who you are and the type of Refill Scheme you'll fall under so we can support you in the best way possible. We will manage all information ourselves and securely store any data so you can rest assured this won't be shared with anyone else! 
Once we've read your application we'll get in touch to arrange an initial call with you to check in and make sure you've had the opportunity to ask any questions before you officially sign up.
Refill Scheme Expression of interest form