Refill Saltburn by the Sea
Normalising Refill in Saltburn-by-the-Sea
The coastal town of Saltburn-by-the-Sea sees the pollution in our sea every day. They know no amount of beach cleans are going to fix this, it needs to come from changes in the way that we do things and it needs to become normalised to refill instead of buying new every time. Find out what the Refill Saltburn are up to, to join the Refill Revolution.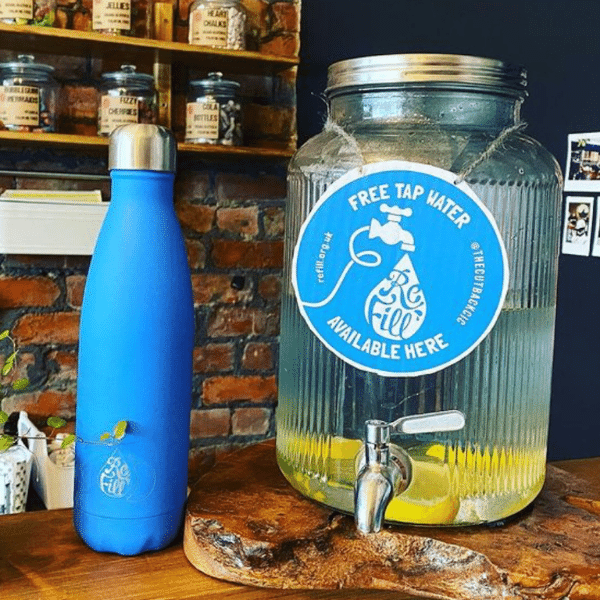 Who is behind the Scheme?
Refill Saltburn-by-the-Sea is run by Tracy from The Cut Back, a local zero waste shop in the coastal town.
Why is preventing plastic pollution important to your town?
"Single-use plastic needs to be eradicated from our planet, it has no place here! Our councils aren't recycling enough, our government are dragging their feet and aren't implementing regulations that will save our planet fast enough. So it's down to us, it's got to be a grassroots solution. If we refuse single-use plastic, if we ask for refills, businesses will start to change the way that they do things. We have that power. Let's work together and make a real difference to our environment so that our future generations can enjoy the beautiful world that we live in."
Download the free Refill app and find out where you can take your water bottle for a free refill, your travel cup for a discount on coffee and your container for your takeout food.
You can spread the word and encourage your friends and family to download the app and tell businesses about the scheme if they are not already signed up. The more that people talk about refills, the more normal it will become and the less single use plastics will find their way into our precious oceans.
You can also find out more about the Scheme by following the Cut Back on Instagram, Twitter and Facebook.