Japan is the 11th most populated country in the world, and one of the most densely populated countries, so the potential for saving plastic bottles by every one Refilling will definitely make a splash!
About 90% of plastic bottles are recycled in Japan. Although that is very high, it has led many people to consider that they are not a big issue as long as they are recycled. However, the fact that they consume a huge amount of resources and energies in their whole lifecycle, including production, transportation, refrigeration, and recycling, makes them problematic.
Since safe and high-quality tap water is available anywhere in Japan, Sui Do! launched a campaign to set spots where anybody could drink tap water or refill bottles with it in 2010. Then, in May 2019 Refill Japan was launched, and have been working with different communities all over Japan and expanding the activity.
If you're looking to start a Refill Scheme, we've got a guide to help you get started.
Refill Japan is run by the Sui-Do! Network, you can find out more about them on their website.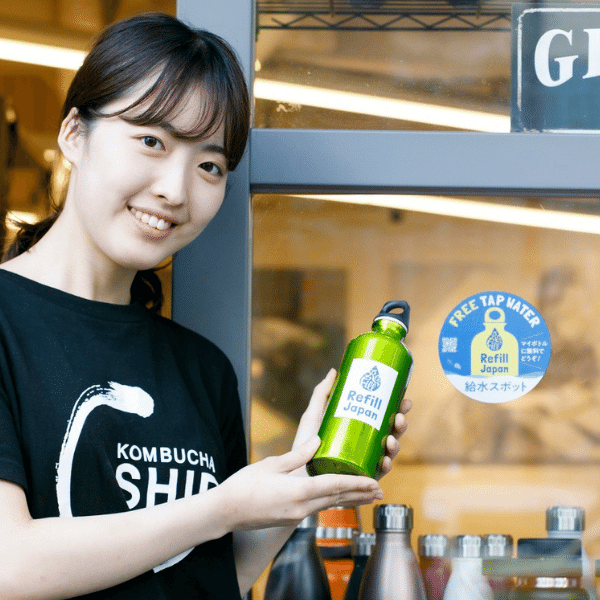 "International united actions are indispensable to tackle global issues, such as climate change and marine pollution. So, by joining the Refill, we would like Japanese citizens to realize that they are with many like-minded colleagues all over the world."