Launched on 8 July 2018, Refill Horsham District may be young, but we're on a mission to prevent plastic pollution one bottle at a time! – Welcome to Refill Horsham District.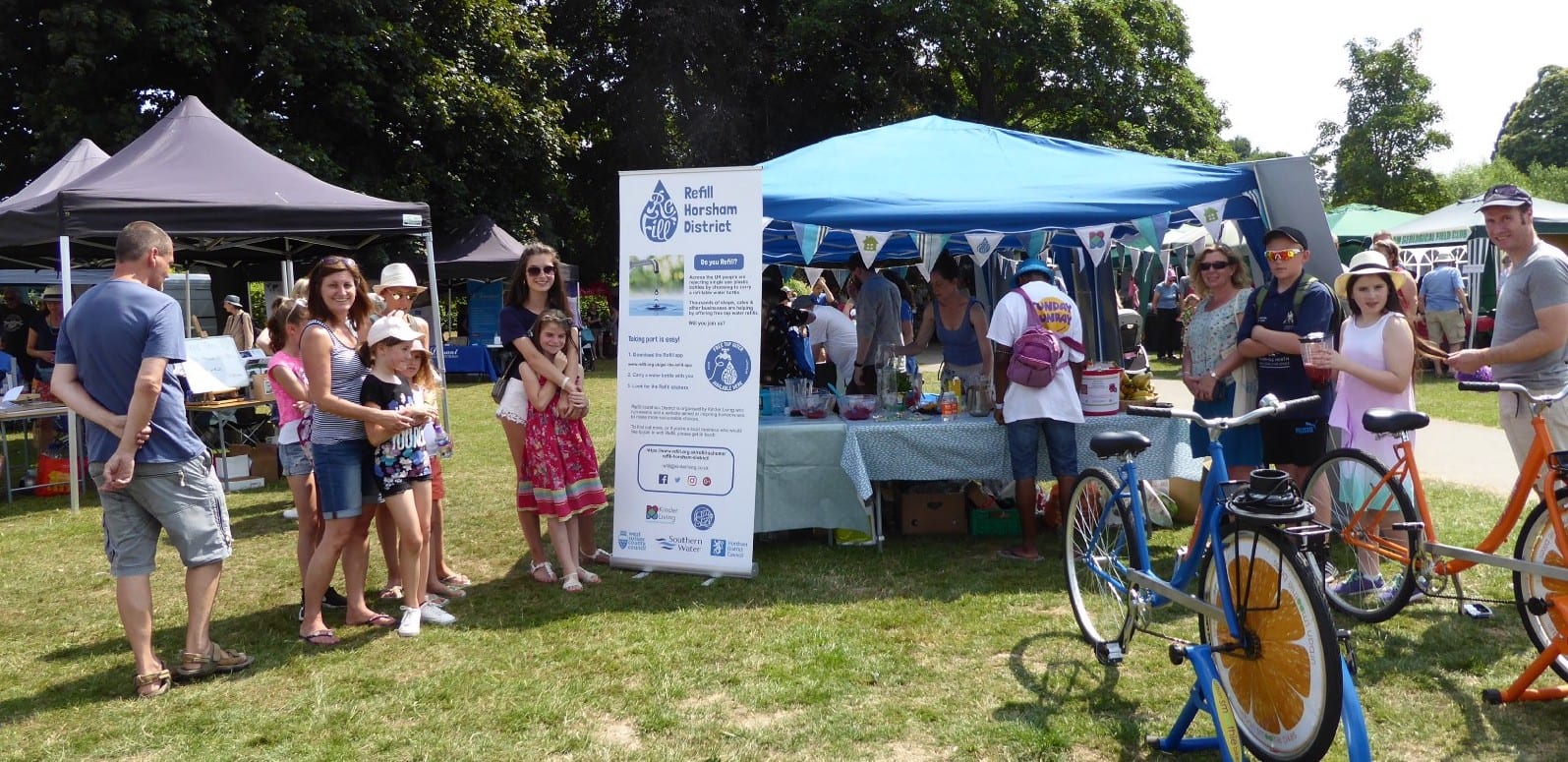 Refill Horsham District – positive changes
Refill Horsham District was set up by local environmental group Kinder Living whose events, social media and website are all aimed at encouraging homeowners to think about the planet when repairing, decorating or buying stuff for the home.
Kinder Living focus on making positive changes — doing what you can, when you can, to make your home and life a bit more sustainable. Refill fits perfectly with this, which is why the Kinder Living Team are so happy to be a part of it.
If you're looking to start a Refill Scheme, we've got a guide to help you get started.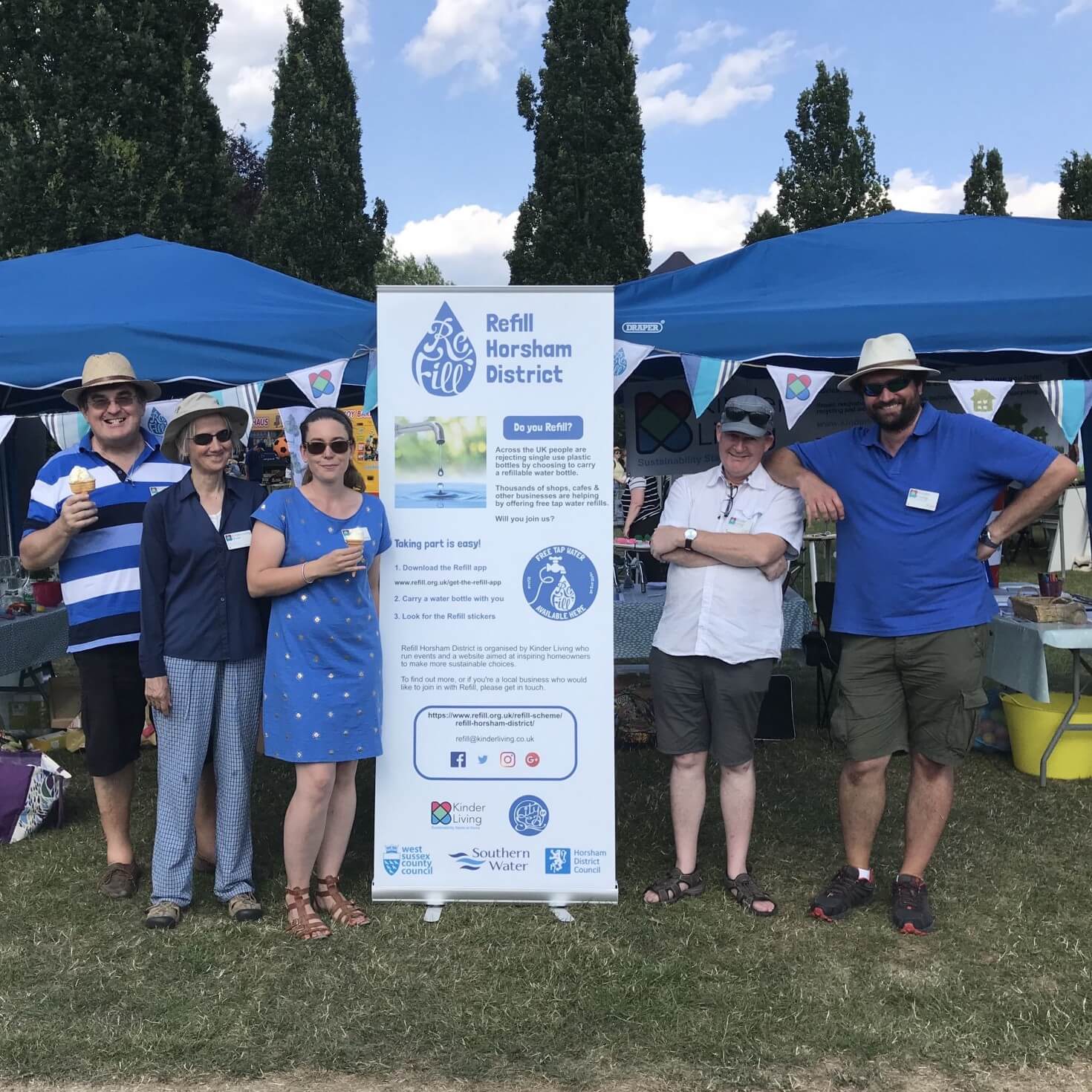 Taking part is easy 
With local businesses volunteering to be Refill Stations and so much enthusiasm for the scheme, they were keen to set up our official launch. They already had a stand booked at 'Funday Sunday', a popular annual event in Horsham Park, organised by our local Rotary Club. The event is outdoors and full of families so seemed like the perfect way to launch Refill Horsham District — and it was!