Here at Refill we're super grateful for all of our dedicated, passionate and all-around incredible volunteers who run local Refill Schemes around the world, powering the Refill revolution in their local area. Let's get to know some of the Refill heroes behind the Schemes.
Tell us about your Refill Hero – who are they and why are you nominating them?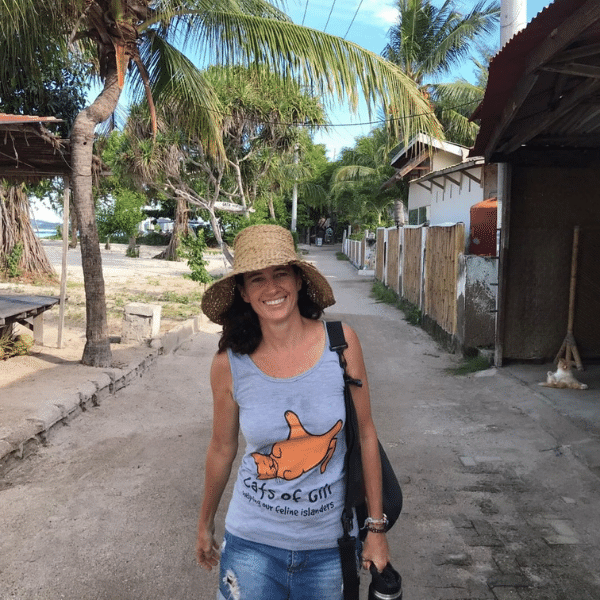 The Ocean Walk
Renee Street, a dive instructor living on Gili Air, Lombok, walked barefoot around the island for 24 hours that covered approximately 100 kilometers. Her mission is to raise awareness and inspire action. She addresses 24 topics that pose danger to our ocean. Through social media and her website, she invites people to take action and suggests ways they can help.
She's not a marine biologist nor a conservationist. She's just a person who can longer stay quiet.
Get to know the refill hero

What's their mission?
Her goal is to highlight each topic, provide some action items, and then direct people to individuals and/or organizations that ARE experts and that can give them more information on how they can help and take action. She hopes that some (or all) of these 24 topics will resonate with the people watching and following her, thus joining The Ocean Walk by donating time, money, making life changes, lobbying for local, national, and international governmental changes, and passing the passion and awareness along to others.
She strongly believes that once people understand what we are doing to our oceans are not wise, they will take action and change will happen.
What's their biggest success/achievement?
She walked around Gili Air for 24 hours on June 6th (see here) and chose 24 different topics to highlight during The Ocean Walk. Even though she is not an expert in these topics but she believes in humanity.
Why do you think it's so important for us to celebrate reuse this World Refill Day?
The more people being aware of the importance of reuse, the more impact in reducing plastic consumption will be. Not to mention, by celebrating reuse, we have also been providing information and resources to the people who want to start! We are Earth's ambassador to protect her from the dangers of overconsumption.
Can you share a reuse and refill trick for people who want to get started?
You don't have to throw away your plastic and quickly replace them with everything sustainable. Start with finishing what you have now, reuse as much as you can, and keep your reusable bottle close with you!
If you're looking to start a Refill Scheme, we've got a guide to help you get started.