Here at Refill we're super grateful for all of our dedicated, passionate and all-around incredible volunteers who run local Refill Schemes around the world, powering the Refill revolution in their local area. Let's get to know some of the Refill heroes behind the Schemes.
Tell us about your Refill Hero – who are they and why are you nominating them?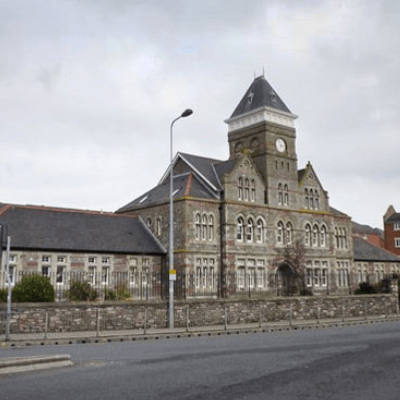 The Cardiff & Vale University health Board
Cardiff and Vale University Health Board is one of the largest NHS organisations in Europe. They employ approximately 14,500 staff, and spend around £1.4 billion every year on providing health and wellbeing services to a population of around 472,400 people living in Cardiff and the Vale of Glamorgan.
Cardiff and Vale University Health Board have committed to installing seven Refill stations across their sites funded by Cardiff & Vale Health Charity. The first Machine was installed at Barry Hospital in June 2020 with a further two installed at St David's Hospital soon after.
Get to know the refill hero
What's their mission?
Cardiff and Vale University Health Board also lead on the Move More, Eat Well partnership plan. This plan includes Refill as one of the priorities and commits to working with partner organisations to promote healthy hydration. A new free toolkit of resources has been created to support employers achieve this which is launching on World Refill Day.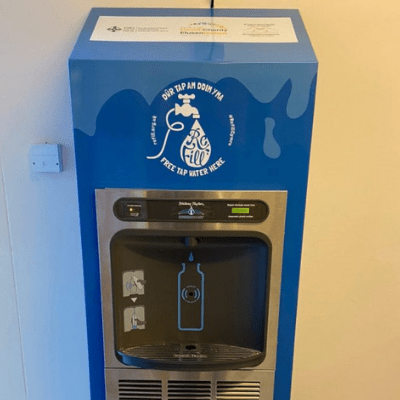 What's their biggest success/achievement?
To date, the Cardiff  & Vale University Health Board has recorded over 12,000 refills across both sites. In a short space of time since the scheme began in 2020, the Health Board and Cardiff & Vale Health Charity has not only made a commitment to provide seven Refill stations on their sites for use by patients and staff but are also supporting local employers to promote Refill to their employees.
Why do you think it's so important for us to celebrate reuse this World Refill Day?
Lots of people making small, simple changes, such as choosing to bring a water bottle with them to refill, quickly adds up to make a big impact!
Can you share a reuse and refill trick for people who want to get started?
An insulated bottle on your desk in the office or when working from home will keep your water cool on hot days and remind you to stay hydrated.
Keep up to date with The Cardiff & Vale University Health Board on their Twitter, You can also visit their website. Learn more about the movemoreeatwell scheme here.
If you're looking to start a Refill Scheme, we've got a guide to help you get started.