East Northamptonshire is a hidden jewel – tucked away in the Midlands, populated by characterful market towns and charming villages. The area boasts many historic features, several stunning stately homes, beautiful green spaces and walking paths. 
What Refill means to East Northants
The River Nene runs through the region before it flows through the flats of Lincolnshire to The Wash, and the area is dissected by several large trunk roads. All of these 'ways' are starting to bear the signs of our lifestyles of convenience…riverside and roadside litter.  #RefillEastNorthants aims to tackle that by encouraging people to get refilling.  
If you're looking to start a Refill Scheme, we've got a guide to help you get started.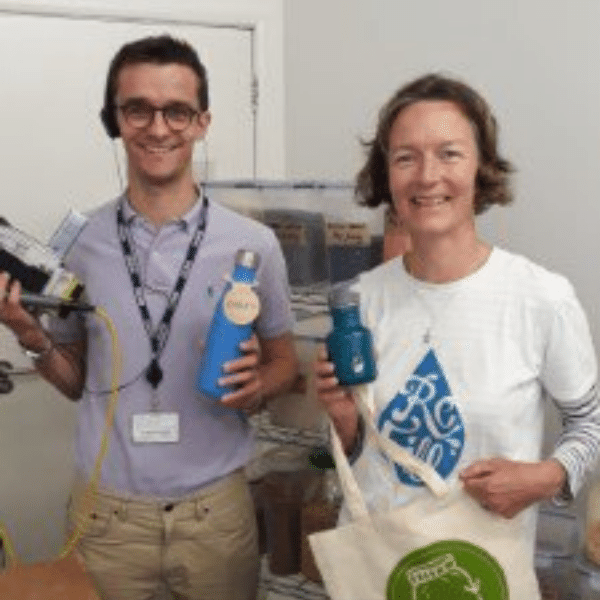 Who is behind the Scheme?
#RefillEastNorthants has been established as part of Oundle Waste Less – a project run by local environmental organisation Transition Oundle. 
The Scheme is run by a small team of volunteers who are running the Oundle Waste Less project. They'd be delighted to hear from you if you would like help or if you'd like to get involved.  
You can email the Scheme directly here, or follow Refill East Northants on Instagram or Facebook.
Getting involved is easy! 
If you've got a great idea about getting involved in your local scheme, or you want to set up your own Refill Scheme, we'd love to have you on board.