Police Scotland respond to the plastic crisis with Refill
Partnering with the blue to help save the big blue!
In a plastic emergency who better to have by your side than the second biggest police forces in the UK – Police Scotland? That's right we've partnered with Police Scotland to help over 15,000 police officers save "tens of thousands" of single-use plastic items from being used and thrown away. The Refill app will support officers out and about to find nearby free drinking water. Partnering with the blue to help save the big blue!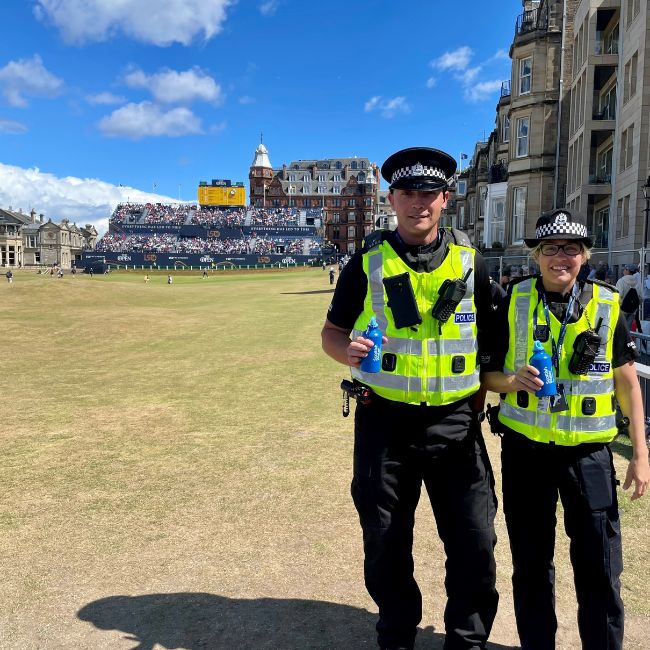 I'm hoping officers will find this app useful while they're on duty, especially in the warmer months or during large-scale public events. This is a good initiative which helps us to look after our teams in an environmentally conscious way.
Through using the app the City to Sea hopes to be able to monitor the environmental impact of the force's eco-actions. We estimate that that if every staff member and officer with the Refill app downloaded used it just once a week to refill a water bottle, the force would save over 1 million plastic bottles in a year. 
No more kilty consciences
The Refill app will direct Scottish officers to hundreds of thousands of water refill points internationally with well over 1,000 sites found across Scotland. Refill stations can be public water fountains or cafes, bars and pubs that have signed up to be part of the campaign. While officers are regularly assigned to operations outside of their usual geographic posting, the app will also be useful for their day-to-day duties when they're out in their local communities.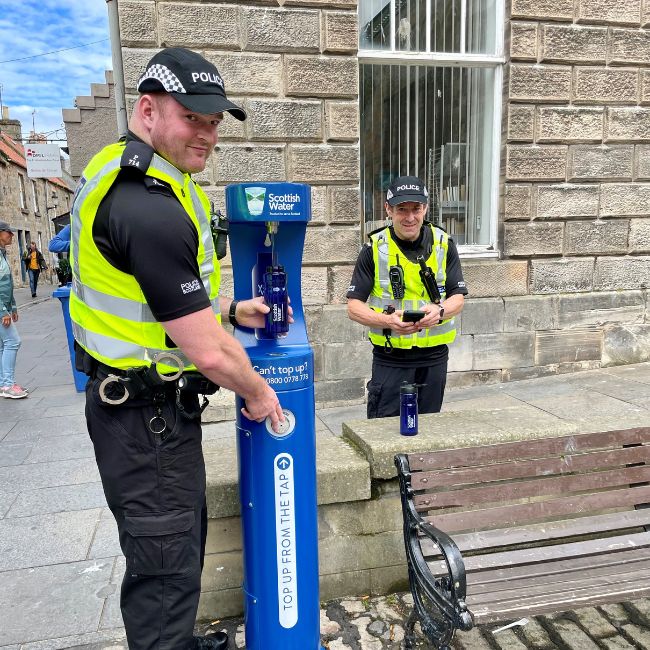 By working with organisations like Police Scotland we can have a huge impact in reducing single-use plastic bottles – one of the main forms of plastic pollution found in our rivers and on our beaches. I've been really impressed with how they've responded to this environmental emergency and taken steps to tackle it head-on.