nEW CHAINS FOR NATIONAL rEFILL DAY
On Wednesday 19th June, we showed the world we've #GotTheBottle to prevent plastic pollution!
National Refill Day is a public awareness campaign that aims to create a new social norm amongst the UK public for refilling on the go – to save money, keep us hydrated and prevent millions of single-use plastic bottles at source!
Thanks to you, National Refill Day reached millions of people across the UK (doubling last year's impact!), we were trending on Twitter all day and had over 30,000 new Refill app downloads! If all our app users refilled just once a day, together we'll save more than 62 million plastic bottles every year. I think it's fair to say we've well and truly #GotTheBottle to prevent plastic pollution
Watch the video to find out what happened! Thanks to your support we:
Reached an estimated 73 million on social media alone
Were trending on twitter ALL DAY
Had over 30 events held across the UK in honour of National Refill Day, including a parliamentary reception with Water UK, which was attended by 100+ parliamentarians
Signed up 6 new major nationwide chains including Greggs and Sweaty Betty
Reached over 160,000 app downloads – meaning more people than ever before are finding drinking water on the go
Added over 1,500 new Refill stations to the app making it easier than ever to find a free refill
Launched 15 new fountains across the UK
Secured over 90 pieces of media coverage including features in the Metro and The Sun and shout outs on BBC 6music, Classim FM and BBC R2
Had support from over 100 organisations who helped us spread the word about the Refill Revolution
Saw more than 20 influencers, ranging from wildlife presenter Liz Bonnin, to actress Caitriona Balfe, get involved on social media – reaching their 9.5 million combined followers
Got 30+ partners and chains to support on their digital channels including an email to Costa's 5.5 million customers
Reached more than 3 million people through digital advertising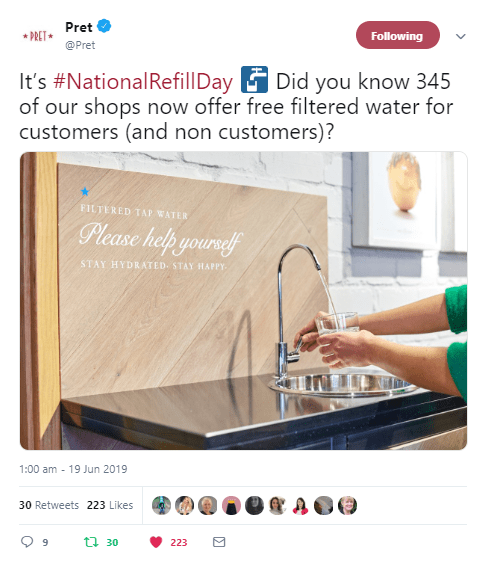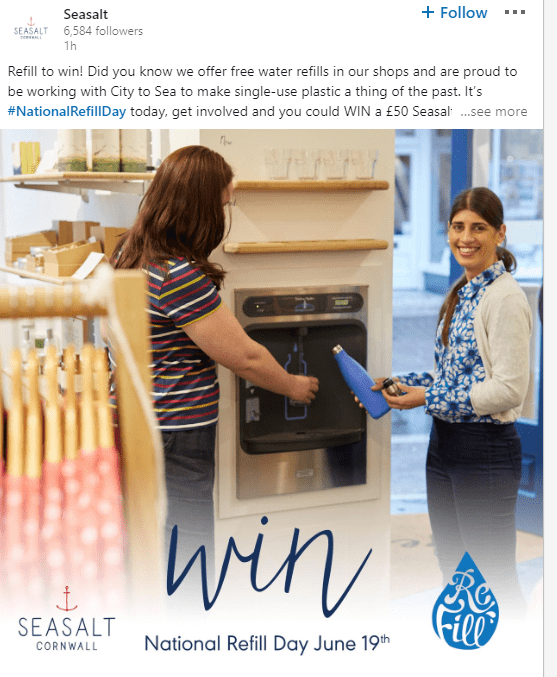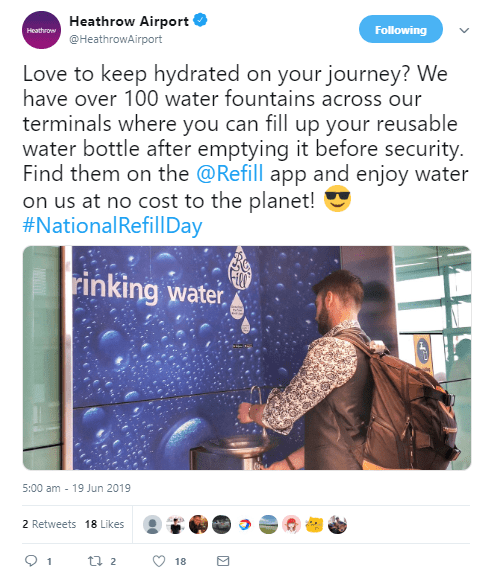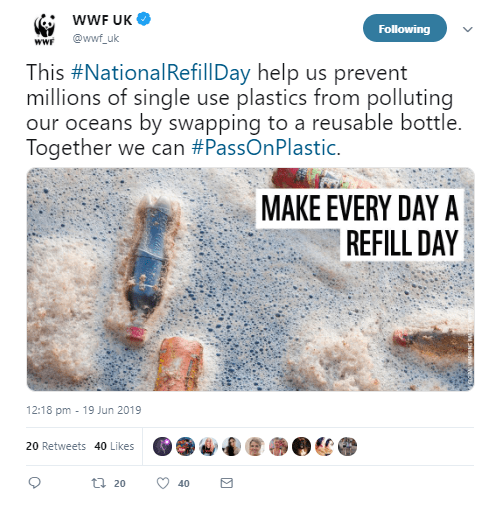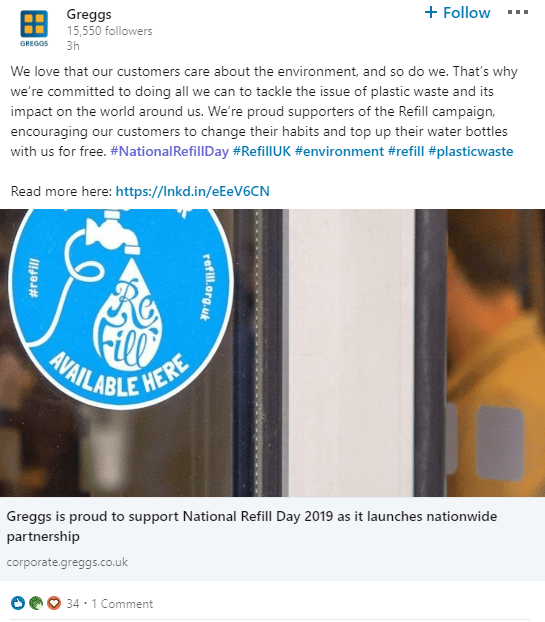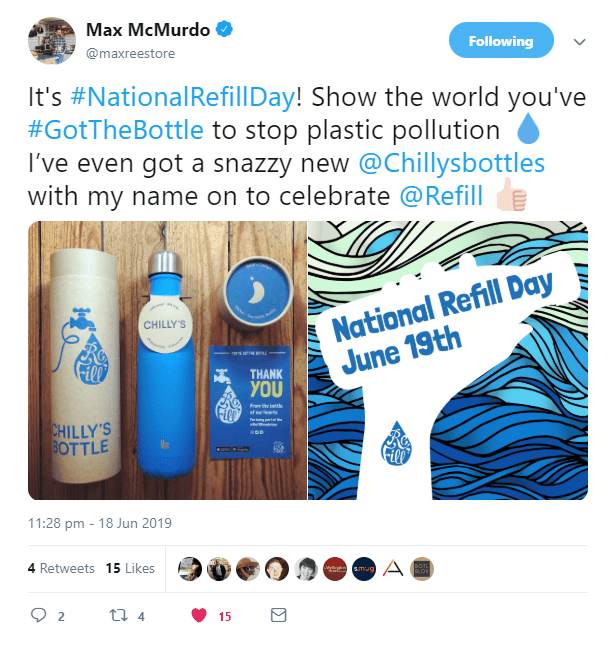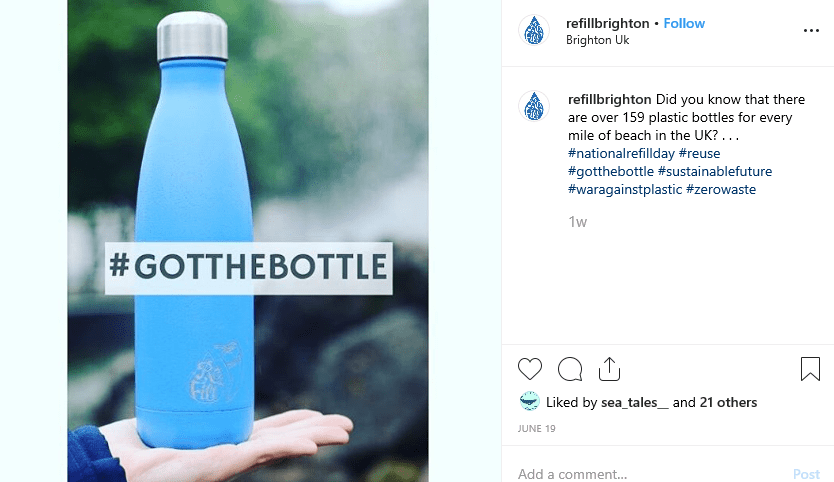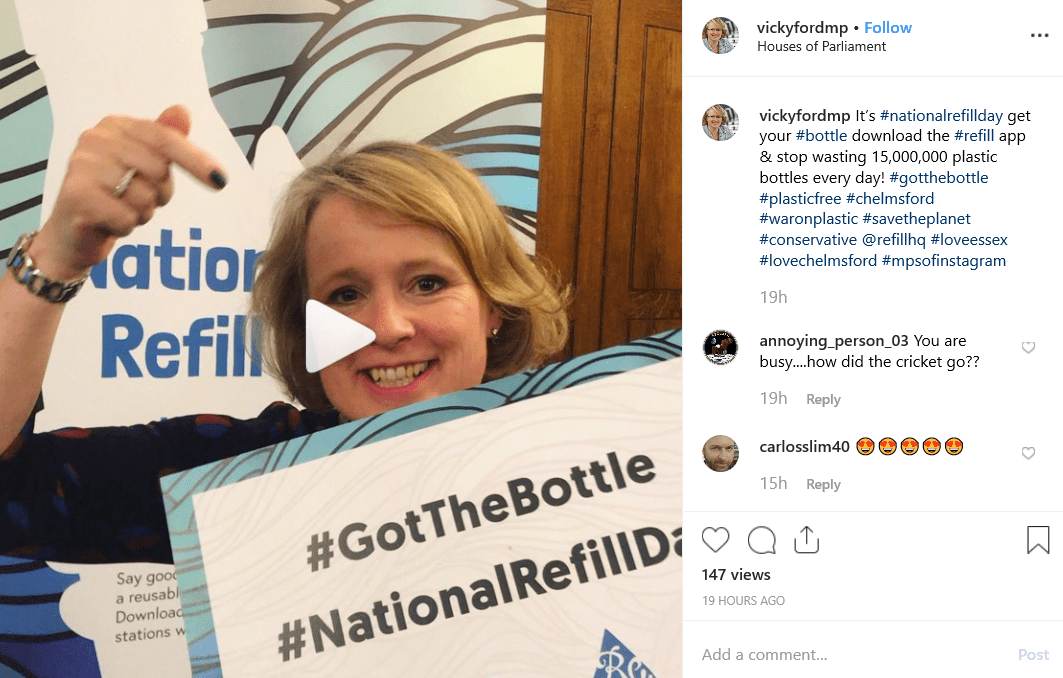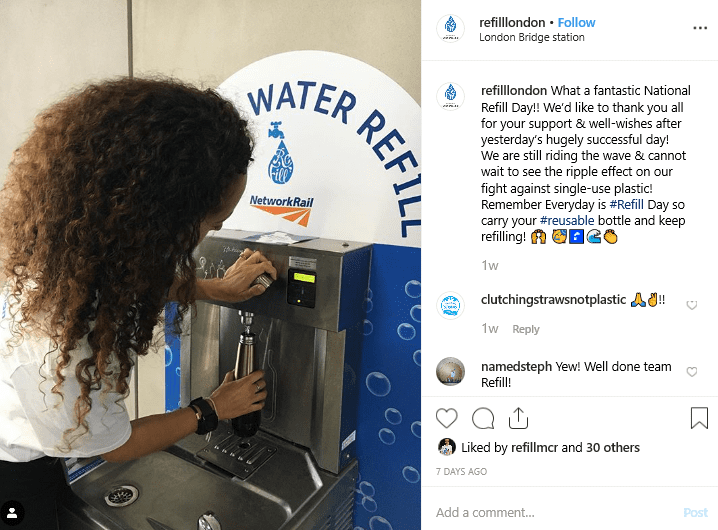 We were blown away with the results and it's all thanks to our amazing Refill Schemes, volunteers, partners and YOU are supporters. A HUGE thanks to each and every one of you for your support on the day and as the Refill campaign continues to grow.
Together, we're challenging the current norm to buy bottled water on the go by making sure everyone, everywhere know how it easy it is to fill up when out of the house. We're proving that as a nation, we have #GotTheBottle to ditch single-use plastic and switch to reusables!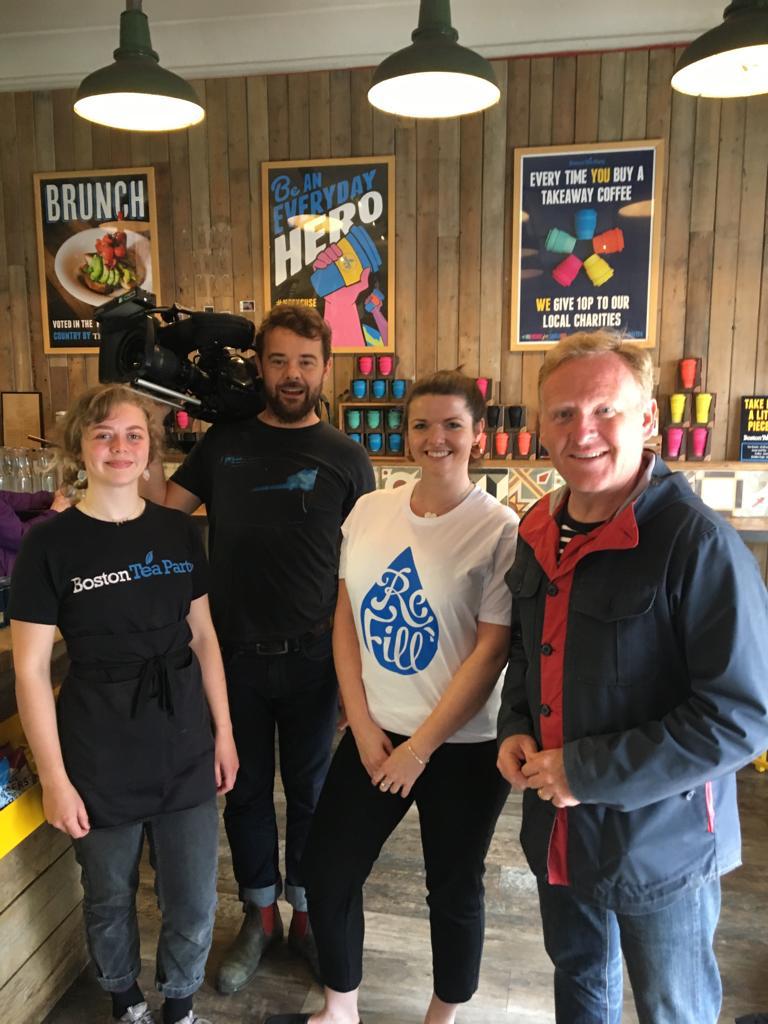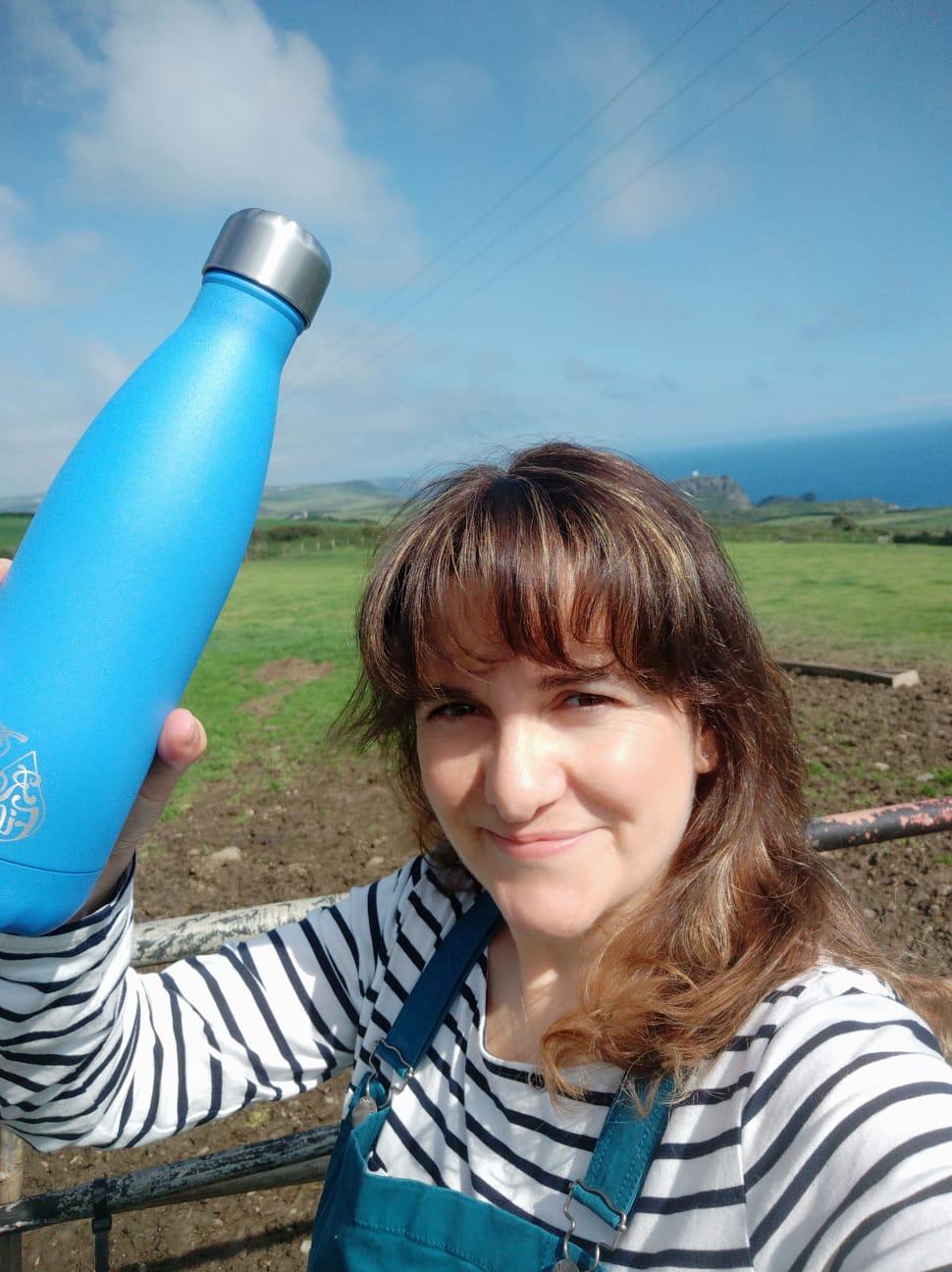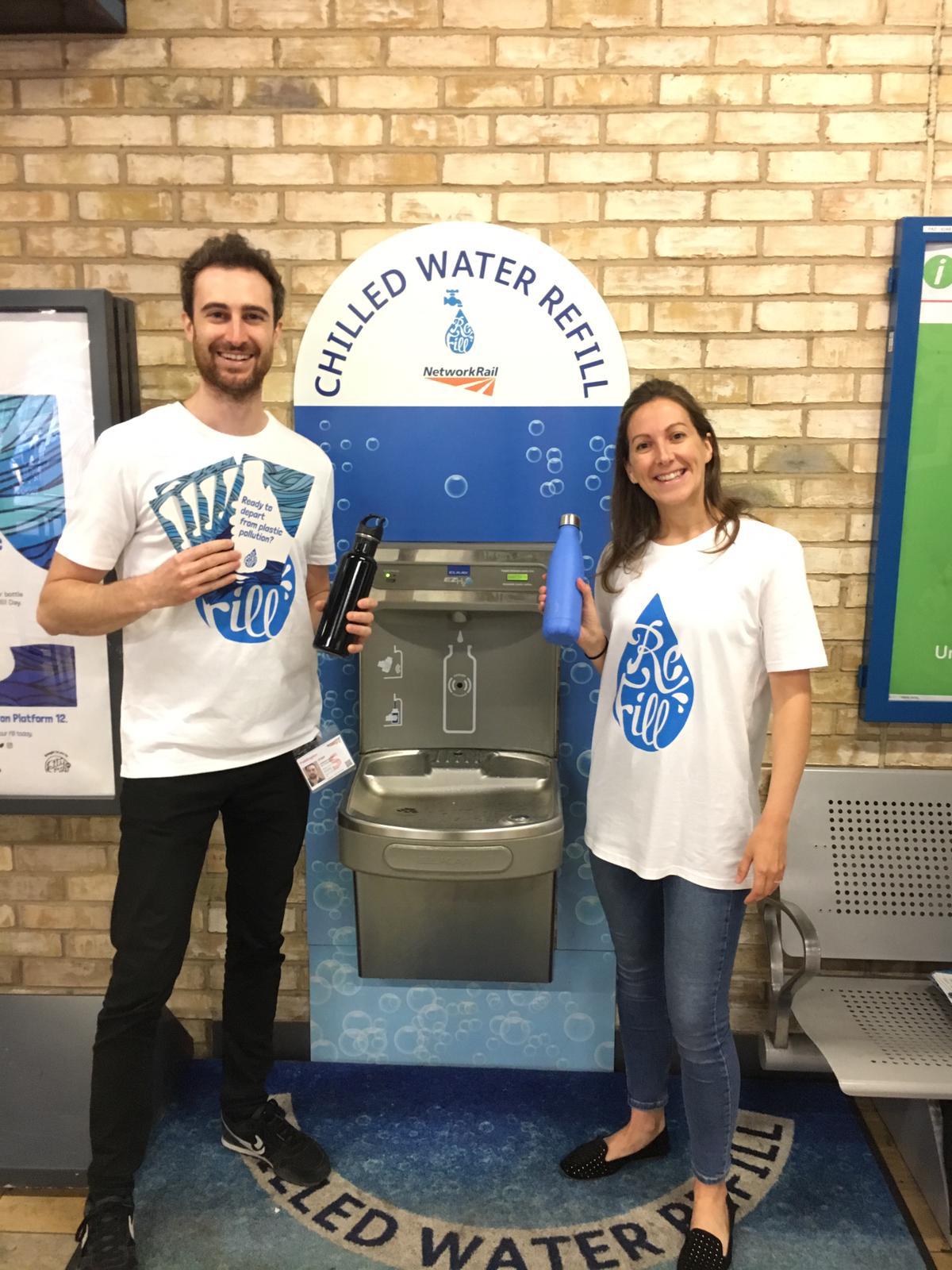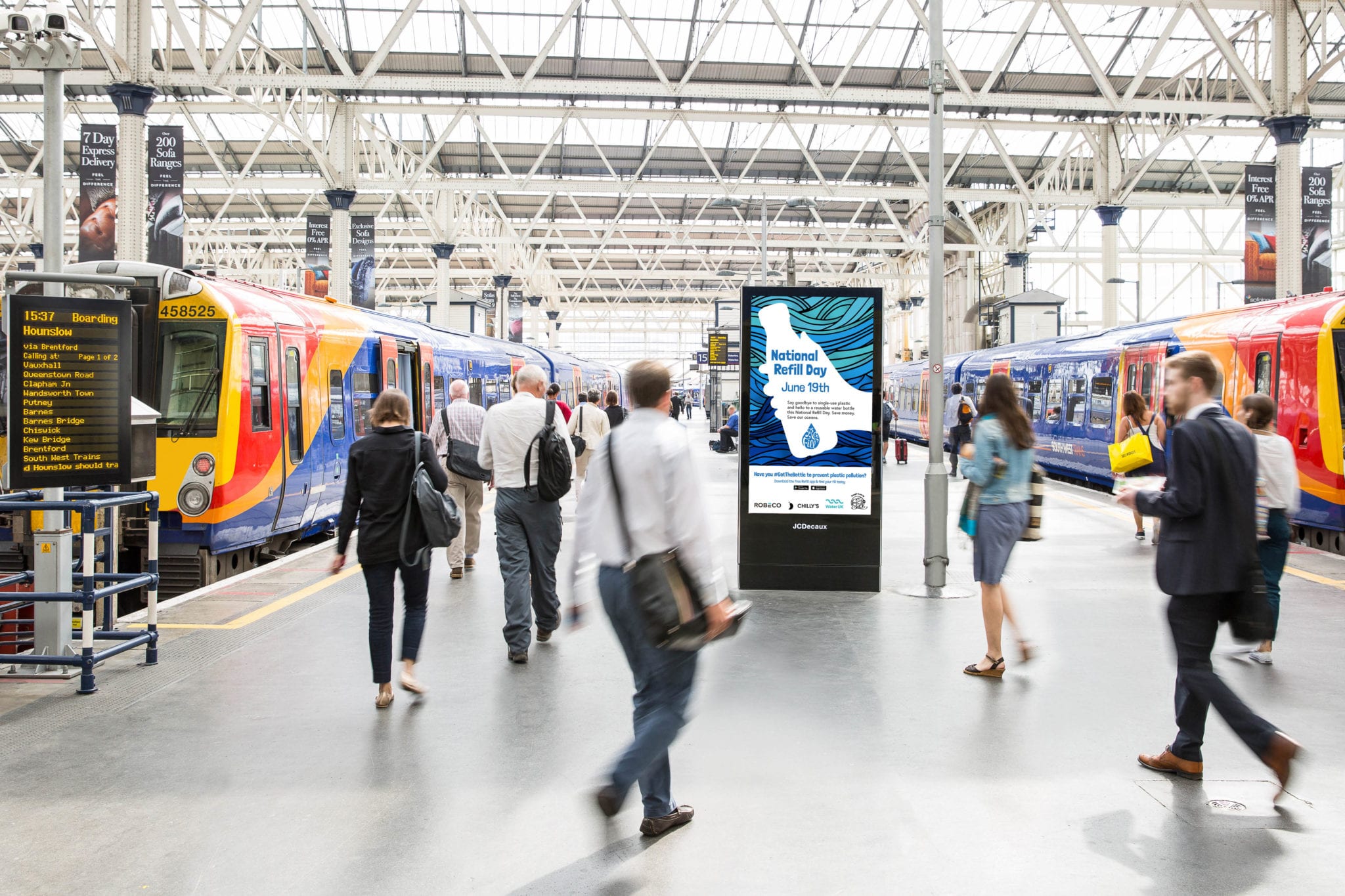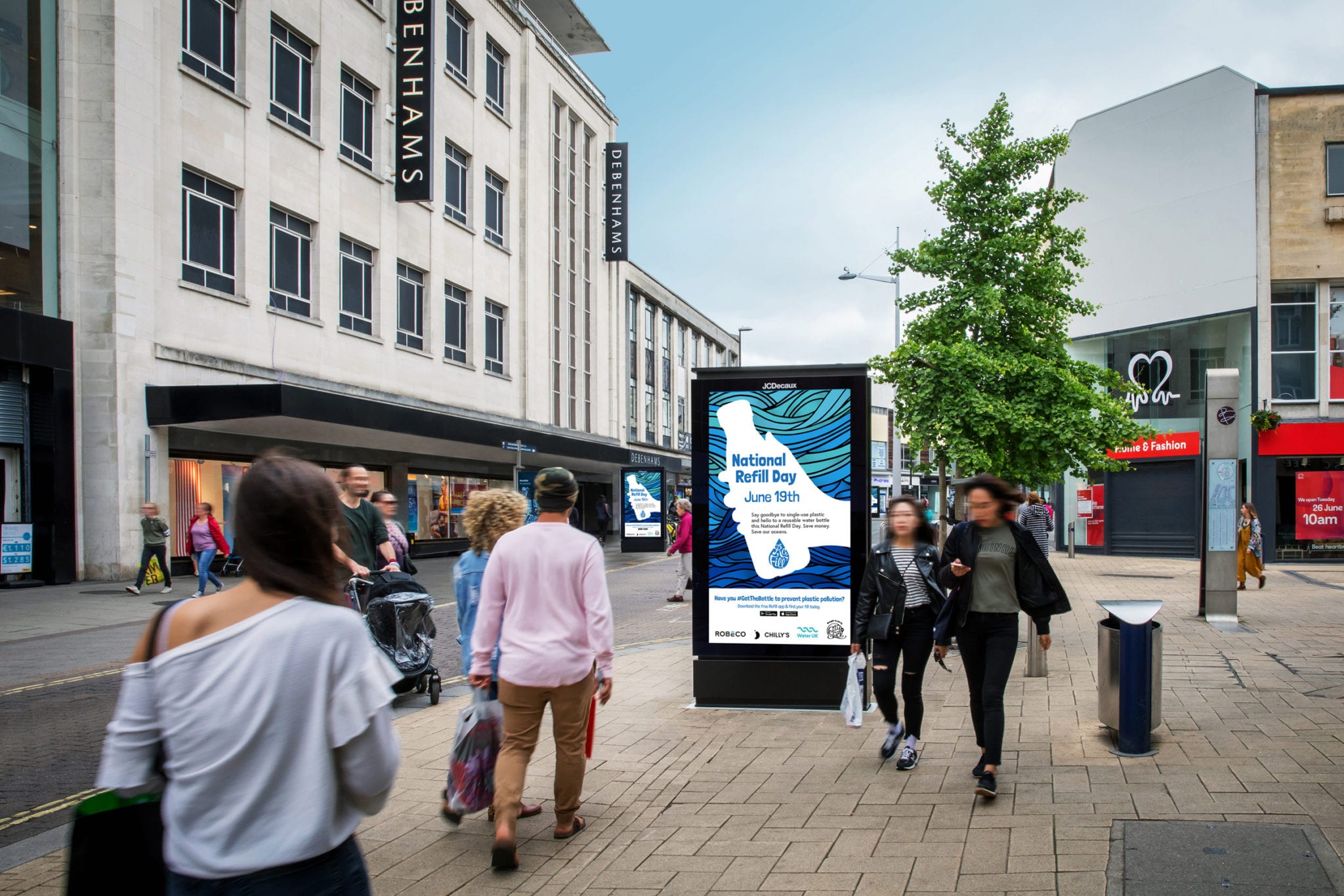 International Refill Day
We'll be back next year on June the 19th and this time, the Refill Revolution is going Global! As the Refill campaign rolls out across the world, we'll be teaming up with International Refill schemes and the Break Free From Plastic international community to find out if the rest of the world has #GotTheBottle to prevent plastic pollution. Watch this space!
Thank you from the bottle of our hearts 💙
Whether you're an organisation or individual, you can be a part of the Refill Revolution by downloading the Refill app, registering as a station or finding your nearest, setting up a Refill scheme in your area and refilling as you go!
Together we can make a difference — our individual actions have a global impact.
Love,
The Refill team x