The Refill App has now had over 500,000 downloads across more than 40 countries
We're gearing up for another World Refill Day on Friday 16th June, our Global Day of Action to prevent plastic pollution and help people live with less waste. So, we're excited to know that half a million people (and more!) will be powering the Refill Revolution with us by choosing to reuse and reducing single-use plastic.
By making one small change to our everyday routines, we can have a big impact on our planet and our Refill app helps people do this. We are making reuse more accessible by connecting people to the locations where they can eat, drink and shop without single-use packaging.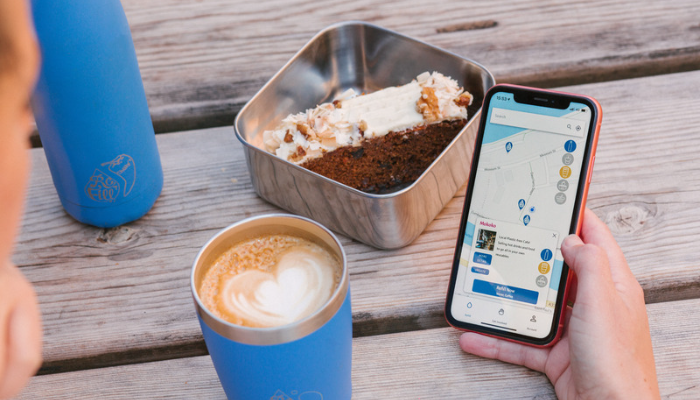 Refill Stations everywhere
And the Refill Stations available to them are (practically) endless with over 340,000 places to Refill now listed on the Refill App.
Water Refill Stations are still top but Stations offering hot drinks are increasing rapidly with over 11,000 now listed – which is brew-lliant to see! Zero-waste stores and food-to-go stations accepting reusables are also on the rise.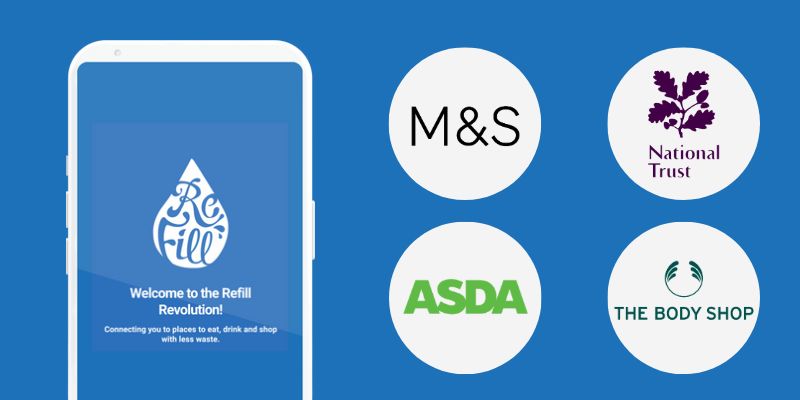 These remarkable numbers have been helped by us welcoming some of the UK's best and biggest known brands chains to the Refill app – the likes of The Body Shop and Marks and Spencer who are all now proudly powering the Refill Revolution with us across the UK. In honour of World Refill Day, some of them will be running reuse and refill offers. Check these out here…
THE BODYSHOP: 150+ stores on the app. Offering refills of shower gels, haircare and handwashes. 'Love your body club members' receive double points when they purchase refills.
NATIONAL TRUST: 150+ sites on the app. Discount on hot drinks and sales of returnable cup
M&S: Over 300 stores on the app. Water and hot drink refills in M&S cafes with 25p off a hot drink in a reusable. Fill-your-own range of 40 store cupboard staples like cereals, rice, pasta, lentils, nuts, coffee and more in 15 stores.  All products in the M&S Fill Your Own range are at least 10% cheaper than the single-use packaged alternatives.
ASDA: Over 270 stores on the app. Get 50p in your Asda Rewards Cashpot when you spend £5 in one transaction on dry refill goods in the 4 stores with refill zones. Look out for the 10% yellow stars on products, including big brand cleaning and body/hair care products, to get 10% in your ASDA Rewards Cashpot.
Full T&Cs apply for offers.