THE GLOBAL REUSE SUMMIT 2023
In these sessions we delve into why policy is the key to unlocking reuse at scale and how we can use a systems approach to make reuse a reality.

Policy panel: Can we legislate ourselves to a better future? Why policy is the key to unlocking reuse at scale with Paula Chin – Senior Policy Advisor, WWF, Dilyana Mihaylova – Programme Manager, Plastics Initiative, EMF, Prof Steve Fletcher – Director, Global Plastics Policy Centre, Portsmouth University, Chris Dixon – Ocean Campaign Leader, EIA
Making Reuse a Reality: A systems approach to tackling single-use plastic pollution with Joan Marc Simon – Director, Zero Waste Europe
Decoding EPR: 5 things businesses need to know about EPR with Robbie Staniforth – Innovation and Policy Director, Ecosurety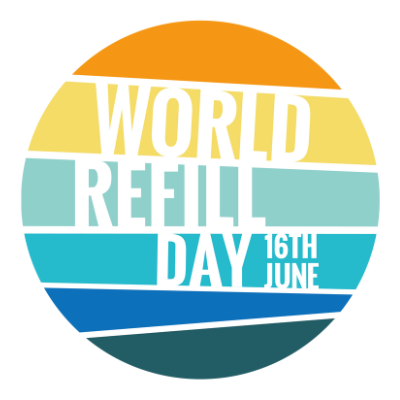 The Global Reuse Summit takes place on World Refill Day – a global day of action to tackle plastic pollution and help people live with less waste. Did you know that City to Sea is a charity too?
City to Sea is proud to bring you the world's first 'Global Reuse Summit' this World Refill Day. Tickets are free but if you are able to, please consider making a suggested donation of £10 so we can continue to make space at the table for those communities who too often are on the side-lines when it comes to discussions on the plastic pollution that they are most impacted by.
(And, if you are a UK taxpayer, your gift will be eligible for Gift Aid, meaning we can claim an additional 25p for every £1 you spend with us, at no extra cost to you!)
From brands and businesses, to researchers, campaigners and activists – we heard from leaders in the space, with sessions covering all aspects of the refill and reuse, including global policy, packaging, business innovation, and localised system change. Select a topic below to see the panels, discussions and case studies shared on the day.