World Refill Day –

 

Our Mission & vision

 

At City to Sea, we're on a mission to help people live with less waste. Our vision is a world where everyone can eat, drink and shop without the pointless plastic and World Refill Day is designed to create a global movement of everyday activists, NGOs and sustainable businesses uniting behind a shared message that we need to see action on plastics and reuse is the solution.
Small actions with a global impact
As a global movement, we have the power to create a wave of change and show businesses, brands and governments that we still want see action on plastic and reuse is the solution. And as individuals, our small changes really do add up.
By choosing to reuse, we're saving millions of pieces of plastic and sending a message to the rest of the world that the solutions to plastic pollution and the climate crisis are there – and together we can keep our environment, oceans, cities and communities plastic-free for the future.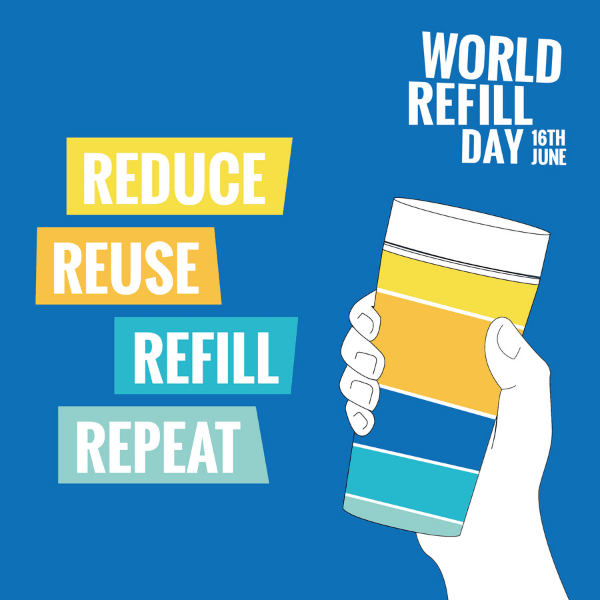 Why is World Refill Day so important?
Our throwaway culture is polluting our planet and we need to turn off the tap when it comes to single-use plastic.
Unfortunately, the pandemic has made the situation worse and we've seen governments and businesses backtrack on their commitments to take action and some have banned reusables all together, whilst increasing the use of single-use plastic.
It is clear that a 'business as usual' scenario based on recycling – which has been the focus of many corporate commitments to date – isn't working. We need a bolder, new approach that focuses on reduction and reuse – before recycling,
It's time for a change. We have a decade to create the future that we urgently need to see and reuse plays an important part of this future.
We need to be able to choose to reuse and make refilling the new normal, creating a more connected, circular economy where products last and refills are widely available.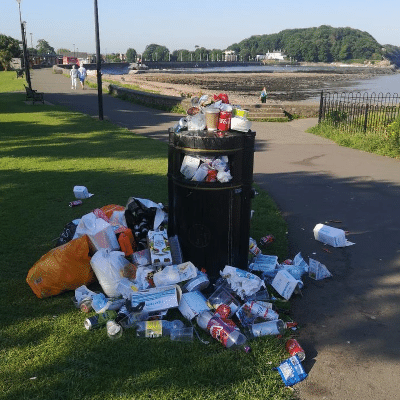 What are we trying to achieve? 
To get the issue of single-use plastics back on the agenda following the pandemic, highlighting reuse as a solution. 

 

To ensure businesses have clear guidance for safely accepting reusables again as they start to reopen. 

 

To encourage consumers to choose to reuse again, normalising reuse behaviour and embedding new habits as we start to go back to emerge from lockdown. 

 

To demonstrate consumer demand to brands, businesses and governments that have been slow to act. We need to tell them, loud and clear that we want to be able to choose to reuse and make 

single-use

 packaging a thing of the past.  

 
We're calling on governments around the world to set meaningful and legally binding targets for governments around reuse.
We're calling on brands to offer reusable packaging options to their customers. Currently, just 1.9% of the packaging created by the biggest 100 brands in the world (representing 20% of the market) is reusable – we don't think that's good!
We're calling on retailers to create packaging-free aisles (matching comparable commitments like those of French supermarkets which are obliged to provide at least 20% of produce through refill stations by 2030) and to sell the majority of fruit and veg with no packaging at all, to roll out and scale up home delivery refill options and to mainstream selling cleaning products in concentrate form.
We're calling on food to go outlets like cafes to join Refill and:
Offer free drinking water refills and stop promoting water in single-use plastic bottles
Accept reusable cups and incentivise refills with discounts or better still add a charge for choosing single-use
Serve food and drink to eat in using ceramics...why waste cutlery and crockery when you can wash it?
Will you join the Refill revolution this world Refill Day?