Meet the World Refill Day Supporters and Ambassadors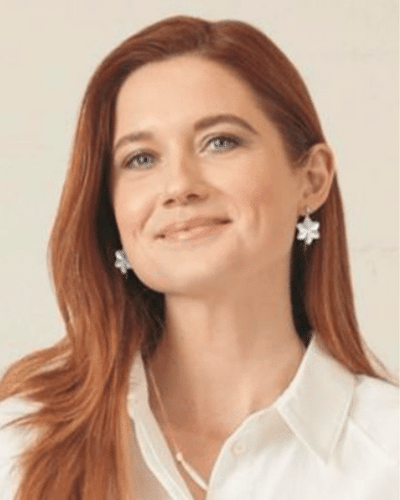 Bonnie Wright
Bonnie Wright is a British actress, best known for her role of Ginny Weasley in all eight of the HARRY POTTER films.Other film credits include THE SEA, with Ciarán Hinds and Sinéad Cusack: AFTER THE DARK, with James D'Arcy and Sophie Lowe; and BEFORE I SLEEP, with David Warner and Tom Sizemore. Bonnie has since stepped behind the camera – directing shorts, commercials and music videos, with projects having premiered at Cannes and Tribeca Film Festival. Her passion for storytelling has also led her to record several audiobooks with Audible and Penguin Random House.
Bonnie is a leading climate activist serving as an ambassador for both Greenpeace and Rainforest Alliance. Bonnie's mission is to promote a sustainable lifestyle that can be obtainable and fun. She is committed to using her platform to further her own education around climate and humanitarian issues and communicate her findings in an engaging way with her. followers.
This year, Bonnie released a book, Go Gently: a practical guide for sustainability at home that offers simple, tangible steps towards reducing our environmental impact by looking at what we consume and the waste we create, as well as how to take action for environmental change. The title reflects Bonnie's belief that the best way to change our planet and ourselves is through a gentle approach, rather than a judgmental one. This is a book of do's rather than don'ts.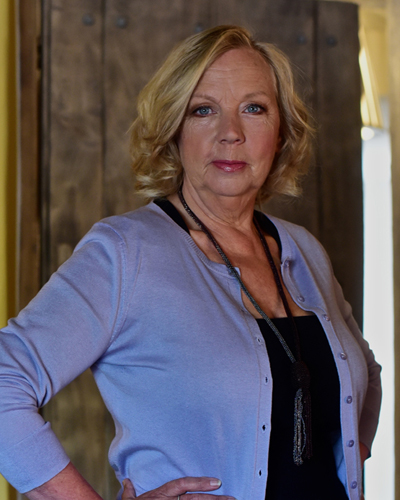 Deborah Meaden
Deborah is a business leader, investor, writer and well known for her appearances on the BBC's Dragon's Den. 
Deborah supports ethical, fair practice both in business and in life believing that taking care of the environment and wildlife is essential for our future security and wellbeing.  She is actively involved in a carefully selected group of environmental charities; is a Fellow of the WWF, a Trustee of Tusk Trust, an Ambassador for Micro-loan Foundation, Marine Conservation Society, World Horse Welfare and recently the RSPB amongst others. She has become a CIWF Compassion Visionary. 
In early 2022 Deborah co-hosted the first series of The Big Green Money Show with Felicity Hannah, looking at company impact on the planet as well as how sustainability can be viewed as an opportunity or an inconvenience.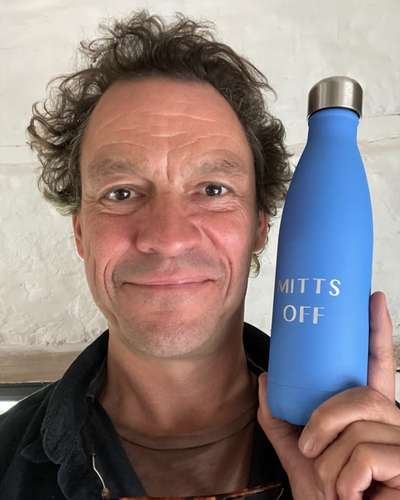 Dominic West
Dominic West is an English actor, director and musician.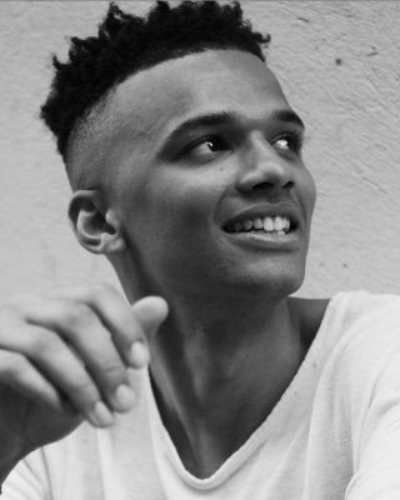 Petrice Jones
Actor and Founder of the One Movement. Image source: https://twitter.com/petricejones.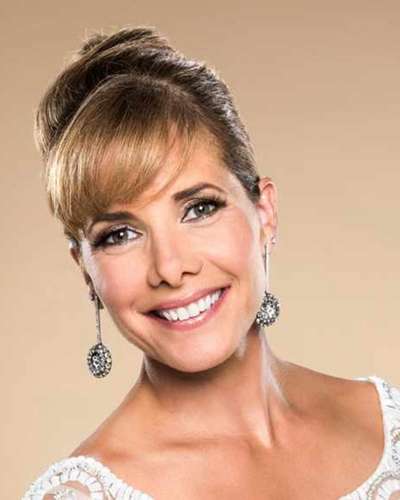 Dame Darcey Bussell
Dame Darcey Andrea Bussell, DBE is an English retired ballerina and a former judge on the BBC television dance contest Strictly Come Dancing and supports numerous British and international charities and dance institutions.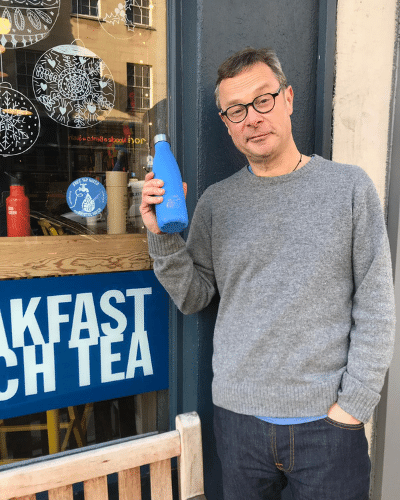 Hugh Fearnley-Whittingstall
Award-winning writer, TV presenter and campaigner.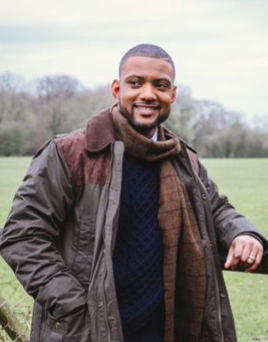 JB GILL
JB Gill rose to fame as a member of one of the UK's biggest boy bands – JLS. Over ten years ago,  JB set up a farm in the Kent countryside.
Now an established member of the farming community, JB was the lead presenter on CBeebies' series, 'Down On The Farm'. JB also presents of BBC Songs of Praise, Channel 5's Big week at the Zoo, Springtime on the Farm along with various other shows, including Channel 5's Holiday Home Show.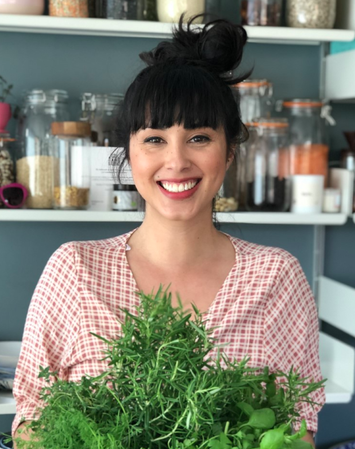 Melissa Hemsley
Melissa Hemsley is a former private chef turned food columnist, best-selling cookbook author, real food activist and sustainability and mental health champion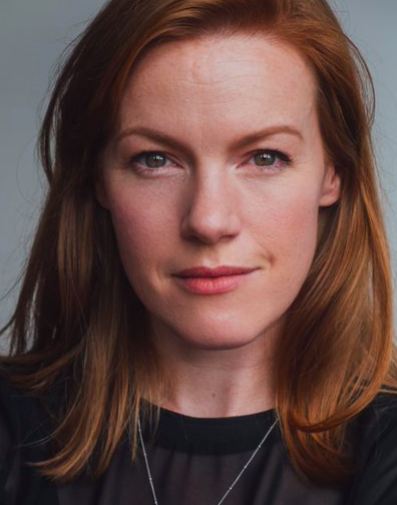 Niamh McGrady
Niamh McGrady is a film, stage and television actress from Castlewellan, County Down, Northern Ireland. She is best known for her parts as Mary-Claire Carter in Holby City and PC Danielle Ferrington in the psychological thriller The Fall.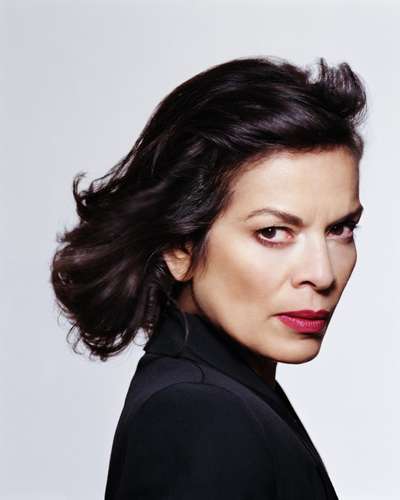 Bianca Jagger
Founder, President and Chief Executive, Bianca Jagger Human Rights Foundation 
Council of Europe Goodwill Ambassador 
IUCN, Bonn Challenge Ambassador 
Member of the Executive Director's Leadership Council of Amnesty International USA.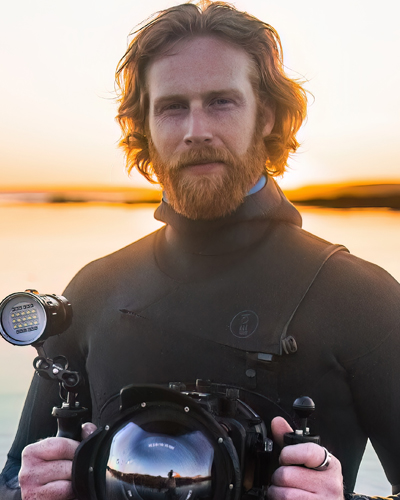 Gwilym Pugh
Gwilym a storyteller, science communicator and business consultant. An advocate for the connection between human and planetary health, he has spoken at COP26, the premiere of Sky Nature Predators, and has written, produced, and presented multiple environmental impact productions for BBC Earth. Gwilym aims to bring awareness to the transformative effect of nature and is due to graduate with a BSc Hons degree in Environmental Science in 2023.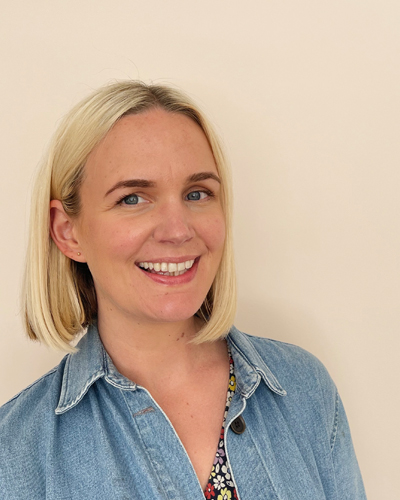 Kate Jones
Kate Jones shares practical tips, knowledge and easy ways to live a more sustainable life, no matter how much time you have to spare.
Kate and her partner Mike have created the Natural Living Shop together, a physical and online refill shop based in the heart of Lancashire which provides tried, tested and loved products that are truly sustainbale and built to last.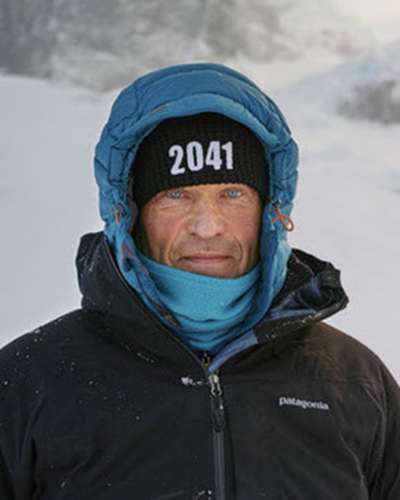 Robert Swan OBE
Polar explorer & Founder of the 2041 Foundation Robert Swan is the first person to have walked to both the North and South Poles and a leader in energy innovation.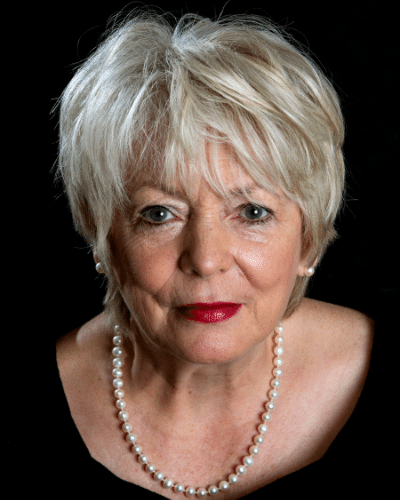 Alison Steadman OBE
Award-winning actress Alison Steadman OBE is well-known for her notable television roles in 'Gavin & Stacey'; 'Hold The Sunset'; 'Pride and Prejudice'; and BAFTA nominated 'Care'.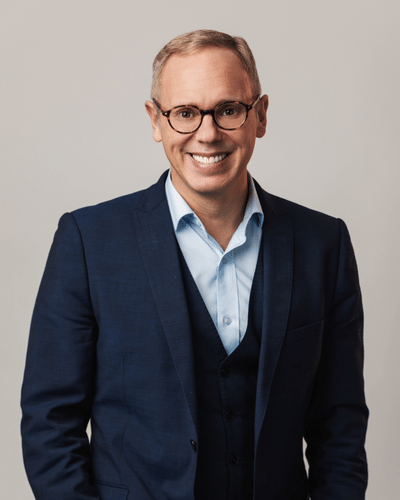 Rob Rinder
Rob Rinder is a barrister turned writer and broadcaster.  While still a practising Barrister, he began starring in his reality court show Judge Rinder, now in it's 8th series; and uses his legal knowledge working in the media to make the law more accessible and understandable to the public regularly appearing on shows such as This Morning and Good Morning Britain.
 Rob has presented shows including Judge Rinder's Crime Stories and The Rob Rinder Verdict as well as hosting his own BBC Radio 5Live series Raising the Bar. His participation in series 15 of Who Do You Think You Are? retraced the story of his Holocaust survivor Grandfather and received critical acclaim. Following this Rob embarked on an emotional journey exploring further his own family's Holocaust stories resulting in a 2-part documentary My Family, the Holocaust and Me.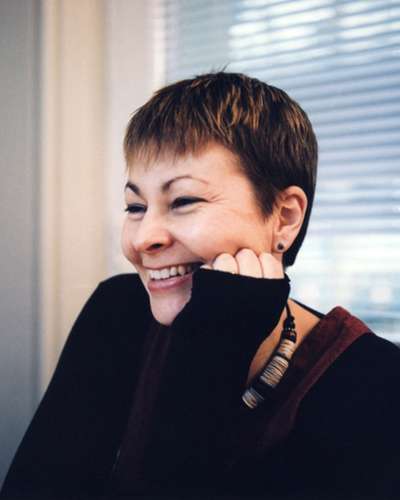 Caroline Lucas
Caroline Lucas is the MP for Brighton Pavilion. She is also the former leader and co-leader of the Green Party.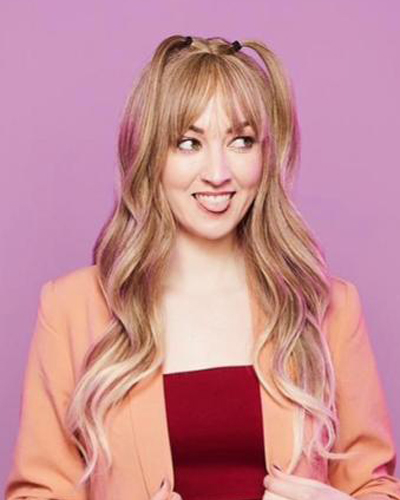 Jenna Robinson
Jenna Robinson featured in the 2022 series of Married at First Sight (MAFS) as one half of the first ever lesbian couple on the UK programme. 
Jenna's passion for the environment and doing her bit for our lovely little planet led her to open her refill shop (un-do eco store), where people can come along and fill their bottles and containers with refillable everyday products. From cleaning products to cosmetics and a wide variety of dried foods as well as other sustainable and reusable swaps.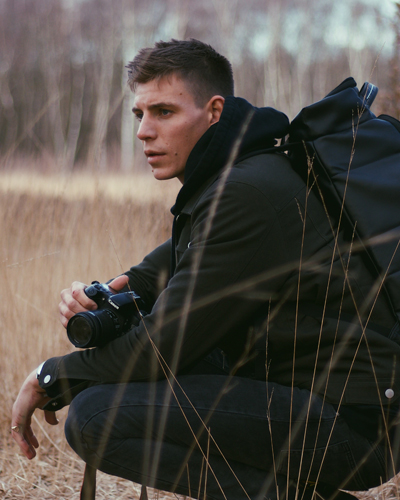 Tristan Phipps
Tristan's burning passion for conservation, and his love of nature and the wilderness led him to persue a career in Southern Africa as a walking big game trails guide. He lived deep in the African bush for over 6 months training and finally qualifying as a registered walking safari guide. He then spent the next four years living and working all over Southern Africa leading clients on foot deep into the African wilderness for up to 5 days at a time.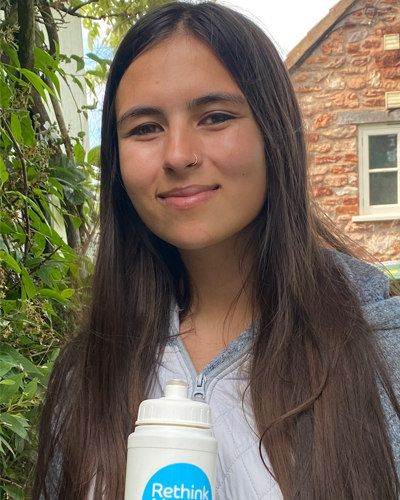 Mya-Rose Craig
Mya-Rose Craig (AKA Birdgirl) is a 21-year-old British-Bangladeshi birder, race activist and environmentalist, Founder and President of Black2Nature, campaigning for equal access to nature, to stop climate change and biodiversity loss, and to ensure global climate justice, all of which she believes are closely interlinked. Her memoir Birdgirl links nature and mental health wellbeing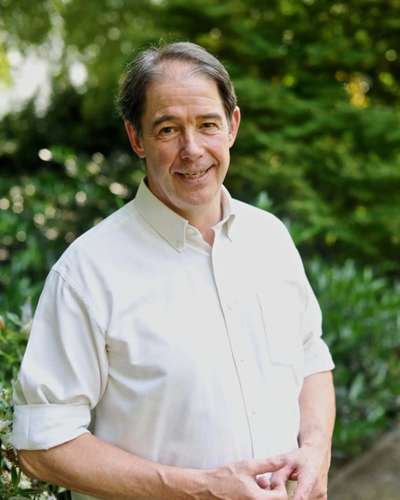 Jonathon Porritt
Jonathon Porritt, Co-Founder of Forum for the Future, is a 'veteran campaigner' and eminent writer, broadcaster and commentator on sustainable development.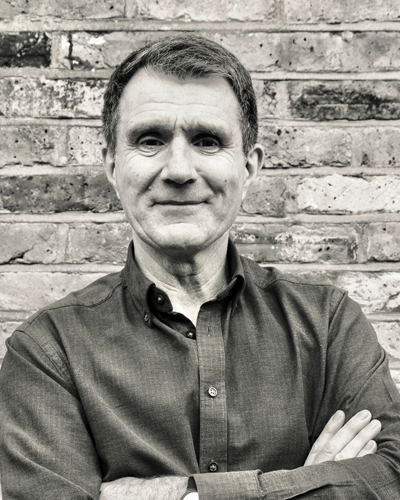 David Shukman
David Shukman is a speaker, moderator and consultant on climate change and sustainability.  
 For nearly twenty years, he led the BBC's coverage of the environment with pioneering live broadcasts from remote locations including the Amazon and Antarctica.  
 Described by Sir David Attenborough as "a leader in raising awareness about the climate emergency", he's reported from no fewer than eleven of the UN's climate summits.  
 He's renowned for clearly explaining complex science and policy issues to the widest possible audiences.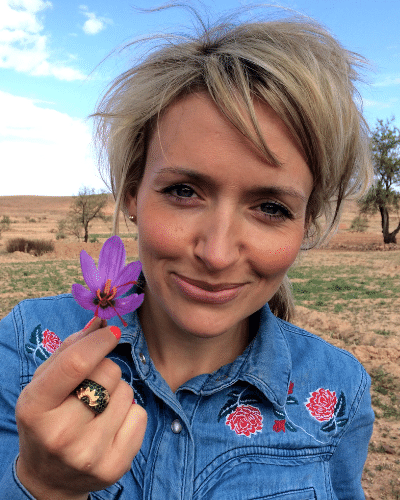 Kate Quilton
Katie Marie Quilton is an English television presenter and journalist. She is best known for presenting a number of Channel 4 television series, including Food Unwrapped since 2012.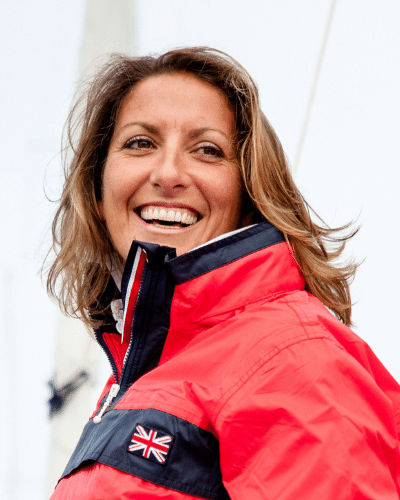 Dee Caffari MBE
Dee Caffari MBE has sailed around the world six times. She is the first woman to have sailed single-handed and non-stop around the world in both directions and the only woman to have sailed non-stop around the world a total of three times. Image Credit: Charlie Clift.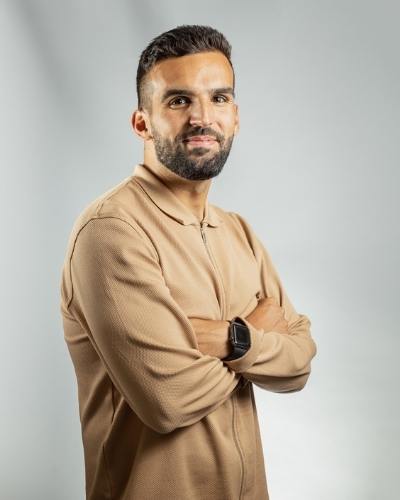 Mete Coban MBE
Chief Executive of My Life My Say. The youngest ever elected Councillor in the London borough of Hackney, he is currently serving the administration as the Cabinet Member for Energy, Waste, Transport and Public Realm. From the net-zero energy strategy to sustainable transport, he leads Hackney Council's response to addressing the climate crisis.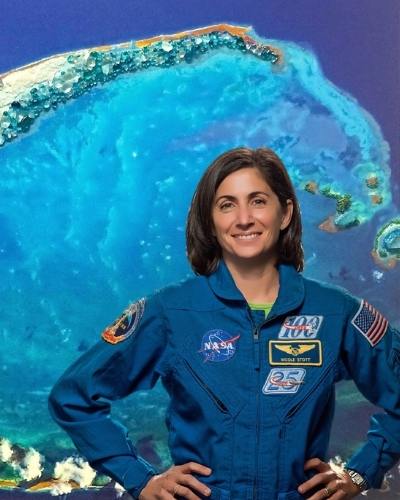 Nicole Stott
Nicole is an astronaut, aquanaut, artist, mom and author of her first book "Back to Earth What Life In Space Taught Me About Our Home Planet – And Our Mission To Protect It".
She is a veteran NASA Astronaut with two spaceflights and 104 days living and working in space as a crewmember on both the International Space Station and the Space Shuttle. Nicole believes that the international model of peaceful and successful cooperation we have experienced in the extreme environments of space and sea holds the key to the same kind of peaceful and successful cooperation for all of humanity here on Earth. On her post-NASA mission, she is a co-founder of the Space for Art Foundation — uniting a planetary community of children through the awe and wonder of space exploration and the healing power of art.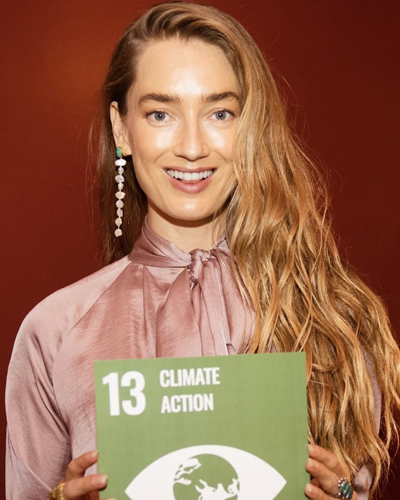 Sierra Quitiquit
Sierra Quitiquit is a professional athlete, climate champion and eco-entrepreneur. Sierra is the co-founder of Plastic Free Fridays, an environmental organization that inspires people to reduce their plastic footprint by practicing refusal of single-use plastics. Sierra is also the founder and CEO of Time for Bette, a climate communications agency and the director of the Hope House, which is a cultural installation to instill optimism and wellness in the climate movement during United Nations COP. Sierra has skied on every continent except Antarctica, enjoys skateboarding, surfing and cooking organic plant based meals.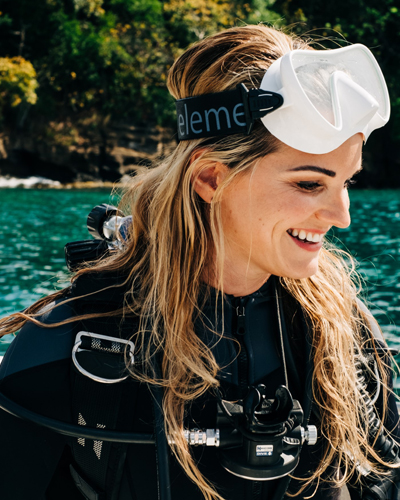 Cat Capon
Catherine 'Cat' Capon is a conservation communicator with 15 years' experience in documentary filmmaking and environmental campaigning. She is passionate about inspiring others to spend time in the wildest parts of our planet.
A "champion of ecoadventures", she believes we should travel the world consciously, and promotes ecotourism to re-engage people with the natural world. Cat maintains that spending time with wild animals is the key to encouraging us to live more thoughtfully on our planet.
Cat studied Ecology and Zoology at Imperial College London. Her first expedition saw her studying bats in Honduras. During this time, separated from modern life's 'necessities', she became fiercely protective of the wildlife around her.
With an influential Instagram channel, Cat's social media focuses on wildlife and adventure content from her intrepid journeys around the globe. She's a mother of two and keen to share sustainability and conservation adventures with her children.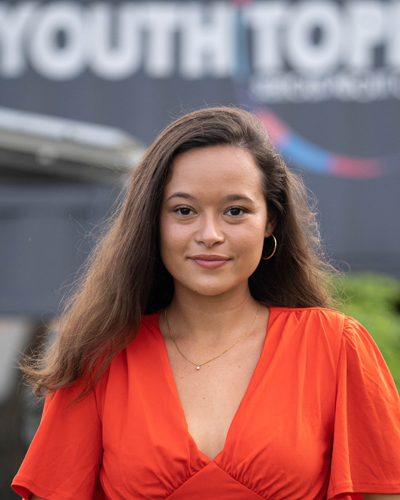 Melati Wijsen
Melati is a 22 year old full time changemaker and movement builder. She founded Bye Bye Plastic Bags at the age of 12, since then, Melati has spoken on world stages such as TED and the UN, she recently co-chaired the World Economic Forum GPAP committee, sat on the inaugural Expert Advisory Panel for the Earthshot Prize, and has had her film, Bigger Than Us, premiere at the 74th Cannes Film Festival 2021. Melati's new company, YOUTHTOPIA, focuses on youth empowerment through short, meaningful peer to peer programs and providing them the tools they need to be changemakers.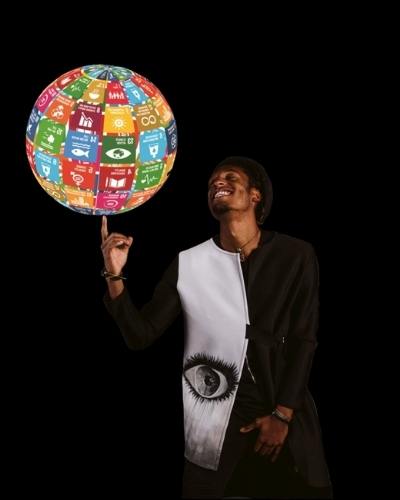 Ay Young
Musician and Activist. Ay Young was named by the united Nations as 1 of 17 2020 World youth Leaders and the only Youth Leader coming from the US.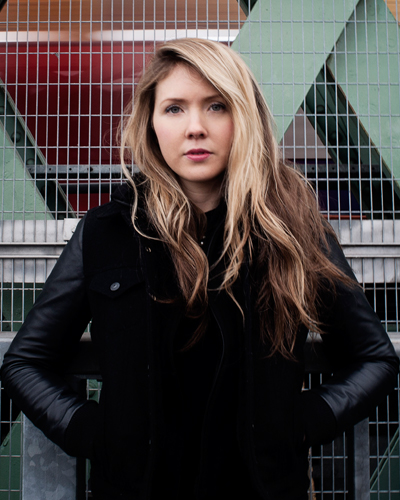 Beatie Wolfe
"Musical weirdo and visionary" (Vice) Beatie Wolfe has beamed her music into space, been appointed a UN role model for innovation, and held an acclaimed solo exhibition of her 'world first' album designs at the Victoria & Albert Museum. Named by WIRED Magazine as one of "22 people changing the world," Wolfe is at the forefront of pioneering new formats that bridge the physical and digital, which include: a 3D theatre for the palm of your hand; a wearable record jacket cut by Bowie/Hendrix's tailor out of fabric woven with Wolfe's music; the world's first 360 AR live-stream from the quietest room on earth and a space broadcast via the Big Bang horn. Wolfe's latest innovation is an environmental protest piece visualising 800,000 years of climate data, which premiered at the Nobel Prize Summit, the London Design Biennale and COP26. Other recent projects include a collective postcard art campaign in support of USPS with DEVO's Mark Mothersbaugh and the world's first bioplastic record release with Michael Stipe and Brian Eno. Wolfe is also the co-founder of a "profound" (The Times) research project looking at the power of music for dementia // www.beatiewolfe.com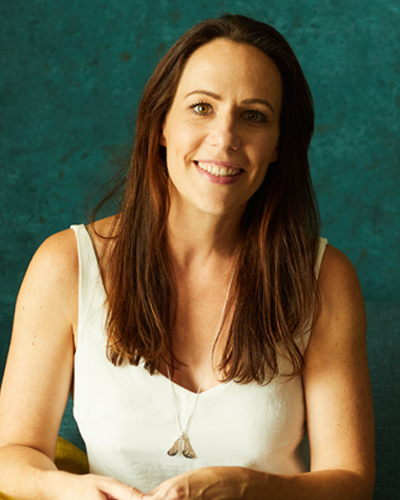 Vicky Silverthorn
After ten years working as a PA in the Sport and Music Industries for a pop star and professional sports people, Vicky decided that she wanted to concentrate on the area of Professional Organisation and Decluttering.  
In 2010 Vicky started her first business in London, You Need A Vicky, which has grown from strength to strength.  
Since then, Vicky has co-founded You Need A PA, pay as you go PA services  
Vicky finds herself inundated with requests from people wanting to get their homes in order, she implements practical, simplistic systems that make the home a streamlined, efficient and calming place to live. Home styling and storage solutions play a big part in the You Need A Vicky experience also. Clients look to her for advice and recommendations for the best products they can use to keep their homes organised.  
Vicky and her team class themselves as 'serious' professional organisers with a simplistic and practical approach.   
 Vicky believes 'it starts at home' –  if your home is in shape, other elements of your life will follow.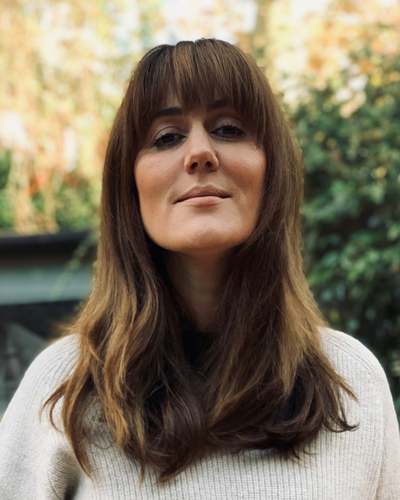 Mary Fellowes
Sustainability expert and consultant, Mary Fellowes is a former Vogue and Economist editor, writer, stylist and tastemaker, who has also dressed countless household name icons including Olivia Colman, Julianne Moore, Scarlet Johanssen, Phoebe Waller Bridge, plus members of the British Royal family. As well as styling runway shows, advertising campaigns, red carpets for the Oscars and Baftas, she has also created projects for household name digital giants including Amazon Fashion and Yahoo Style.
She is now CEO and founder of new sustainability platform Greenwith Studio, which connects fashion and luxury brands with environmental experts.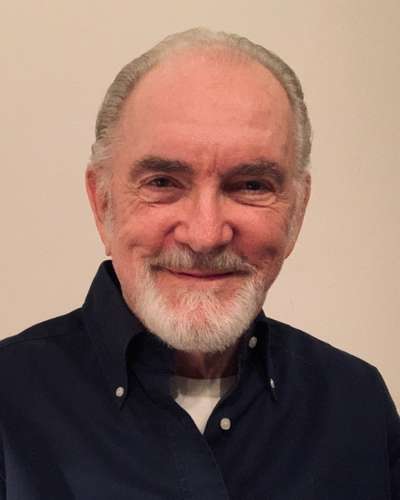 Craig Braun
Craig has performed in numerous Broadway theatre roles and also starred in films such as Flawless, Great Expectations and Swordfish. In his former career in the music business, Craig was responsible for the iconic design and graphics of The Rolling Stones album "Sticky fingers", along with Andy Warhol, which was nominated for a Grammy and eventually awarded the Greatest Album Cover of all time.  Craig finally won a Grammy for Tommy: The Rock Opera with The Who,  the London Symphony and Guest Soloists in 1973.
Joycelyn Longdon
Joycelyn is an environmental justice activist and academic. Her research centres on the design of justice-led conservation technologies for monitoring biodiversity with local forest communities in Ghana. She is also the founder of ClimateInColour, an online education platform and community for the climate curious. The platform is a launchpad for critical conversations but also a space of hope, a space to make climate conversations more accessible and diverse and transform how people learn about, communicate and act on climate issues.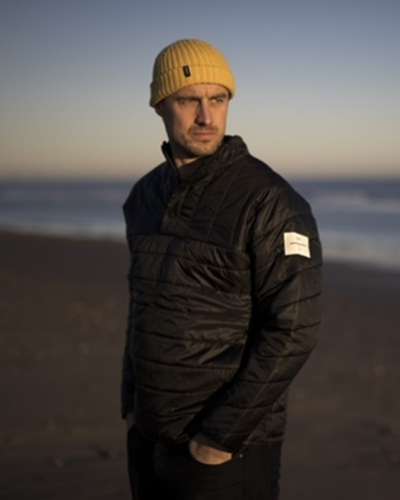 George Bullard
George is a world record-breaking explorer, endurance athlete and motivational speaker. He completed the world's longest unsupported polar journey of 1,374 miles on foot aged 19 and in 2016 was part of a two-man kayak that became the first to cross the North Atlantic from Greenland to Scotland.
His adventures, which began at the age of 14 when he swam the English Channel as part of a team, have taken him to all seven continents. He also runs two businesses, IGO Adventures and City Camping, which have seen him act as a guide to over 350 people of all ages looking to discover the wild.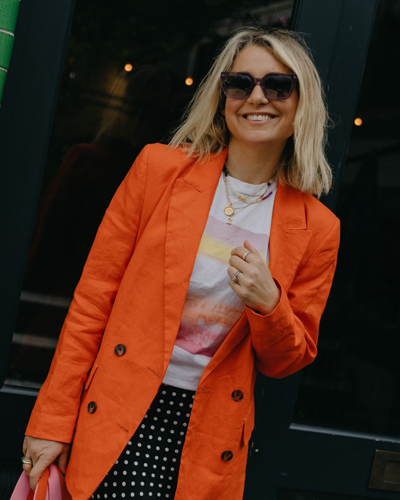 Zoë DE PASS
Zo
ë
 is the founder of sunglasses brand ZOË DE PASS and is an Influencer at DRESS LIKE A MUM. With a background in design & trend analysis she is passionate about sustainable style and living.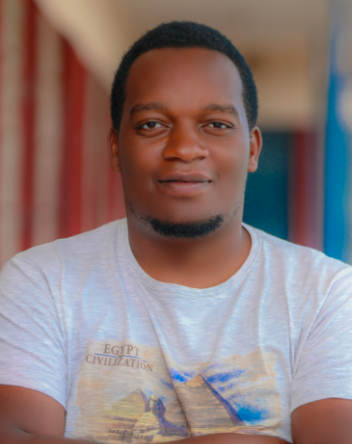 Kevin Mtai
Kevin Mtai is  Climate defender  and Environmentalist based in Kenya. He is currently volunteer with. Earth Uprisngs as Global Development Director and Co-Founder where he has been Advocating for Climate Education in Africa and Kenya. 
Kevin is the co-founder of Kenya Environmental Action Network, (KEAN) where he has been supporting upcoming Activists and Environmental Sustainability leaders through by creating a space for meaningful engagement and supporting the implementation of local action to address the climate and biodiversity crises in Kenya.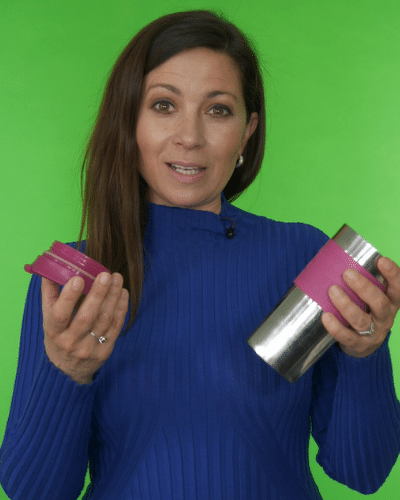 Clare Nasir
Meteorologist, author, and TV presenter.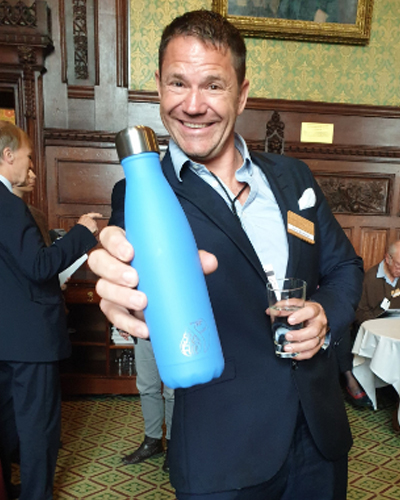 Steve Backshall
Steve Backshall is one of TV's best-known wildlife presenters, naturalists, writers, public speakers and adventurers.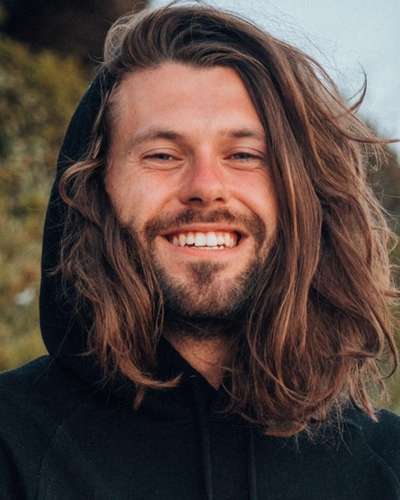 Sam Bentley
Climate Activist and Sustainability Content Creator. Forbes 30 Under 30 . Sam creates accessible content around climate solutions and spreads awareness about positive initiatives happening around the world to help secure a safe and inclusive future for the next generations.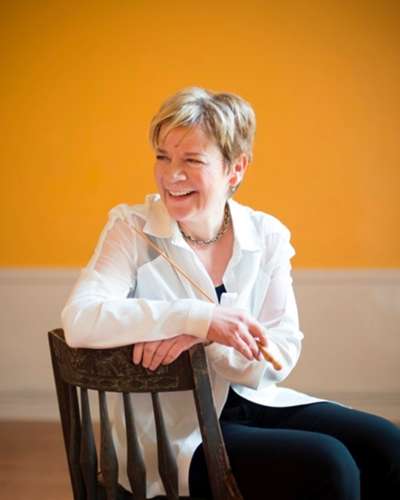 Marin Alsop
The first woman to serve as the head of a major orchestra in the U.S., South America, Austria and Britain, she is the first and only conductor to receive a MacArthur Fellowship.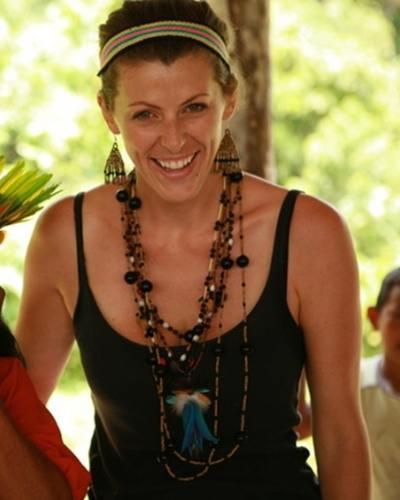 Zoë Tryon
Zoë speaks worldwide on the interconnected issues of environmental stewardship and corporate responsibility and how we can apply extraordinary wisdom from tribal cultures to our lives today.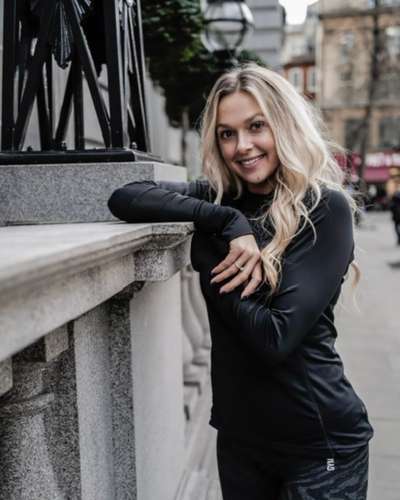 Tonia Couch
Professional solo and synchro diver Tonia represented Team GB in three Olympic Games, always making the finals and finishing in the top five in both London 2012 and Rio 2016.
In 2002, she became the youngest girl ever to qualify for the lottery funded Junior Olympic Programme before going on to become Britain's most successful female diver of all time, a title she still holds.
During her competitive career, she competed in 12 world championships, was European Champion, four-times British Champion and claimed Silver in the Commonwealth Games.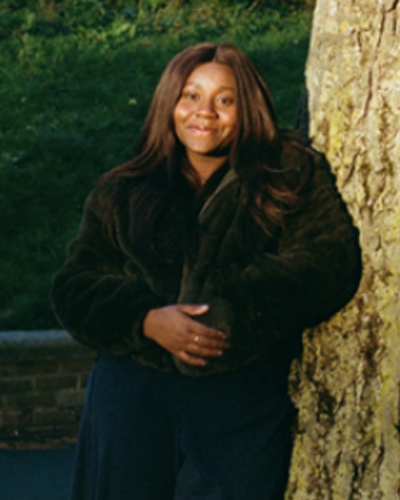 Daze AGHAJI
At just 23, Daze is a dynamic force of nature. Hailing from London, she is a climate justice activist whose advocacy for radical systemic change centres on youth political engagement, regenerative cultures, social justice, and intersectionality. 
Her bold activism has led her to working with an array of leading NGOs, charities, and grassroots change-makers globally. She has been closely involved with the climate movement Extinction Rebellion since its formative days. Amazingly, Daze was the youngest candidate to stand in the European Parliamentary election in 2019. The Guardian has described her as a 'ball of energy, conviction and warmth'. 
She formally was the Creative Director at Earthrise Studio, Regenerative Culture Coordinator and strategist for Extinction Rebellion UK and a contributor to Sky TV's environmental series. 
 Currently, She is working as a multifaceted creative consultant, communicator, facilitator and an artist in residence at Phytology. In Daze's own words, the only way we can prevent environmental catastrophe is by 'going back to our roots and falling back in love with our land'.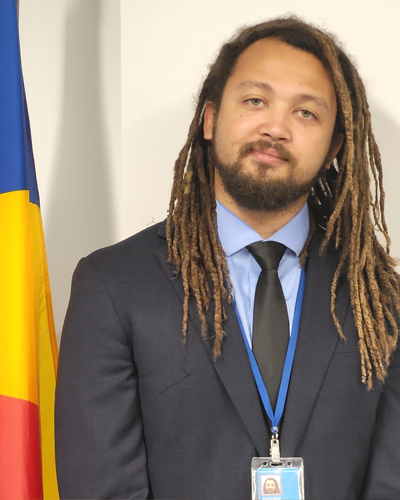 Jeremy raguain
Jeremy is a Seychellois conservationist and active citizen with a background in International Relations, Environmental Geographical Sciences, and Environmental Management with interests in climate change, ocean, and international security issues. He is currently a student at Columbia University pursuing a Master of Public Administration in Environmental Science and Policy. 
 He is an alumnus of the Alliance of Small Island States (AOSIS) Fellowship and simultaneously served as the Seychelles Permeant Mission to the UN's Climate Change and Ocean Advisor throughout 2022. Jeremy has negotiated in climate change and high seas negotiations, supporting Small Island Developing States (SIDS) and African states in advancing and defending their interests. 
 Before negotiating on behalf of Seychelles in international environmental law, Jeremy worked with the Seychelles Islands Foundation for over five years coordinating the foundation's projects – such as the Aldabra Clean-Up Project which removed over 25 metric tons of plastic pollution from a remote island and generated peer reviewed research among other international milestones in beating plastic pollution – and communications while contributing to national policy focused on climate change, biodiversity conservation ocean and more. 
 Jeremy is also a Youth4Climate Leader, Global Shaper, and a Sustainable Ocean Alliance Young Ocean Leader volunteering his time to the representation of young people especially those from islands, Africa and Global South.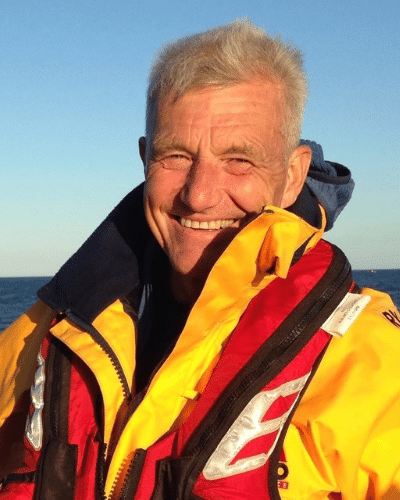 Paul Rose
One of the world's most experienced divers, field science and polar experts.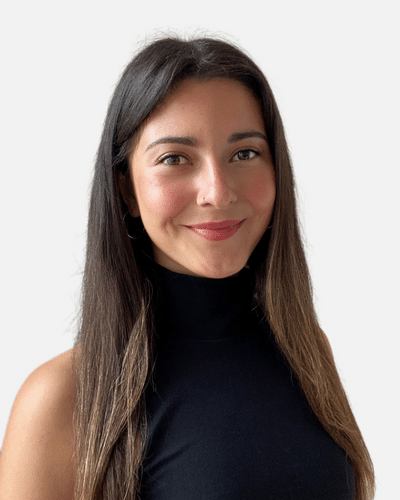 Elizabeth Sherr
Elizabeth is an ocean and sustainability activist that uses social media storytelling to inspire local action in marine protection, primarily through beach cleanups. Her activism took off last World Oceans Day when she created a #TrashChallenge campaign with the European Parliament that encouraged global viewers to pick up trash in their communities.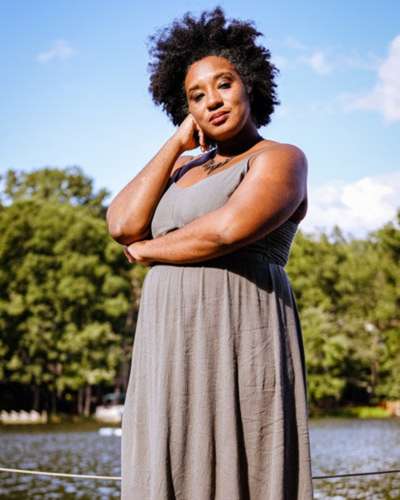 Aja Barber
Aja is a writer, stylist and consultant whose work deals with the intersections of sustainability and the fashion landscape.  Aja's work builds heavily on ideas behind privilege, wealth inequality, racism, feminism, colonialism and how to fix the fashion industry with all these things in mind.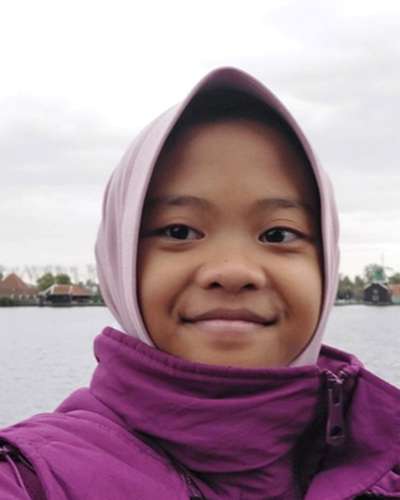 Aeshnina Azzahra Aquilani (Nina)
14-year-old daughter of Prigi and Daru, Nina builds public awareness to prevent plastic pollution in Indonesian rivers and demands children's right for access to a clean and healthy environment. Ms. Nina, the Indonesian high school student who told then-president Trump to 'take back your toxic rubbish', will share her story on how she fights plastic waste that pollutes the tofu and eggs she and her friends eat.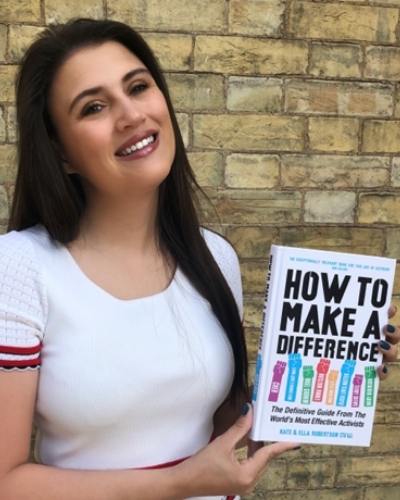 Ella Robertson McKay
Ella Robertson McKay is the Managing Director of One Young World, the global forum for young leaders. Ella oversees the annual One Young World Summit which has taken place in ten different cities across the world, from Bangkok to Bogota. Ella is the co-author of How To Make A Difference – the authoritative handbook to activism; she has also written for Prospect, City AM, Glamour Magazine and The Telegraph.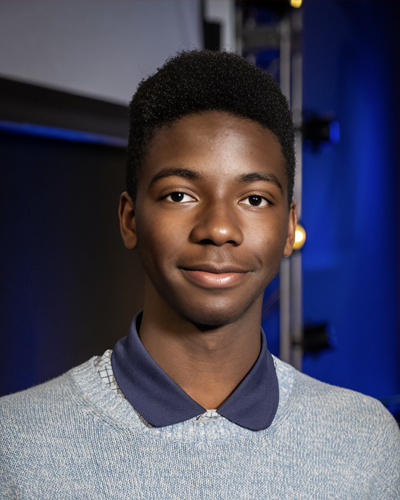 Okezue Bell
Okezue Bell is a Nigerian-American STEM activist and inventor, a UNA-USA Global Goals Ambassador, and an incoming freshman at Stanford. He is the founder of Fidutam, a SIM-card-based microfinancing application that has provided over $400,000 in financial runway to the unbanked, and the inventor of WeArm, a low-cost prosthetic arm for individuals with below-the-elbow amputations. Okezue has also conducted intersectional neuroscience and AI research at Harvard, MIT, and the Boston Children's Hospital. His work has been honored on international stages, including the International Science and Engineering Fair, Regeneron Science Talent Search, and the Cutler-Bell Prize. He also holds the titles of the NASDAQ "Face of Entrepeneurship", Johnson & Johnson's International BioGENEius, and Code.org's Computer Science Hero. Bell hosts STEM and climate education campaigns for underresourced students that have reached over 75,000 youth and 30,000 educators across all inhabited continents. For his humanitarian works, he has been named a 2023 Diana Award Recipient, Cameron Impact Scholar, Coca-Cola Scholar, and more. Okezue hopes to continue his ventures in college and is actively shaping global discourse in science, technology, and society, such as AI in education and sustainable developments in food and fashion, as having advised several White House offices, H&M, Aleph Farms, Shiok Meats, Perfect Day alongside Leonardo DiCaprio, and more. He also frequently creates content on these topics, including for CellAgri, Intersectional Environmentalist, Fashion Revolution, Culture3, and UNICEF Voices of Youth.