COMMUNITIES AND CAMPAIGNERS
JOIN THE REFILL REVOLUTION ON JUNE 16th
World Refill Day is a global public awareness campaign designed to accelerate the transition away from single-use plastic and towards reuse systems. Over the last two years, we've built an unstoppable global movement, demonstrating that a better future is possible, and the world is ready for a refill and reuse revolution.
As individuals, our small changes really do add up. But we know can't do it alone. We need big brands, businesses & retailers to take action to prevent plastic pollution by reducing their use of single-use packaging and investing in reuse and refill systems. And we need governments around the world to hold them to account.
If you're an existing Refill Scheme, a campaigning organization a sustainable business or involved with a community group and want to get involved with World Refill Day, read on for ideas and inspiration.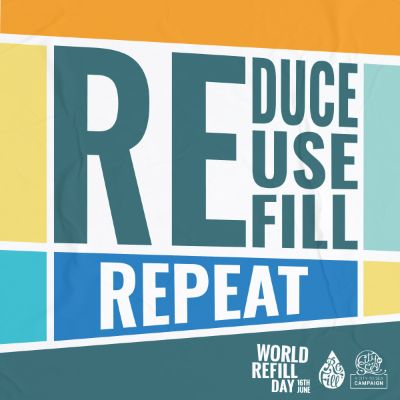 Help us make a splash! World Refill Day is about encouraging people to make small changes to reduce their use of single-use plastic. Join us and help reach more people than ever before.
Engage your members, supporters, volunteers or customers. Encourage them to get involved on June 16th and help create a wave of change.
Use our toolkit and share our message to mobilise your members and supporters. Our toolkit contains pre-drafted messages and assets to encourage your networks to #ChooseToReuse.
Share your story! Tell us what you're up to so we can amplify your work. If you're running a refill or reuse project, map it on the app and help us shine a light on the heroes of the movement.
REFILL SCHEMES AND COMMUNITY GROUPS
If you're an official Refill scheme or involved in a plastic free or sustainable community here are some ideas for how you can get involved:
MAP LOCATIONS TO REFILL ON THE APP – Map zero-waste shops, local drinking water fountains, returnable cup or container schemes, or sign-up businesses offering free drinking water, and other packaging free options on the Refill app. Order window stickers and help them stick out!
ORGANISE ACTION DAYS – Engage volunteers & set up times to head out into the community and engage local businesses.
ENGAGE LOCAL EVENT ORGANISERS – and help them make the switch from single-use to reusable cups preventing MILLIONs of single-use cups. Download and share our guide here.
ENGAGE BUSINESSES – Learn what businesses in your local community are doing to reduce waste, and share our packaging guidance and refill and reuse advice with them.
HOST A SCREENING -This is a great way to engage your community with the plastic problem and the solutions. We'd suggest 'the Story of Plastic' – find out HERE how to sign up to run a screening.
MAKE A SPLASH – Order and distribute World Refill Day posters to local businesses and encourage them to get involved.
SUPPORT ON SOCIAL MEDIA – Start talking about #WorldRefillDay and engaging your followers and community.
ENGAGE LOCAL SCHOOLS – by speaking at an assembly or engage students on the day.
SHARE YOUR STORIES & SEND US YOUR PHOTOS – We want to celebrate the amazing work community groups and doing on the ground. Let us know what you're up to and send your photos so we can celebrate YOU and the work you do.
ENGAGE LOCAL MEDIA – Use our press release template to let local media know what you're doing and have planned for June 16th
SET UP AN EVENT OR POP UP – Host a pop up stall at your local town centre / transport hub to engage the public with World Refill Day.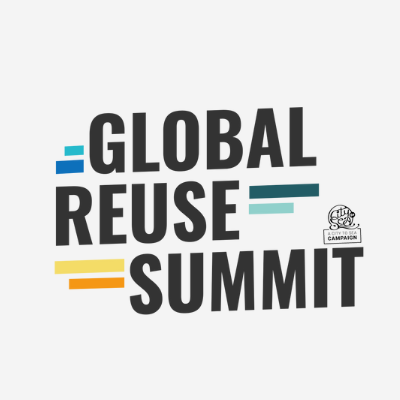 Join The Global Reuse Summit
The Global Reuse Summit is a free digital event for change-makers, business leaders, policy makers and innovators to learn, share and be inspired as we unite to drive the transition from single-use to reuse, and tackle the global plastic and climate crisis we currently face. Hosted LIVE on June 16th (World Refill Day), by City to Sea founder and award-winning campaigner and author Natalie Fee, we'll be taking you on a journey and create a shared vision of the future we want and need to see.
From brands and businesses, to researchers, campaigners and activists – you'll hear from leaders in the space. There will be sessions covering all aspects of the refill and reuse movement, including global policy, packaging, business innovation, and localised system change. Join us for inspirational talks, provocative panels, in-depth workshops and more as we reimagine the future, and the power of the refill and reuse revolution.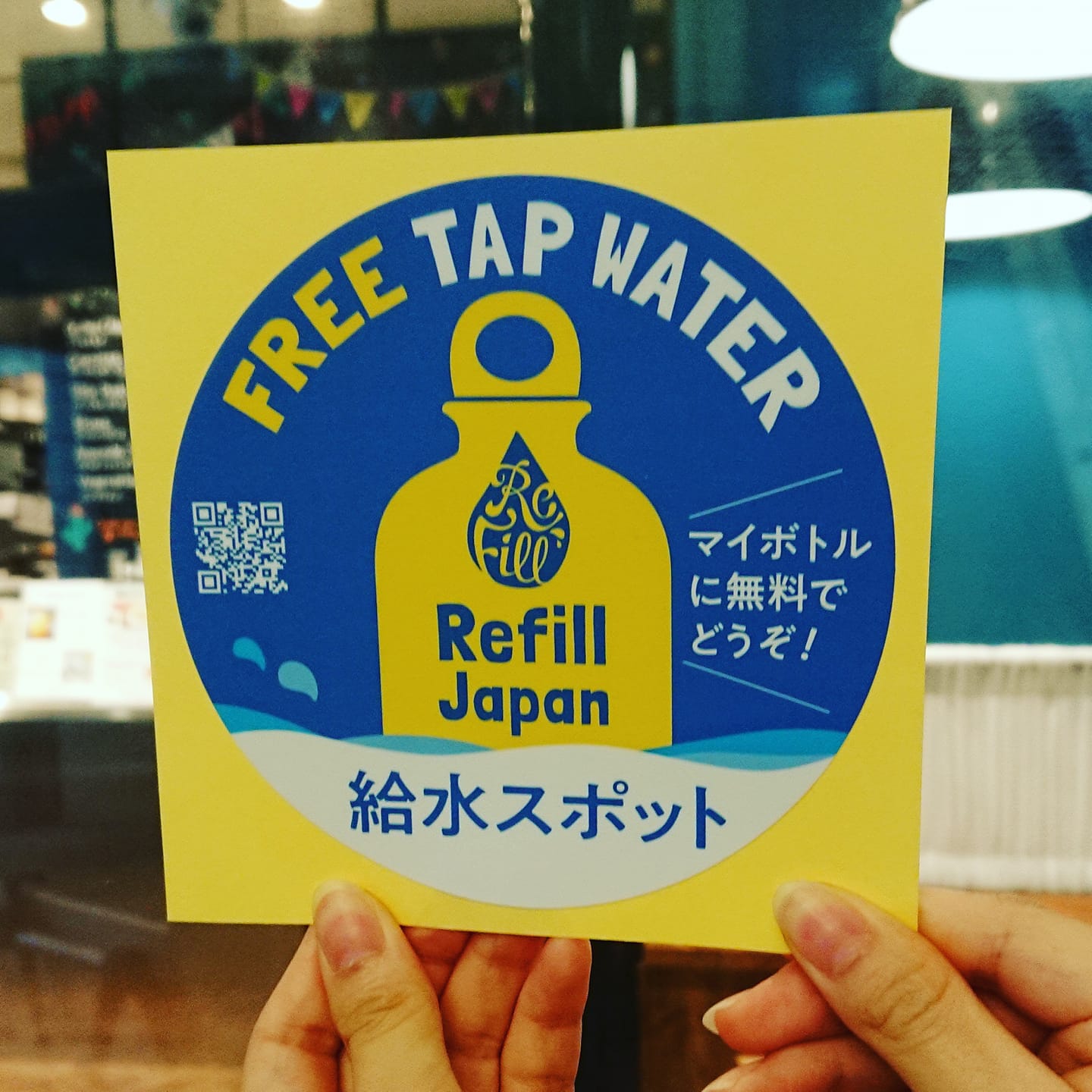 BECOME AN OFFICIAL REFILL COMMUNITY
Refill is a local campaign with a global impact. Thanks to our incredible community of Refill schemes around the world, we've connected millions of people with places they can eat drink and shop without the pointless plastic.
If you're not already involved with the Refill campaign, find out more about what's involved here. 
Countries with World Refill Day activity.
Organisations signed our open letter calling on the biggest plastic polluters.
Pieces of media coverage, reaching an estimated 1 billion people.
People reached with the hashtag #WorldRefillDay
Get in touch if you'd like to join or support World Refill Day 2023. We'd love to hear from you! Can you chip in to help us make a bigger splash?
World Refill Day is a City to Sea campaign only made possible thanks to the support of our partners. But, this is just the tip of the iceberg. Your donation today will accelerate the Refill Revolution beyond June 16th, powering Refill Communities to stand up for our oceans and ending plastic pollutions so all life can thrive. 
Why not challenge yourself with a run/cycle/paddle or swim? You could host a cake sale, dress down day, second-hand sale, film screening, quiz night. Set up a Facebook fundraiser or hold a fundraising event. Make it easy by setting up a Just Giving page.