Reimagining the future at the Global Reuse Summit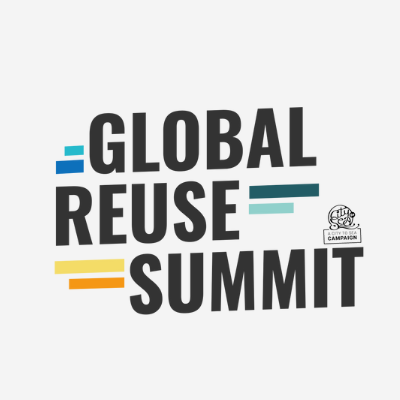 Have you ever wondered what would it take to create a different future? One where our reliance on single-use plastic and our throw away economy is replaced with a sustainable, circular system based on reuse and refill?
And what would happen if we if we paid more attention to the solutions that already exist and championed those who are making them happen? What if we learned lessons from the innovators, the game-changes, the communities, cities and grassroots activists that are leading this change?  What if we came together to spark meaningful conversations and ask better questions?
Register for the Global Reuse Summit on June 16th
If these are the type of questions that spark your interest and make you want to find out more, then you need to join us on June 16th for the Global Reuse Summit – a free digital event for change-makers, business leaders, policy makers and innovators to learn, share and be inspired as we unite to drive the transition from single-use to reuse, and tackle the global plastic and climate crisis we currently face.
Hosted LIVE on World Refill Day, by City to Sea founder and award-winning author Natalie Fee, the Global Reuse Summit will include inspirational talks, provocative panels, in-depth workshops and more as we reimagine the future, and the power of the refill and reuse revolution. From brands and businesses, to researchers, campaigners and activists – you'll hear from leaders in the space as we take you on a journey to create a shared vision of the future we want and need to see.
You can read all about the event, see some of the speakers and sign up for FREE here. We'll be announcing more speakers and the full programme shortly, so sign up to be the first to hear!
The Summit's program is designed to allow you to choose the speakers and topics most relevant to you. Drop in for a single session, or stay for the whole afternoon! Topics and themes include:
Policy
Innovation
Cities
Communities
People
The environment
Anyone who is interested in solutions to plastic pollution and, more widely, the climate crisis, including:
Brands, businesses, retailers and anyone who sells a refill or reusable product
Local authorities and municipalities
Change makers, community groups and campaigners
Everyday activists and individuals wanting to live with less waste
Grab your free ticket to the Global Reuse Summit and join us from 12pm to 4pm (BST) on Friday, 16 June 2023.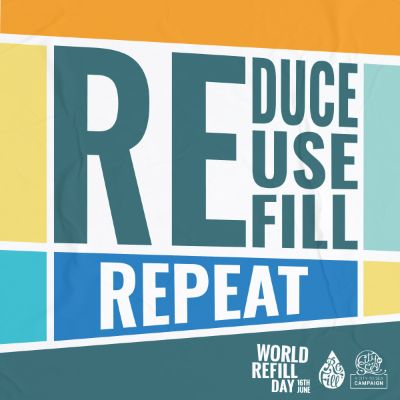 Find out more about World Refill Day and how to get involved