10 ways to refill & reuse
this World Refill Day
SMALL CHANGES. BIG IMPACT. 
As we're becoming more aware of the devastating effect plastic has on our environment, many of us are looking for ways to live more sustainably and to reduce our use single-use packaging.
Reducing our plastic footprint is a great way to take action and World Refill Day is a great time to start making small changes. We don't need one person to do it perfectly by giving up single-use plastic all together. We need millions of people to make small changes which together make a big impact.
Here are our top 10 tips to get you started on living with less plastic – without breaking the bank. And remember, there's no need to throw out products you already own. Use it up first before replacing it.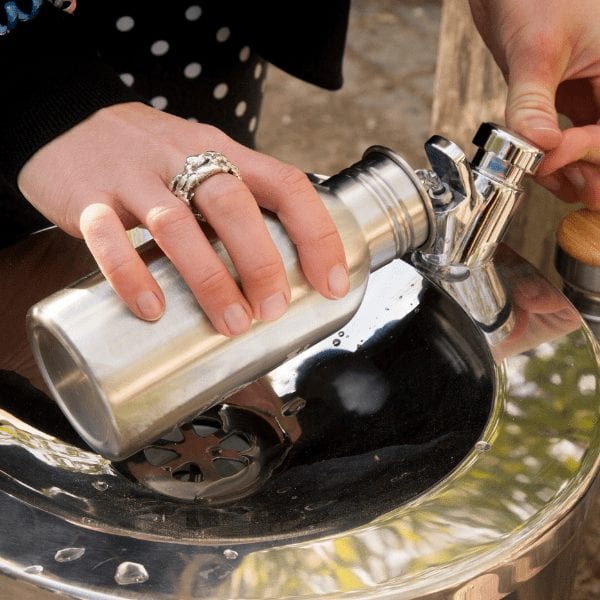 A great place to start with reducing single-use plastic is to carry a refillable water bottle and refill on the go.  Not only will it keep you hydrated (and healthy), but it'll also save you money and prevent plastic pollution caused by the BILLIONS of single-use bottles we use and dispose of every year around the world.  
Get started by downloading the FREE refill app which lists more than 340,000 places you can access free drinking water around the world. Look out for the Refill sticker in a window near you and know you're welcome to pop in and fill up.  
Around 500 billion takeaway coffee cups are used globally each year – that's enough to go around the Earth 1,360 times! But did you know that less than 1% of these are recycled? The rest end up being burned or sent to landfill after just one single use. That's a lot of coffee cup pollution we can do without! 
Using a reusable coffee cup means you can enjoy your morning brew free from plastic. Many cafes even offer discounts or incentives for bringing your own cup so you save money too! Find them on the Refill app.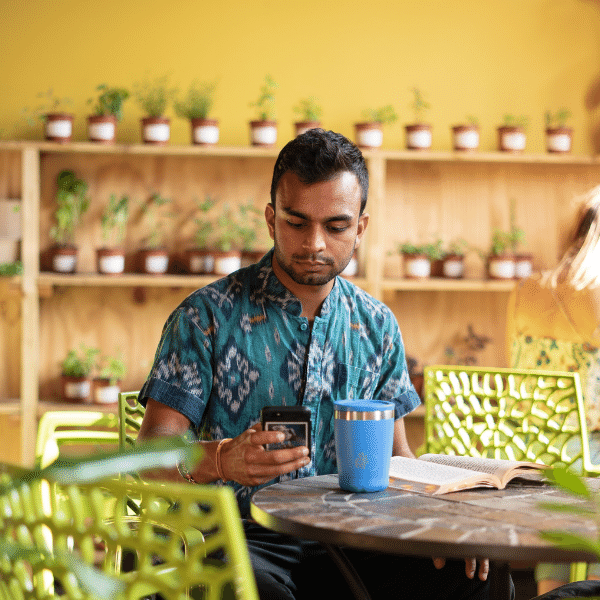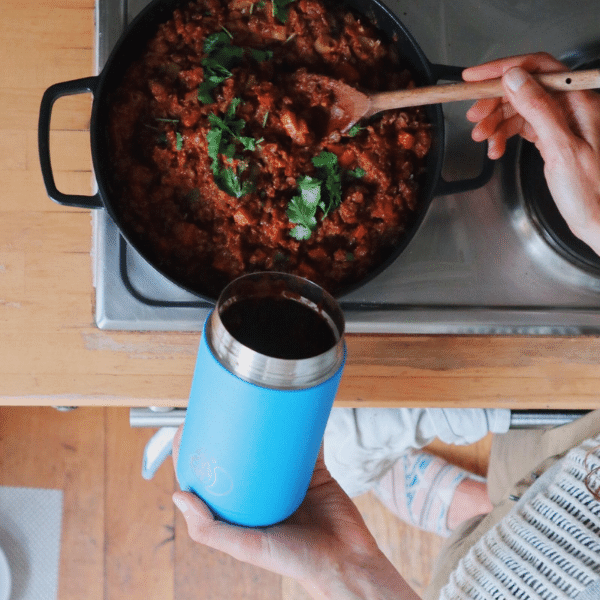 The food-to-go market is responsible for a lot of plastic pollution in the world, and takeaway food containers are consistently found in the top ten polluting items found on beaches around the world.    
Single-use bags, plastic bottles, food containers and food wrappers are the four most widespread items polluting the seas, making up almost half of the human-made waste.
To avoid all the single-use plastic that comes with buying lunch on the go, the key is being prepared! Pack your own lunch at home, or if you're short on time, take an empty container with you and use the Refill app to find places that will happily fill your lunchbox.
An estimated 13 billion plastic bottles are being used in the UK every year. Not only are these single-use bottles contributing to plastic pollution found in our oceans, but they contain lots of nasty chemicals too. Thankfully, it's easier than ever to find places to refill eco-friendly liquid detergent and fabric softeners?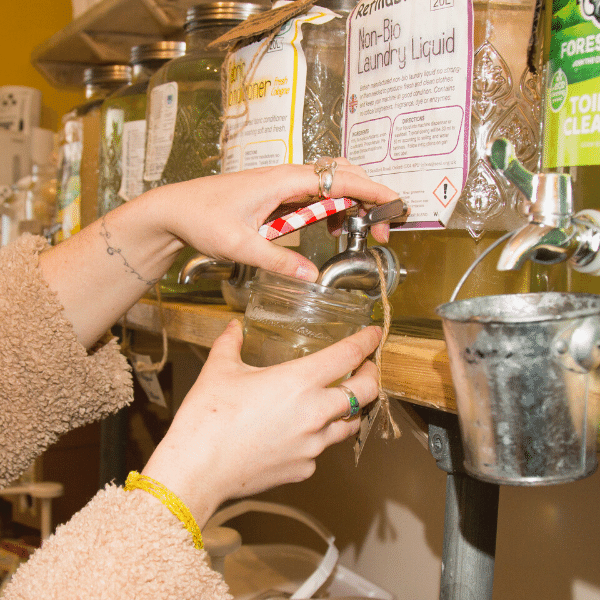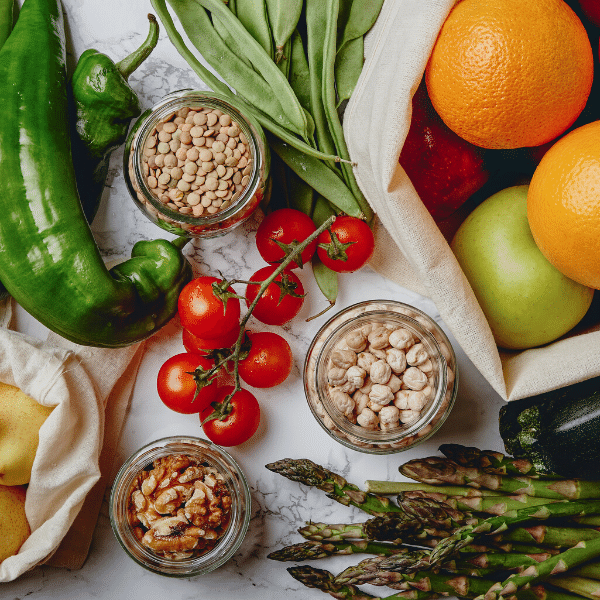 Avoid pointless plastic and choose unwrapped or loose fruit and veg where possible. Local markets or greengrocers often offer more packaging-free options than supermarkets. Or you could try a veg box scheme and get it delivered straight to your door.
Fruit and veg boxes or local markets often have the added advantage of being seasonal and grown locally, which means less air miles for your food. 
There are now lots of amazing plastic-free refillable cleaning products that will keep your house sparkling clean without the chemicals and plastic waste that regular cleaning products generate. 
Grab your empty bottles and hit your local zero waste store to fill up on everything you need to achieve a super spotless home.
And if you want to go totally au natural, you can make your own cleaning products with lemon juice, bicarbonate of soda and vinegar – and zero plastic or chemical nastiness!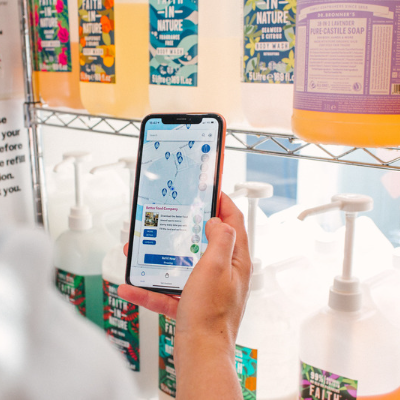 The free Refill App is the one-stop-shop for living with less plastic. The app connects you to a network of Refill Stations including cafes, museums, shopping centres and…you! Download the Refill App to check out your station and find other Refill Stations near you. The power to live with less plastic is at your fingertips!
Free water refills
More than 274,000 Refill Stations offering water Refills globally!
COFFEE ON THE MOVE
Find places offering discounts and rewards for bringing your own cup.

PLASTIC-FREE SHOPPING
Reduce pointless packaging when shopping, use the app to find refills.
LUNCH ON THE GO!
Find places you take your own lunchboxes to get your food to go.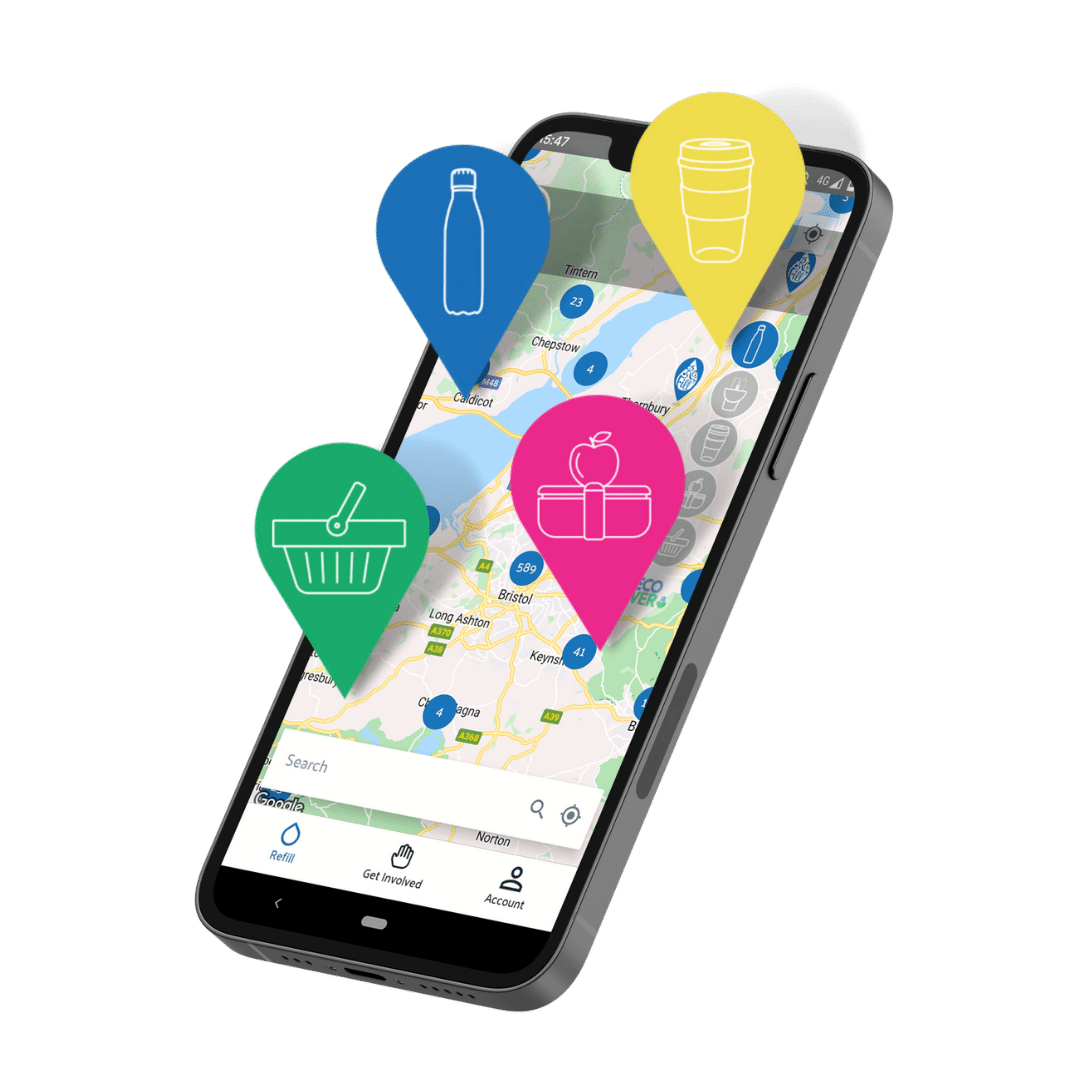 The good news is, there are now lots of plastic-free products available making it easier to reduce single-use plastic in your bathroom. An obvious and cheap swap is to replace shower gel and liquid hand soap for soap bars. Did you know you can also get shampoo and conditioner bars for your hair too?  
If bars aren't for you, you can still avoid plastic packaging by choosing to reuse and going for refill options instead of buying another bottle for your bathroom cupboard. Lots of places now stock refillable soaps and shampoos so use the Refill app to find places to refill your bathroom necessities near you.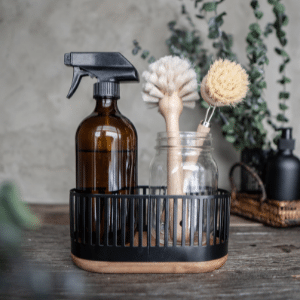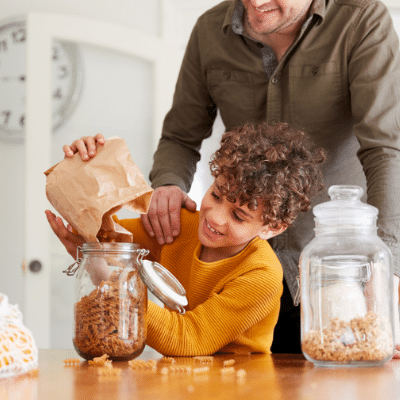 8.

STORE-CUPBOARD ESSENTIALS
Get your household staples such as pasta, rice, nuts and lentils completely plastic-free. Traditionally, you could only shop and refill your pantry essentials in zero waste shops and independent retailers. 
However, as a result of consumer demand (HOORAY for people power!), more and more supermarkets are now offering refillable groceries in their stores. And lots of items can actually work out cheaper than their plastic wrapped equivalent. So gather some refillable containers –jars, tupperware or even old soup or ice cream tubs – and start your journey towards a plastic-free kitchen!  
Find your nearest options on the Refill app or check out a home delivery service which are becoming much more popular.
Milk used to be supplied in reusable glass bottles. But these days its more commonly packaged in plastic bottles, cartons or Tetra Paks, which is complicated to recycle. But did you know you can get milk refills in some independent stores, zero waste shops and local farmers markets? Some places even offer dairy alternatives.  
Another option is to see if there is a local milk delivery service in your area and enjoy fresh milk in glass bottles delivered to your doorstep in the morning, the old-fashioned way.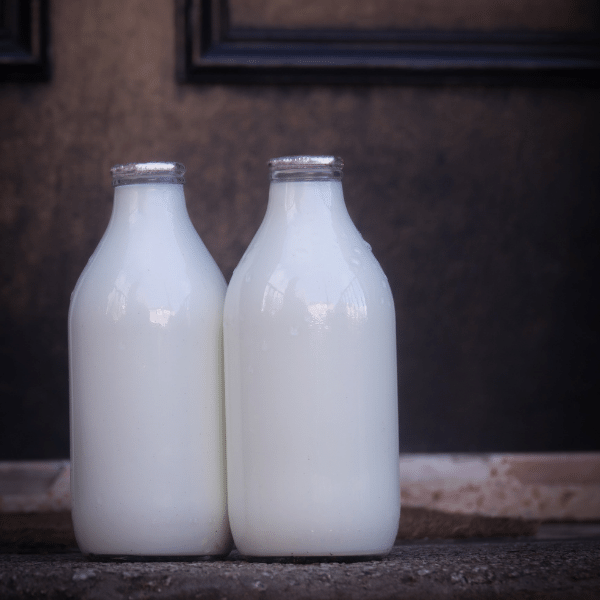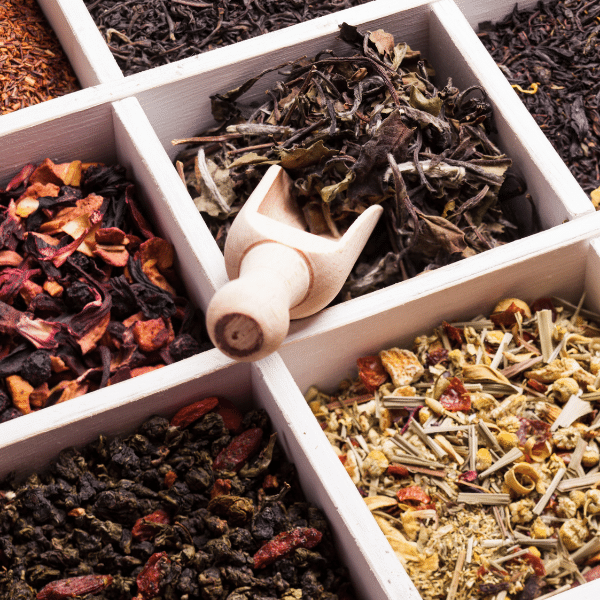 Why not keep your herb and spice bottles when they run out and refill them instead of buying new. Most zero waste stores have a wide variety of herbs and spices available to refill. Not only does it save on packaging but it often works out cheaper to buy herbs and spices by weight, especially if you only need a small amount to try out a new recipe.
There are many other important ways to take action and help reduce plastic production such as: calling on the big brands and polluters to let them know we need them to act, signing petitions, writing to your MP and joining local community groups. If there are tips or ideas in this guide that don't fit in with your current needs, that's totally fine. We recognise that many people living with a disability need single-use plastic items to live independently and may not be able to switch to reusables.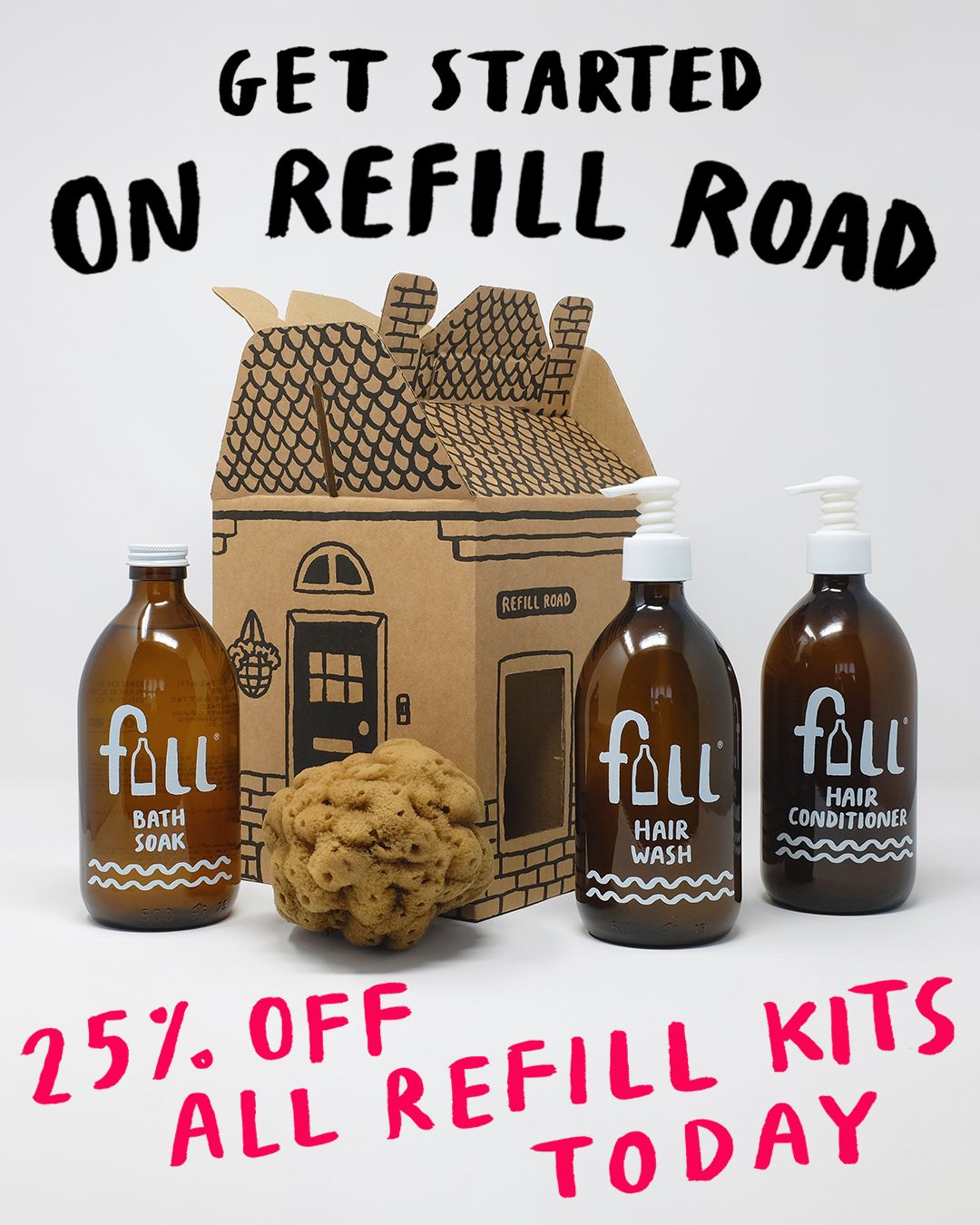 "Get started on Refill Road" Get 25% off all refill kits on World Refill day (16th June 2023). 
T&C's: Offer only valid for fill refill starter kit orders placed on Fill Refill site www.fillrefill.co. Only valid for orders placed on 16/6/2023 (world refill day). Offer not valid on wholesale orders. UK orders only. Offer may not be used in conjunction with other offers or discounts. Any refunds for goods purchased under promotional offer will be based on terms of the promotional price. Your statutory rights are not affected. 
Check out Asda's World Refill Day rewards promotions: 
"For all of our customers we have a range of products designed to help you refill and reuse at home from your kitchen to your bathroom, get 10% into your cashpot with every purchase from 14th June to the 4th July.  Customers living near our refill stores in York Monks Cross, Milton Keynes, Toryglen and Middleton in Leeds should also go and check out the refill zone in store.  Not only do we promise that any loose rice, pasta, cereal, tea, coffee, snacks and petfood will always be cheaper than the pre-packed equivalent, but from 15th June to 6th July you can get an extra 50p in your cashpot when you spend over £5 in one transaction."
T&Cs: Offer only applies to products advertised on the app, or sold loose by variable weight in participating refill zone stores (rice, pasta, cereal, confectionary, snacks, pet food, tea, coffee and squash) when purchased in one transaction. Cashpot added upon completion of transaction. for further rewards. Full T&Cs visit ASDA.com/rewards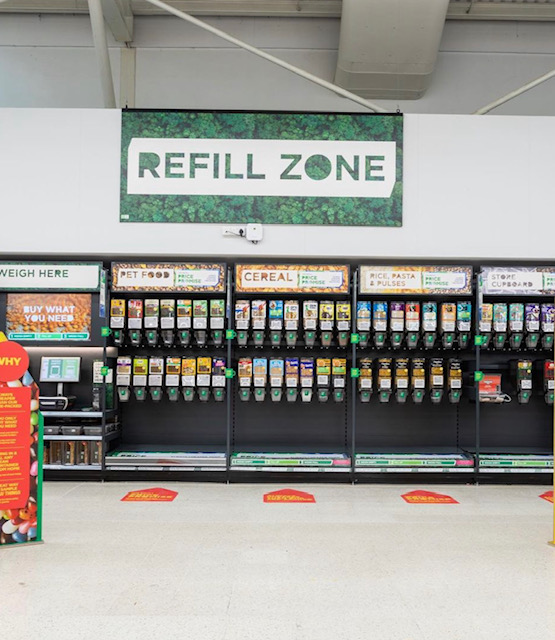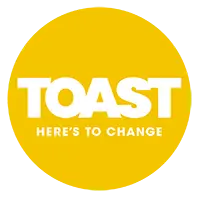 Offering Londoners a delicious free pint of beer to mark the launch of their new reusable glass bottles (growlers).
T&CS: Customers are required to leave a £5 deposit for the growler (refundable when returned). The growlers are 3.3 pints. The Introductory offer is that each customer can once retrieve a single free pint of beer with their first refill. This will cost £12 for 3.3 pints. This offer is only available from Good Company, 17-19 Triton Street, London NW1 3BF. 
To celebrate World Refill Day, Abel & Cole will be offering a 10% discount on all Club Zero products ordered for delivery, Monday 12th to Friday 16th.
This includes around 70 products covering pantry staples, chilled milk alternatives, and household cleaning products. Customers will need to place their order before their deadline passes, two days before their assigned delivery day.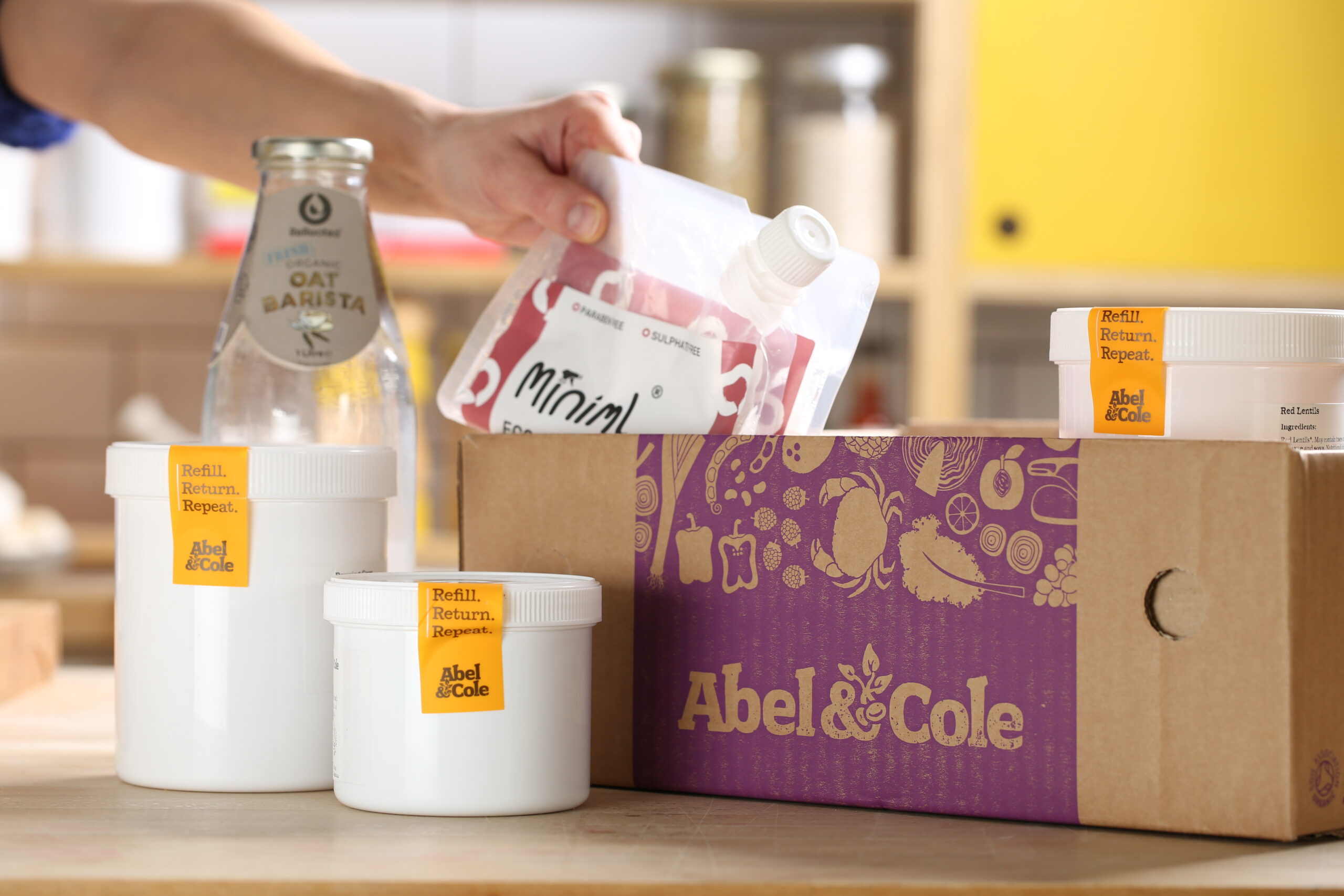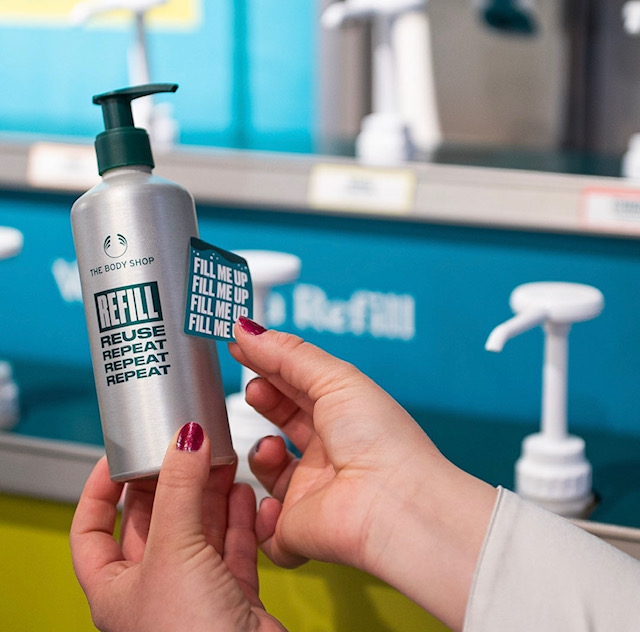 Always-on offering of double points if you're a Love Your Body Club member when purchasing refills in-store only.
T&Cs apply: offer applies to Love your body club members. Sign up in store or online. 
Anyone that places an order within by the end of July, in support of WRD – 5% discount on any bottle filling stations 
T&Cs: Quote code: WRD5 MIW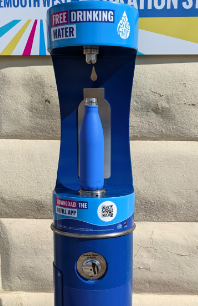 Join the Refill Revolution for World Refill Day on June 16th!
As individuals, our small changes really do add up. But we know can't do it alone. We need big brands, businesses & retailers to take action to prevent plastic pollution by reducing their use of single-use packaging and investing in reuse and refill systems. And we need governments around the world to hold them to account.
Everything you need to live with less plastic. If you're ready to start your journey to plastic freedom, you've come to the right place! Whether you're just starting out, or you're a seasoned zero-waste hero, we've got you covered.