10 ways to refill & reuse this World Refill Day
We're all aware of the devastating effect plastic has on our environment, with many of us looking for ways to live more sustainably and to reduce single-use packaging. With only 14% of the plastic packaging collected to be recycled globally, we've learnt recycling is NOT the solution. Instead, we're calling on individuals, businesses and governments around the world to say no to single-use, and to normalise reusing and refilling behaviour.
Here are 10 simple things you can easily refill and reuse without breaking the bank.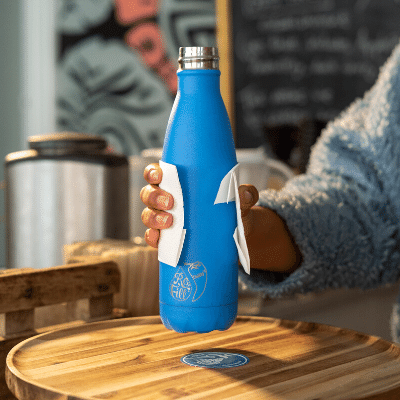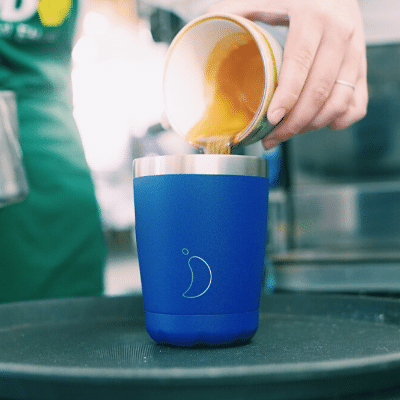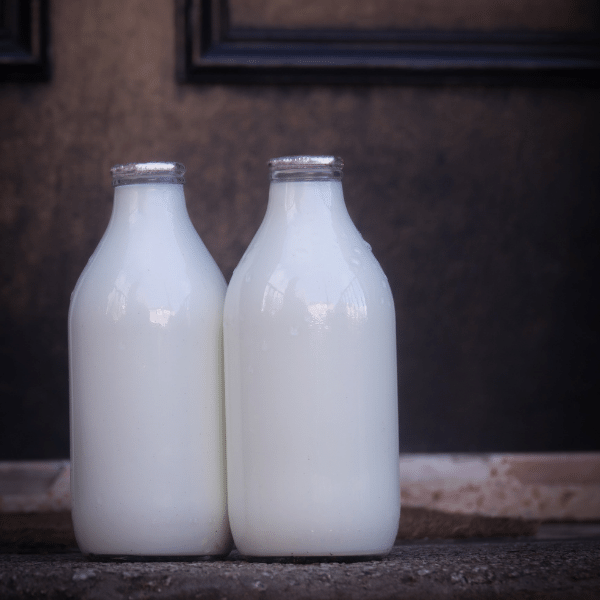 Even though milk deliveries have soared since the Coronavirus pandemic, refillable milk options in large supermarkets are unfortunately still scarce. Look out for independent stores, Zero Waste shops, local farmers and markets and get your milk in glass containers. Find out if there is a milk Refill store near you.
Most of the shops will allow you to buy a glass bottle and refill it in the store, or alternatively, you can bring your own container and fill it up. Once all the goodness is gone, you can reuse and refill your glass bottle as many times as you wish. Or go old-style, and check if you can get it delivered to your door by your local milkman. 
4. STORE-CUPBOARD ESSENTIALS
Get your household staples such as pasta, rice, nuts and spices completely plastic-free. Traditionally, you could only shop and refill your pantry essentials in Zero Waste shops and independent retailers.
However, as a result of consumers demanding real changes to tackle the plastic problem, some large supermarkets are now offering refillable groceries in their stores. Gather some refillable containers and start your journey into a plastic-free kitchen!
Based in the UK? Want your fave sustainable and ethical products delivered plastic-free to your door without even moving from the sofa? Sign up with Good Club today, sit back and enjoy a shopping experience that is stress and plastic-free!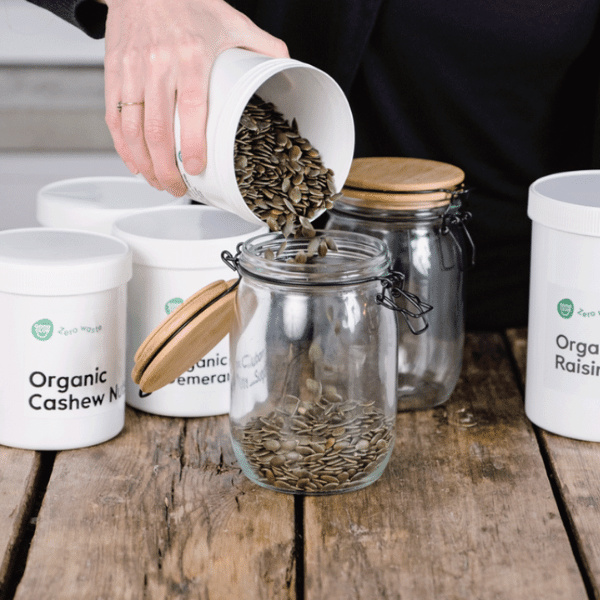 Take the World Refill Day pledge
There are so many ways to get involved – what will you do this #WorldRefillDay? Join the Refill Revolution on the 16th June 2021.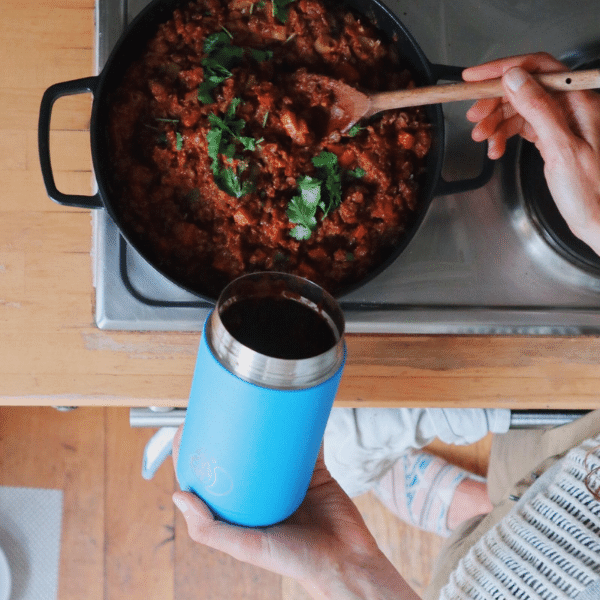 You've probably heard about plastic-free detergent pods and bars, but you might prefer using an eco-friendly liquid detergent instead. The good news is there are now plenty of places offering refillable liquid detergents and softeners which can be found easily on the Refill app.
Use the app to find your local independent retailer or Zero Waste shop, take your own bottle and refill it with detergent and fabric conditioner.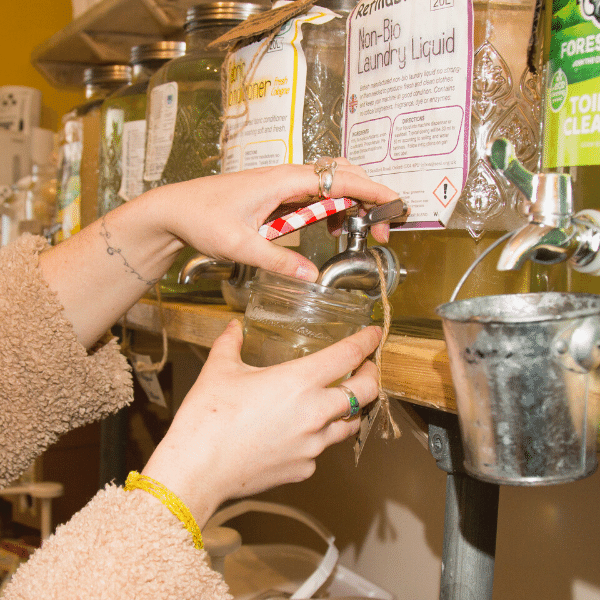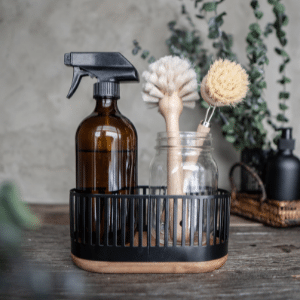 There are now lots of amazing plastic-free refillable cleaning products out there that will keep your house sparkling clean without all the nastiness and plastic waste regular cleaning products generate.
Grab your empty bottles and hit your local zero waste store to (re-) fill up on everything you need to achieve that super spotless kitchen – all-purpose refillable cleaners, kitchen degreasers, bathroom and toilet cleaners, limescale removers and floor soaps.
We don't mean to put you off your cuppa but we have to break it to you that most tea bags contain hidden plastics. Luckily, loose tea taste amazing and is cheaper! So why not grab an empty tin and fill it with your favourite loose leaf tea blend? You'll be surprised how easy it is to make this small switch – and to see the number of different varieties and blends you can get to brew your perfect cuppa!
This little change is good for the planet, AND your pocket!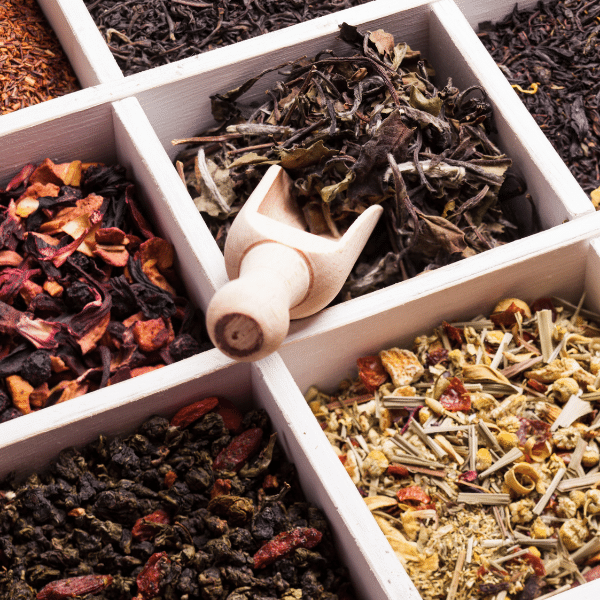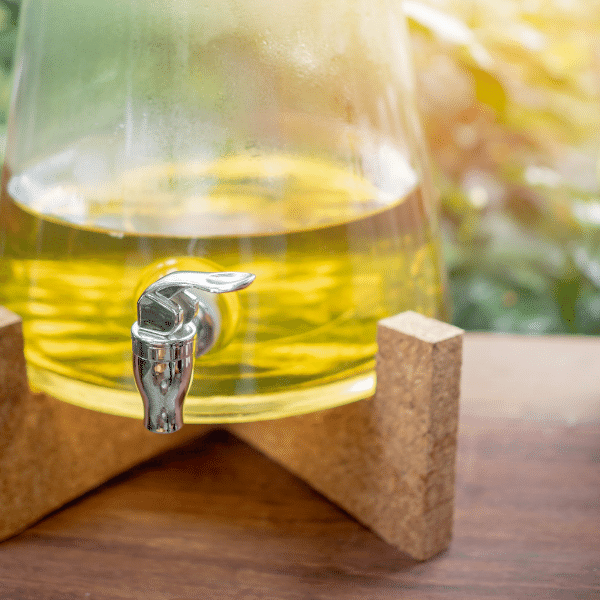 9. HEALTH & BEAUTY PRODUCTS
Yes – health and beauty products can also be refilled and reused! You've probably heard of or tried shampoo bars and dry shampoo. They're both great plastic-free alternatives, but we know they don't work for everyone.
However, you can still reduce plastic from your routine by choosing brands that offer refillable shampoos, conditioners and shower gels. Also, if you are one of those who can't finish the day without having a soothing bath, grab an empty jar, refill it with your preferred bath salts and… relax.
Nothing like a jar of fresh oil on tap! From 100% Extra Virgin Olive Oil to Rapeseed Oil, many Zero Waste shops and independent retails are offering oil and vinegar refills. Either bring your own bottle and fill it with your favourite mix, or get a glass bottle in the store and reuse it over and over again.
Close your eyes and you'll be transported to the Mediterranean in no time!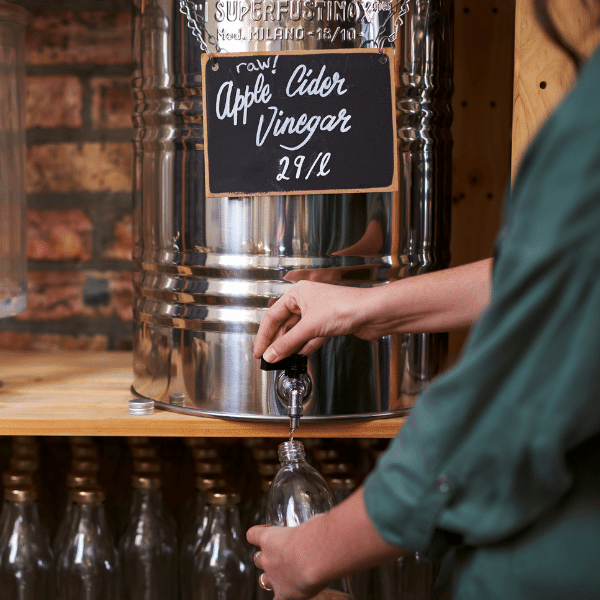 Don't forget to BYO PARTY CUPS!
Summer is coming, and so are picnics, garden parties and outdoor gatherings. Avoid turning your local parks into landfills by bringing your own party cup (and taking it back home with you once the party is over!) This super simple action can massively reduce the amount of unnecessary plastic waste we generate. Why not make that switch this summer?